This summer I knit one summer top, a shawl, my bunnies and a fall cardigan! Many in my knit-alongs also decided to knit fall knits instead saying "I'll knit summer things during the winter". Here are a few pieces that are perfect for starting now to wear when it gets colder starting with Norah Gaughan's Beatnik (pictured)!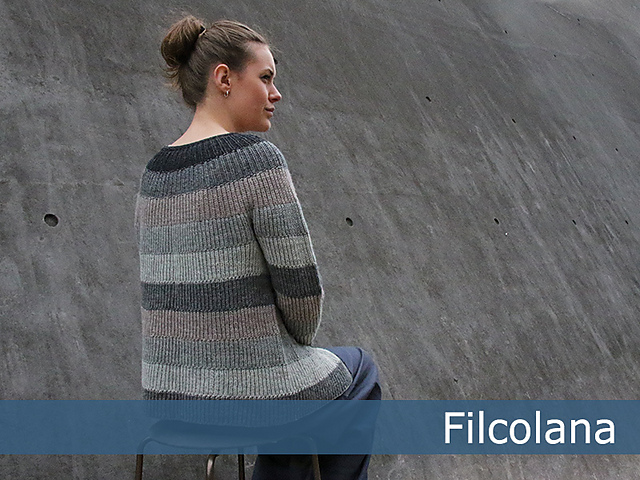 Todbjerg by Annette Danielsen for Filcolana is a gorgeous rib knit cardigan in five colors that was added to Ravelry recently. Here it is shown in neutral, grey tones, but this is the perfect opportunity to play with wonderful and colorful combinations. It is knit seamlessly from the topdown with the neck and front edges worked last.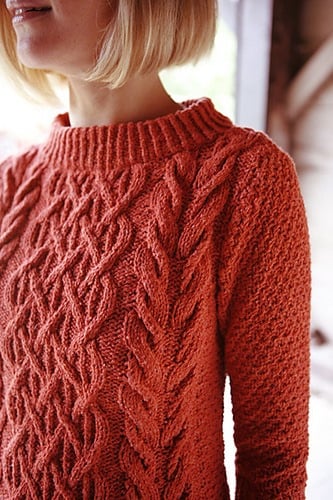 Beatnik by Norah Gaughan is a modern version of a cabled fisherman sweater with a nod to the 1960s beatnik in its boat neck and fitted shape. It was published in Knitty, Deep Fall 2010, Issue 33.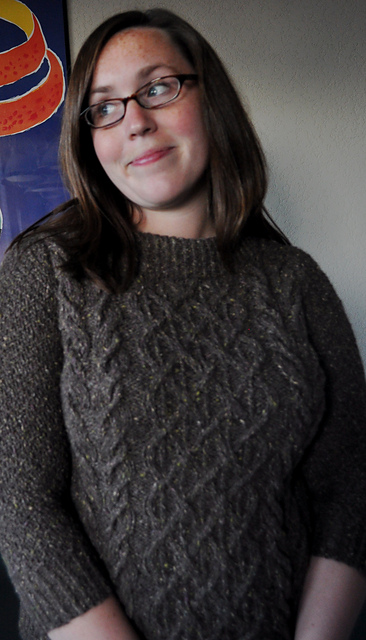 LindenDown's Beatnik was knit in-the-round with seamless set-in sleeves. Her notes on how she did it can be found on her blog.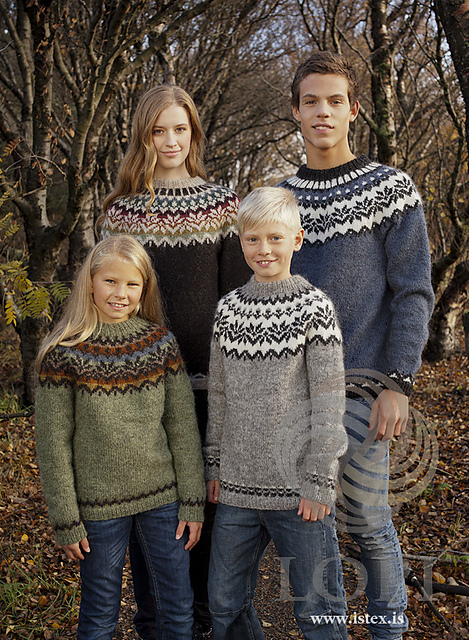 Afmæli - 20 Year Anniversary Sweater by Védís Jónsdóttir was offered by Istex, the principal manufacturer of the renowned Icelandic Lopi yarn as a gift to all Lopi knitters. Afmæli means "Anniversary" in Icelandic. It is designed to be knit with Istex Lettlopi Lopi Lite. The body and sleeves are worked in the round from bottom edge up to underarms, then joined to work yoke in the round.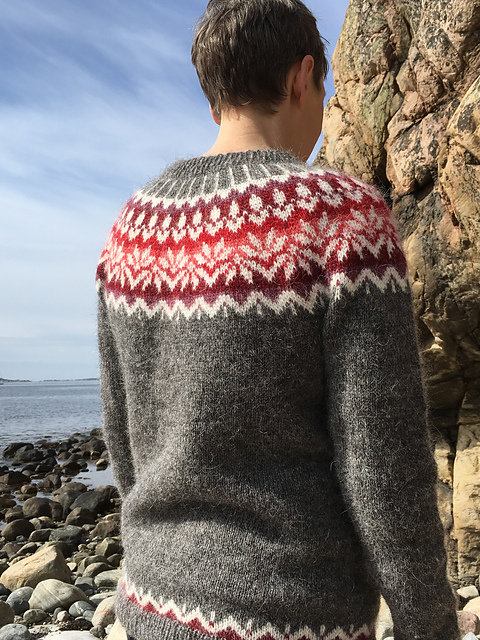 Kulleritova's Afmaeli-20 Year Anniversary Sweater copied the colours of the yoke from Moonstiches Islandic berries.
WIPS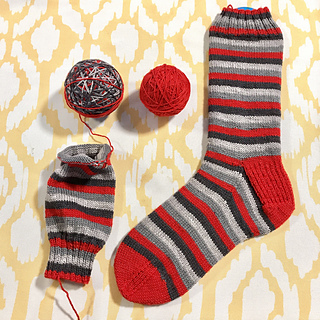 My Revolution socks that I am knitting with Stray Cat Socks are moving along! I finished one sock and knit part of the second sock but stopped to work some more on my ASJ!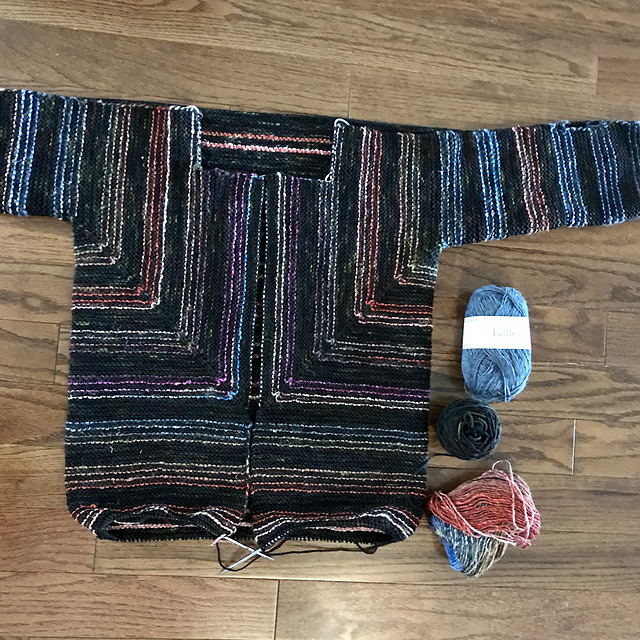 The ASJ (Adult Surprise Jacket by Elizabeth Zimmermann) Knit-Along was supposed to be completed by August 15th but I think I am going to extend it until September 15th! Mine is now 24" from the top of the shoulders to the bottom edge. I have started my third ball of Noro Silk Garden which I am using for the stripes and only 64 grams left of my main colour which I bought at the Woodstock Fleece Festival last year! I want to make this ASJ duster length so first I checked Ravelry to see if anyone had my colourway in their stash...No one did! I then called the store that I bought it from at the festival and YES, she has some so now I have to wait a few days to get it. I should have just enough time to finish my 64 grams!
KNIT GROUP AND GALLERY
Knit Groups meet Tuesdays and Wednesday afternoons from 2:30 to 4:30 and Thursday nights from 7:00 to 9:00. These are free and is a great way to knit socially and have some fun! There is no instruction but usually I am available (or often one of you) to help if help is needed.
The Adult Surprise Jacket Knit-Along is being extended until September 15th. Remember that for the Knit-Alongs you can actually knit what you want but if you want to be included in the draws, you must add yourself to the Sue2Knits and Yarn Group Knit Afternoon/Night Knit-Along thread and of course to the finished objects thread.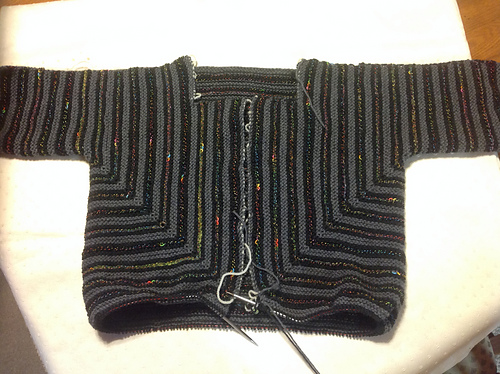 abrnat's Adult Surprise Jacket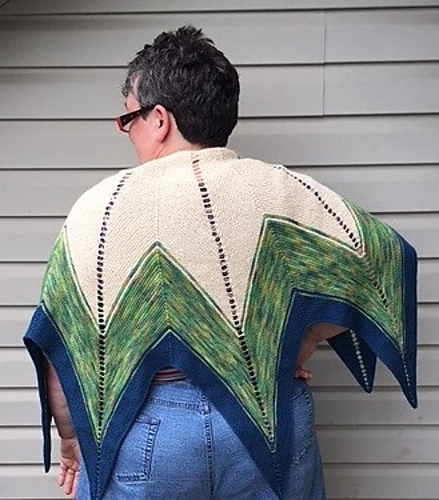 NOTE: If anyone did not see my revision to last week's blog post **The hat patterns (Baa-ble Hat and Crofthouse Hat) from 2015 and 2016 are no longer free! If you are interested in the Bousta Beanie, download it soon before next year's hat is posted!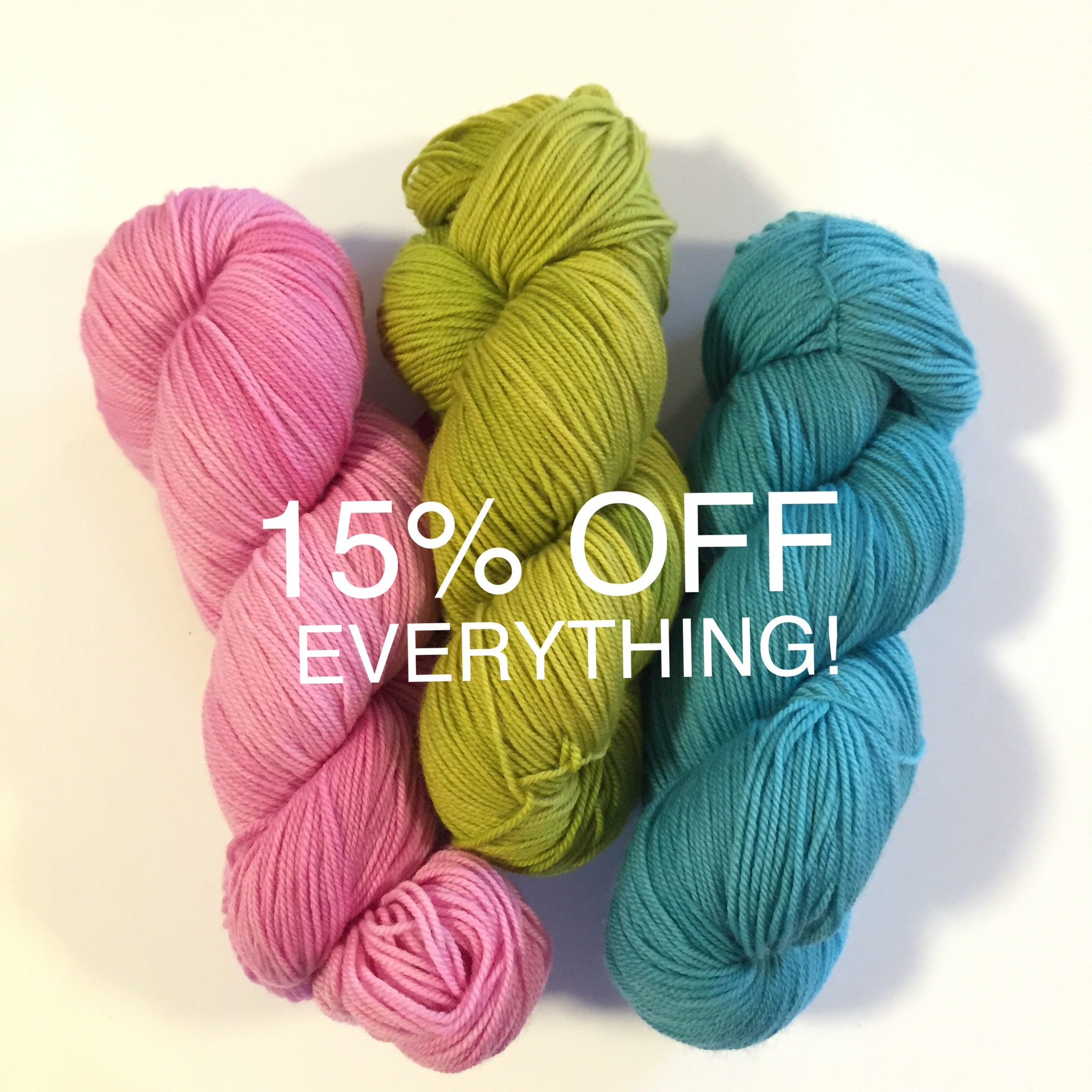 The SUMMER SALE is running until August 15, 2017 with 15% off everything in the shop. Anything already marked down is also on sale for a further 15% off. Check online for the sale items and prices - I don't re-tag anything...Sorry!! If you are purchasing online, the code is: SUMMERSALE.
Happy Friday and Happy Knitting and Crocheting!!
Save
Save
Save
Save
Save
Save
Save
Save
Save
Save
Save
Save
Save
Save
Save
Save
Save
Save
Save
Save
Save