Two of the 4 Baa-ble hats that I knit up were for tow of my favourite people - Jill and her son!
Socks and hats are perfect for summer knitting:) They are small and portable so you can work on them anywhere you might be - on the deck, camping or in the car! They are also fairly quick to make so they would make wonderful Christmas gifts! Is it too early to start thinking about Christmas??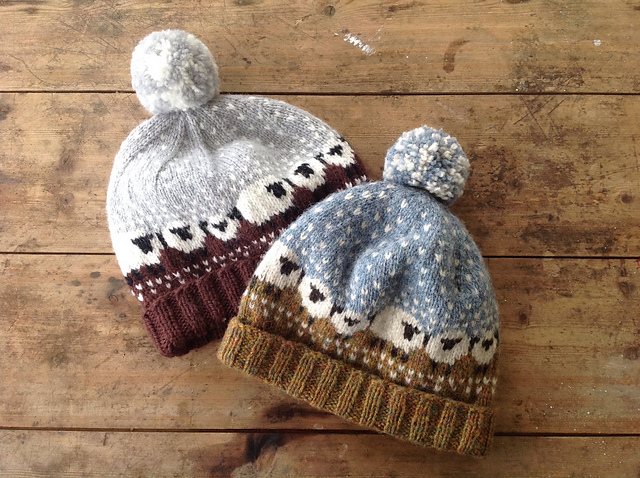 **Baa-ble Hat by Donna Smith was the official pattern for Shetland Wool Week 2015, an event held every year in Shetland to celebrate Shetland wool and it's associated crafts. It is a quick knit and it makes an ideal introduction to Fair Isle / colour work knitting using a worsted to aran weight yarn and 4.0 to 4.5 mm needles. The **Crofthoose Hat by Ella Gordon was the 2016 Shetland Wool Week design. One day I will knit one of these since I knit the 2015 and the 2017 hats! **The hat patterns from 2015 and 2016 are no longer free! If you are interested in the Bousta Beanie, download it soon before next year's hat is posted!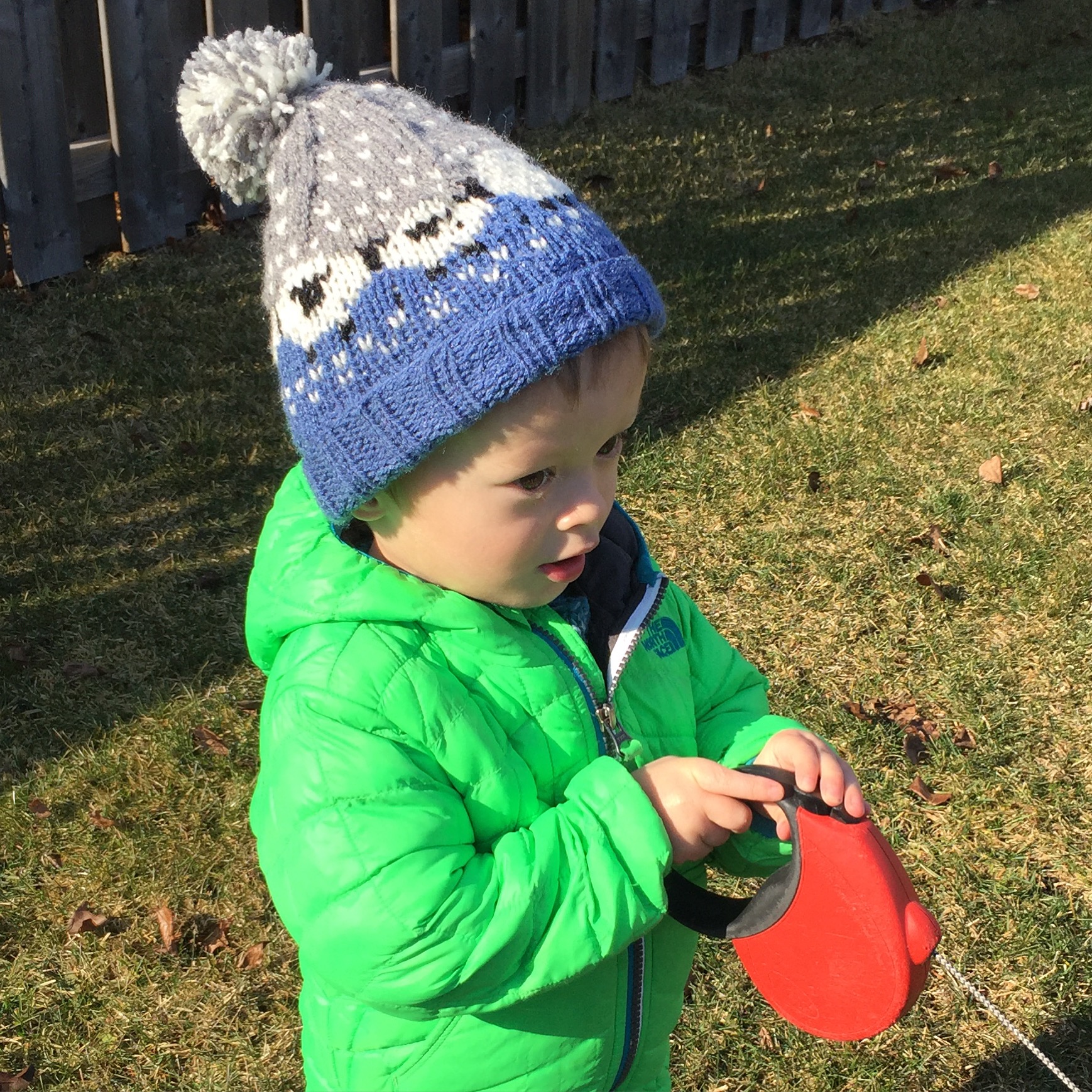 My grandson Griffin loves to wear his baby sized Baa-ble Hat! I knit 4 of them - 2 adult sized and 2 modified versions, one for a child and one for a toddler. All of the Baa-ble Hats that I knit, I used Bergere de France Jaspee yarn for easy care squishiness and warmth!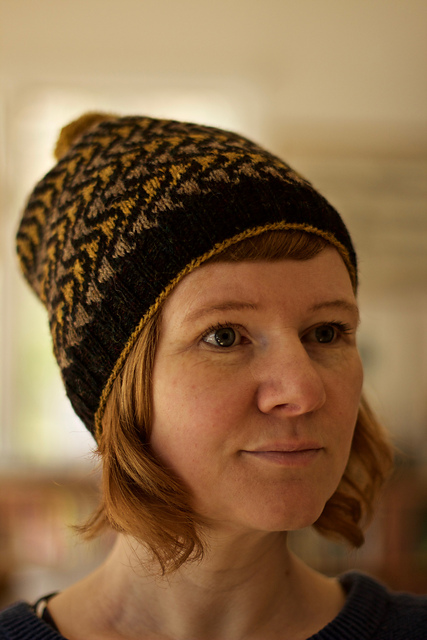 Bousta Beanie by Gudrun Johnston is the official hat for Shetland Wool Week 2017. Gudrun designed it as a slouchy style hat that can be pulled down to cover her ears when it's cold and windy outside! The Bousta Beanie uses three colours combined to great effect within a simple Fair Isle pattern. What with all the colours available in Jamieson & Smith 2ply Jumper Weight yarn the possibilities are endless!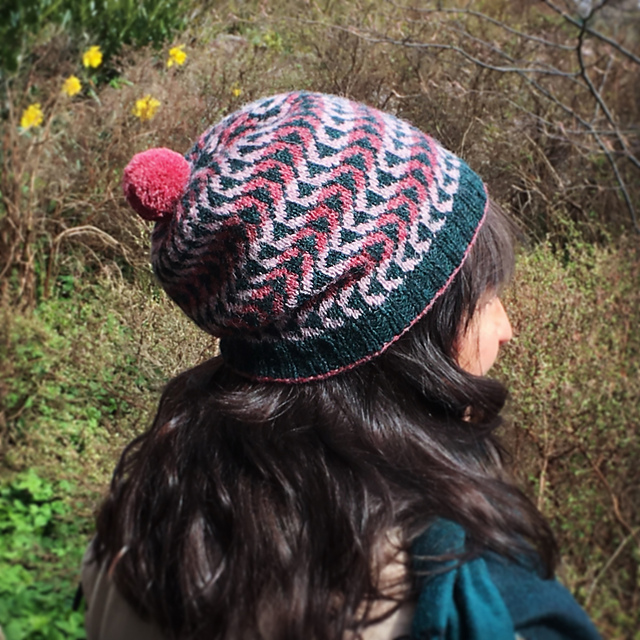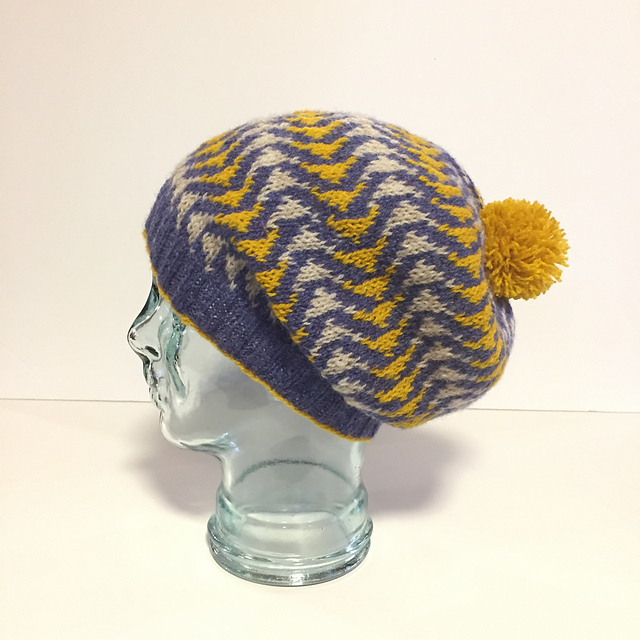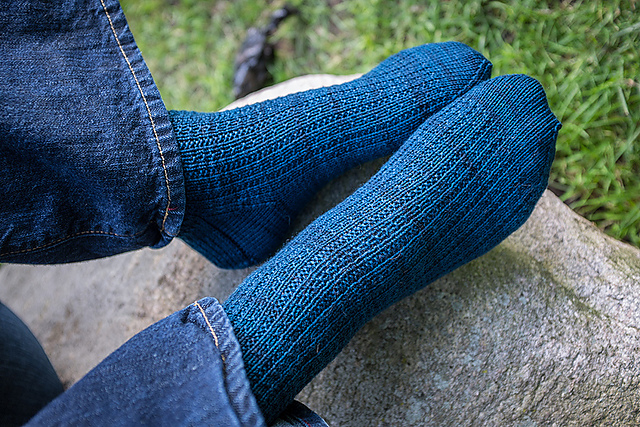 Rose City Rollers by Mara Catherine Bryner are "knit from the top down, with a tradition heel flap and heel turn and three size options. It's a great pattern for a beginner sock knitter, and a fun quick knit for more advanced sock knitters. This sock is perfect for super bright, variegated yarns, they add a fun pop of color to any summer outfit!"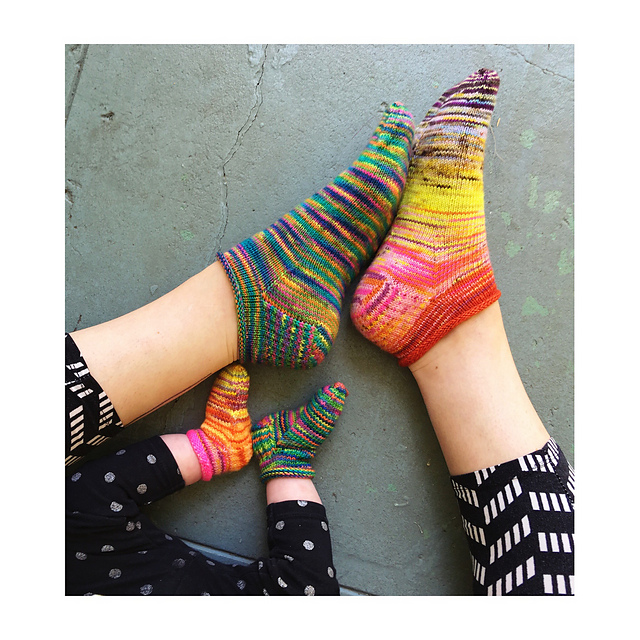 Rose City Rollers Littles by Mara Catherine Bryner has six new sizes from newborn up to where the original Rose City Rollers sizes start make it possible to knit fun, colorful socks for everyone in your life. This is a great pattern for a beginner sock knitter, and a fun, quick knit for more advanced sock knitters.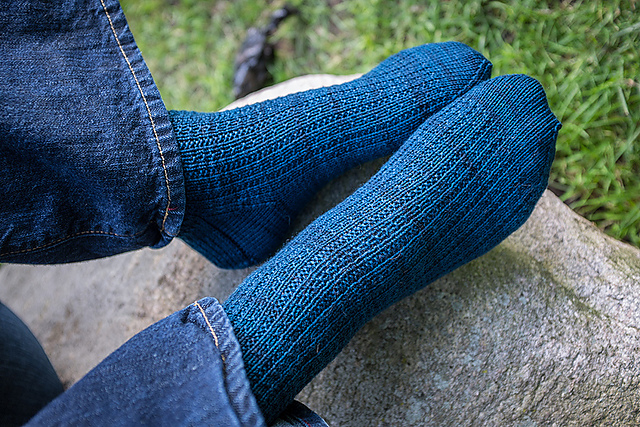 Petty Harbour Socks by Rayna Curtis is suitable for beginners, or anyone who just wants a nice relaxing textured sock knit.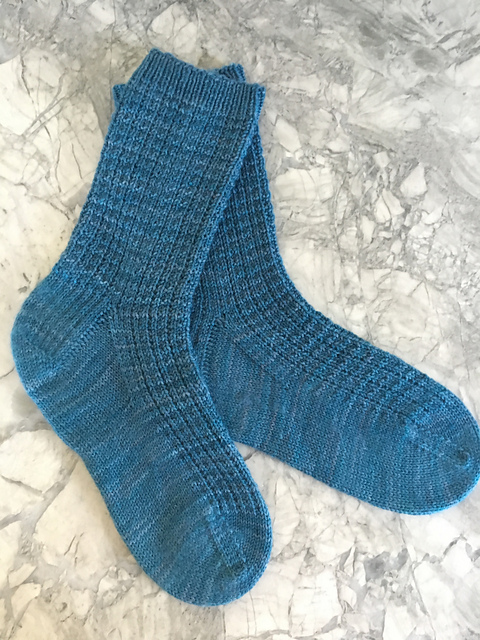 Samantha912's Petty Harbour (Baby Daddy Christmas Socks 2016) are socks that she knit using SweetGeorgia Tough Love Sock. These textured socks would look fabulous knit with any sock yarn!
WIPS
I took a break from my Bosc Pear shawl and my Adult Surprise Jacket to knit up some socks! I chose to knit them with the Stray Cat Socks in the Revolution colourway and the matching red complementary solid. I started them on Sunday and I only have to kitchener stitch the toes to be finished one sock. Like usual, I used my addi 8" US 0 circular needles and US 0 double pointed needles. My gauge for them was 8 stitches per inch and I cast on 64 stitches but I think I will try the US 1 needles next time and cast on fewer stitches. I love how they turned out!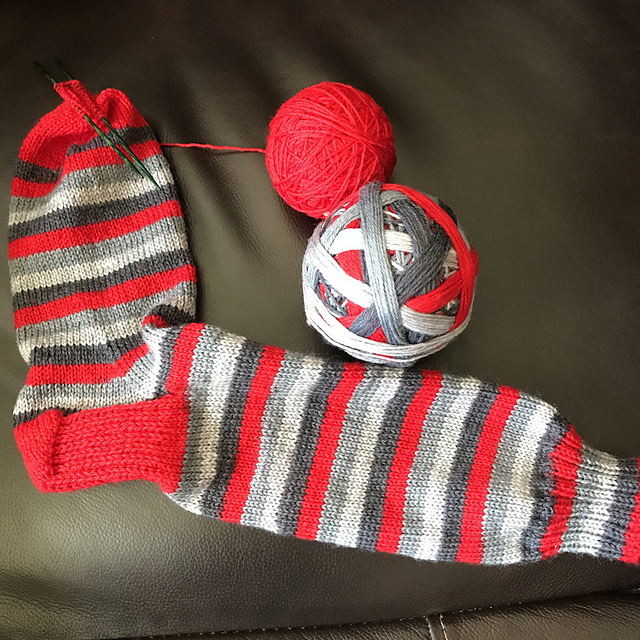 KNIT GROUP AND GALLERY

The Wednesday afternoon Knit Group is getting a little large so I have decided to add a Tuesday to the mix! So Tuesdays and Wednesday afternoons from 2:30 to 4:30 and Thursday nights from 7:00 to 9:00. These are free and is a great way to knit socially and have some fun! There is no instruction but usually I am available (or often one of you) to help if help is needed.
Also, since I brought in Northbound Knitting's Merino/Silk Fingering, several of you have suggested a Knit-Along using that yarn but wanted pattern suggestions. I thought it would be fitting to look at one of Lisa Mutch, the brains behind NBK's patterns. 5 that I thought you might try to choose from are: Aile, Augury, Asunder, Amidst or Smite. What do you think? You can also use any yarn including your stash yarn!
The Adult Surprise Jacket Knit-Along is supposed to finish August 15th - do we need to extend that. Remember that for the Knit-Alongs you can actually knit what you want but if you want to be included in the draws, you must add yourself to the Sue2Knits and Yarn Group Knit Afternoon/Night Knit-Along thread and of course to the finished objects thread.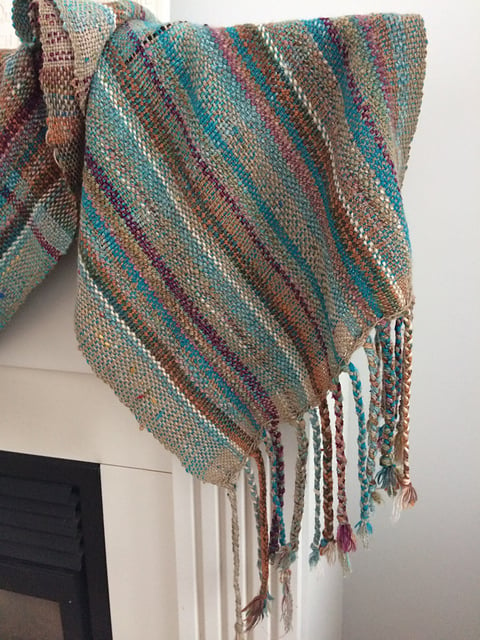 Chantrykathy's first attempt at yardage on her new Cricket 15" loom. She used a mix of yarns including Bergere de France Bigarelle.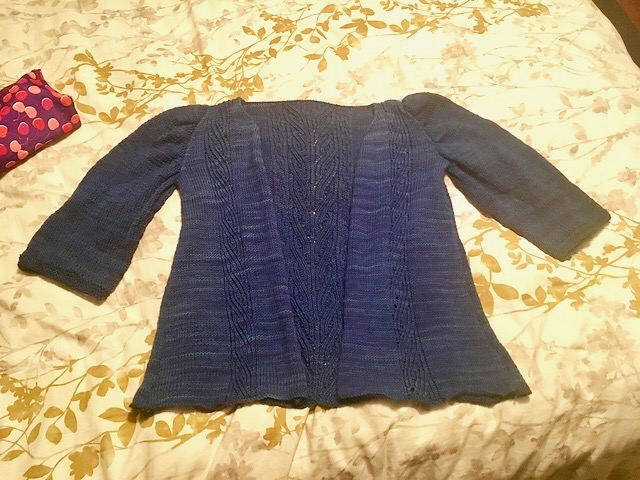 DraperStyle's Koru Cardigan - Nadine finished her cardi but I've only seen her photos! She knit this using SweetGeorgia Tough Love Sock.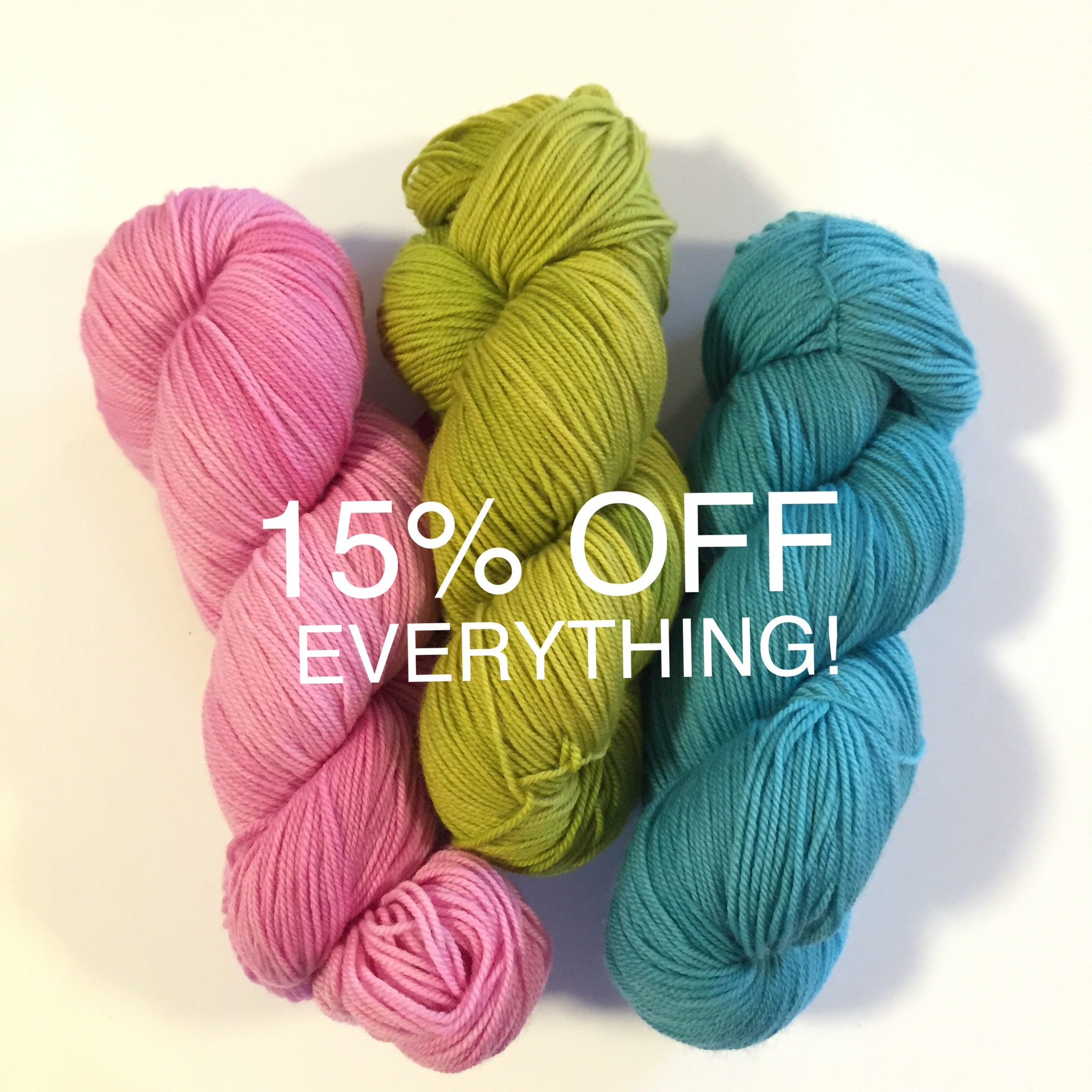 The SUMMER SALE is running until August 15, 2017 with 15% off everything in the shop. Anything already marked down is also on sale for a further 15% off. Check online for the sale items and prices - I don't re-tag anything...Sorry!! If you are purchasing online, the code is: SUMMERSALE.
Save
Save
Save
Save
Save
Save
Save
Save
Save
Save
Save
Save
Save
Save
Save
Save
Save
Save