Posted on
By Susan Wong-Tsang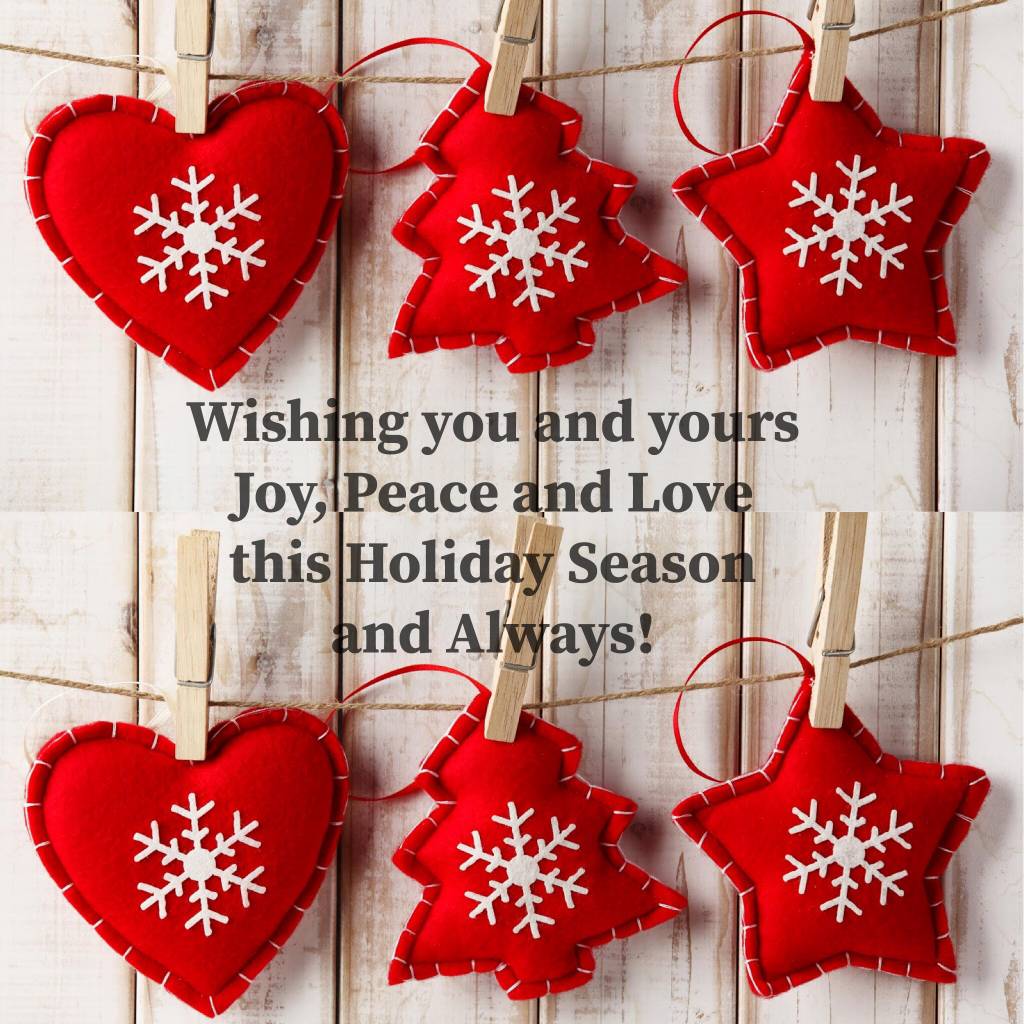 The holiday festivities are in full swing with Christmas only 3 days away!
My family is far flung and often we cannot all get together. This year my daughter who lives in Whistler, BC will be able to join in but only for a few days while my son who lives in Edmonton will not be able to be here. My other two children and their kids live in Ontario but with extended family, we now need more space for everyone! My niece is coming from California, my sister from Boston...Family time!!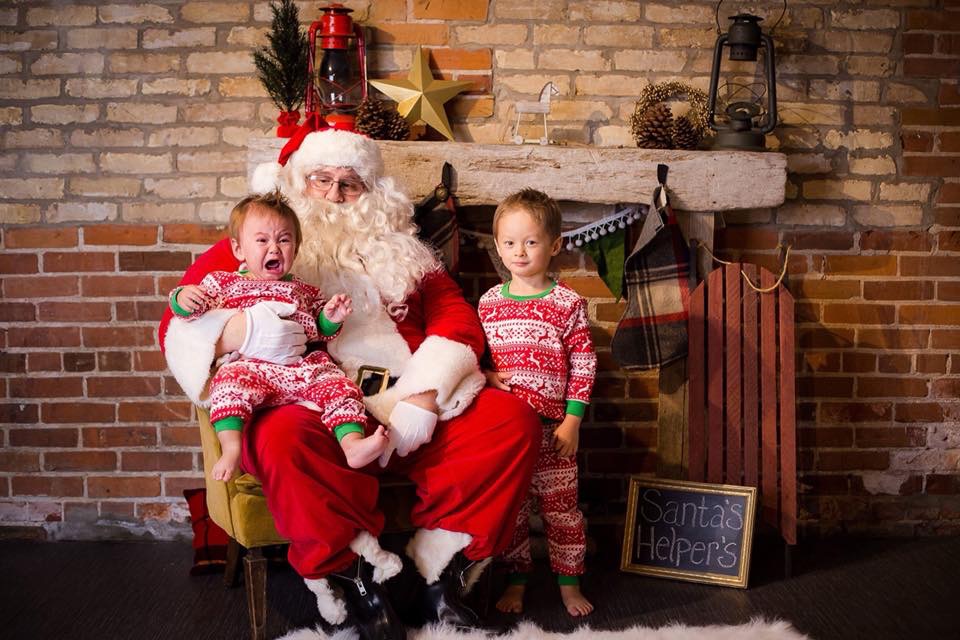 My grandson did not like Santa - my daughter tried twice to get a Christmas photo! The family pics without Santa turned out awesome though:)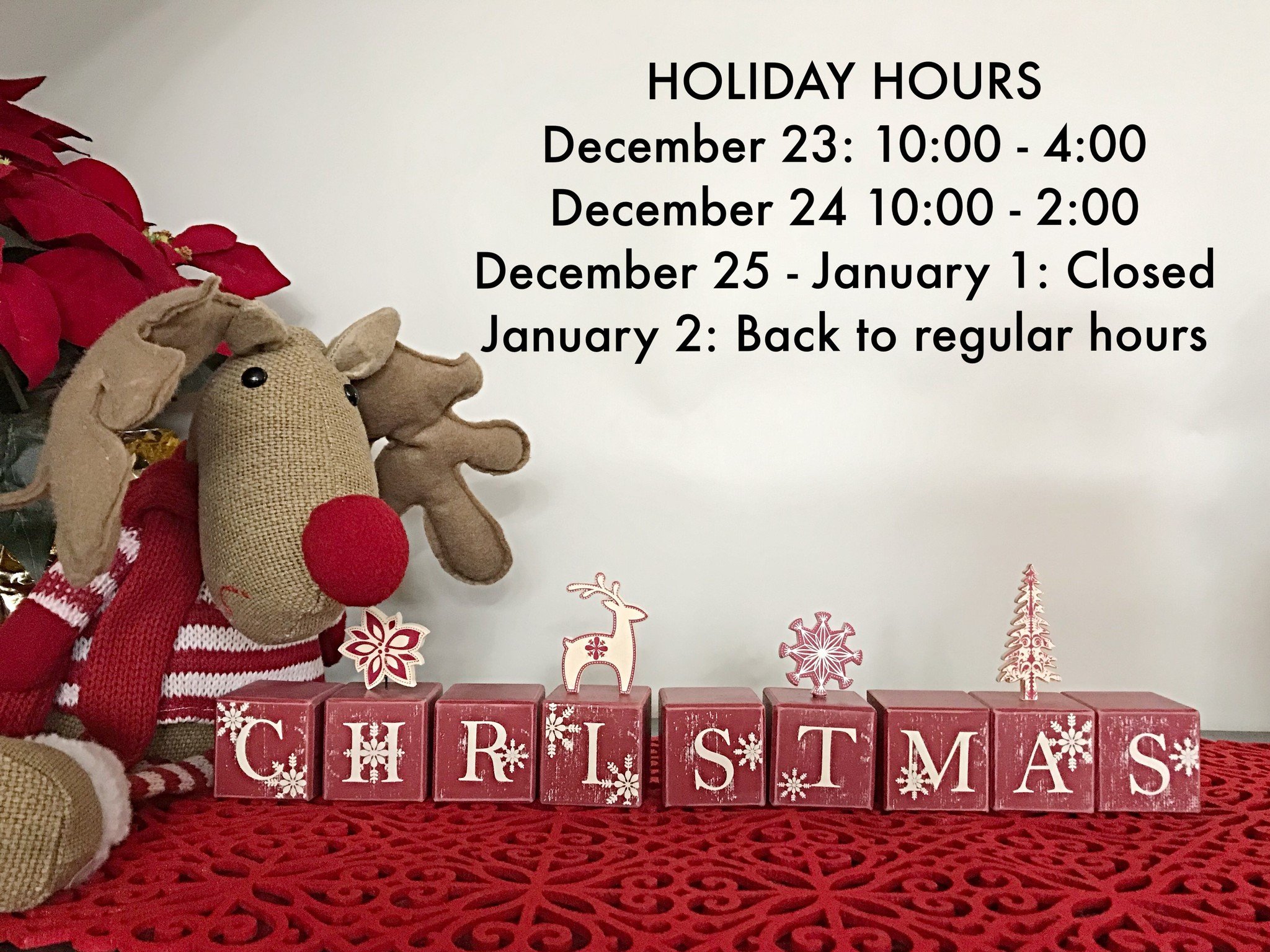 FREE PATTERNS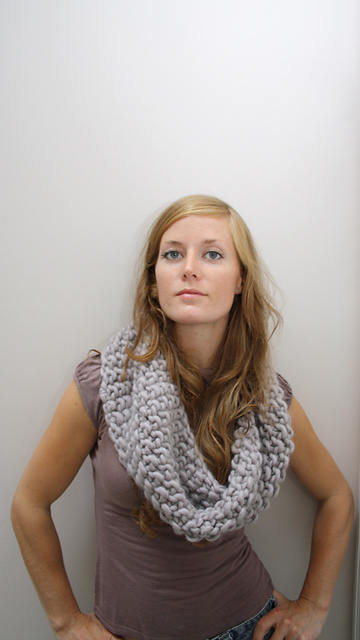 Marian by Jane Richmond is a super bulky cowl that is a breeze to knit and can easily be knit in one sitting. It is perfect for beginners learning to knit in the round or experienced knitters looking for an easy project. It is also a great gift knit or if you are looking for an instant gratification project. It takes about 83 yards of a super bulky yarn and big 15 mm (US 19) needles.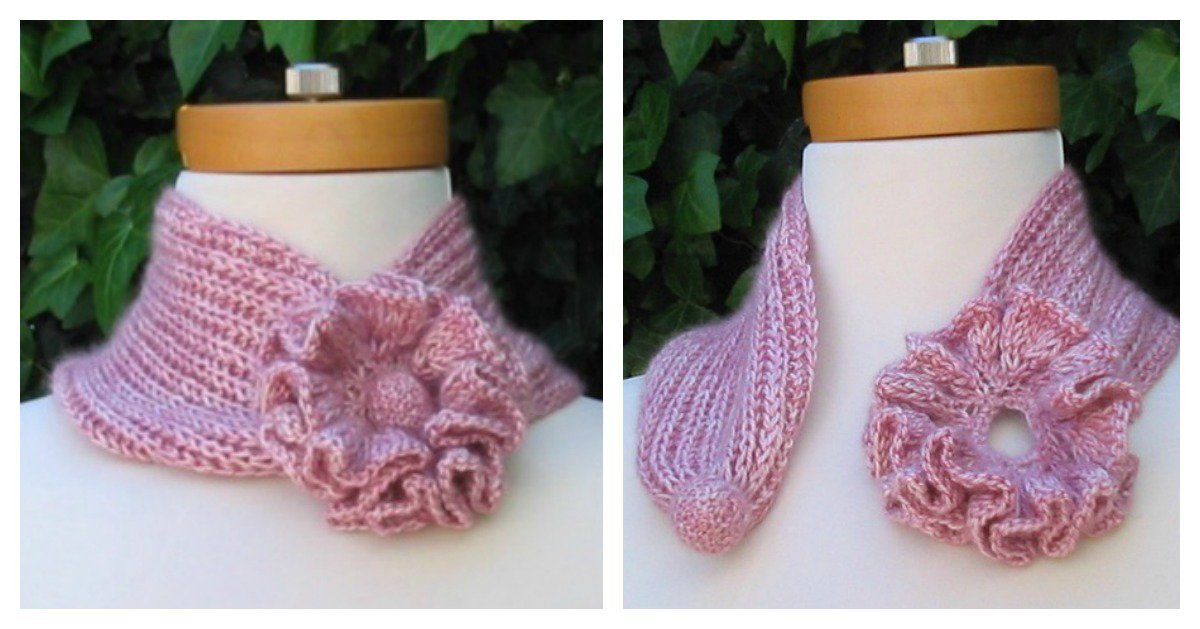 Flower Scarf by Robyn Diliberto is a free pattern that a friend found on Pinterest. It is a quick and easy scarf knit in fisherman's rib and finished with a knitted flower and button. There are many different ways how to knit the flower. If you are an experienced knitter, you can create your own way. I love the pink that they knit this in!
WIP's and FO's
This week I was working on a project that I can't post - sorry:) I finished my Getting Warmer cowl that I knit using Hikoo Kenzington. I just need to weave in the ends and block it.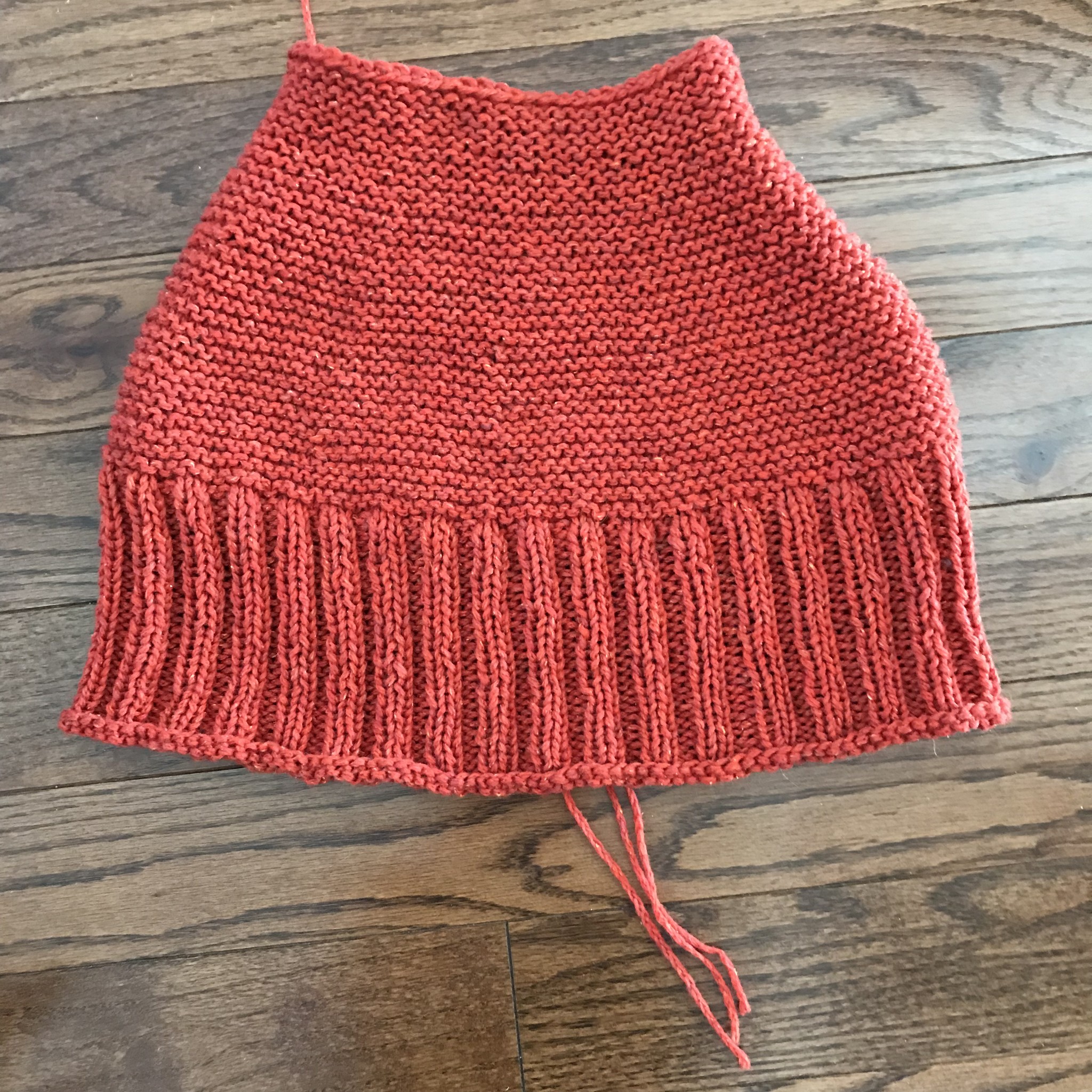 I cast on socks with the West Yorkshire Spinners Signature 4 Ply in the Candy Cane Christmas colour that was backordered for so long! It finally arrived yesterday morning so I cast on using 2.50 mm FlexiFlips! I usually use 2.0 mm needles for my socks though since I am a loose knitter but the new FlexiFlips have been flying out the door and I don't have many sock sizes left in stock!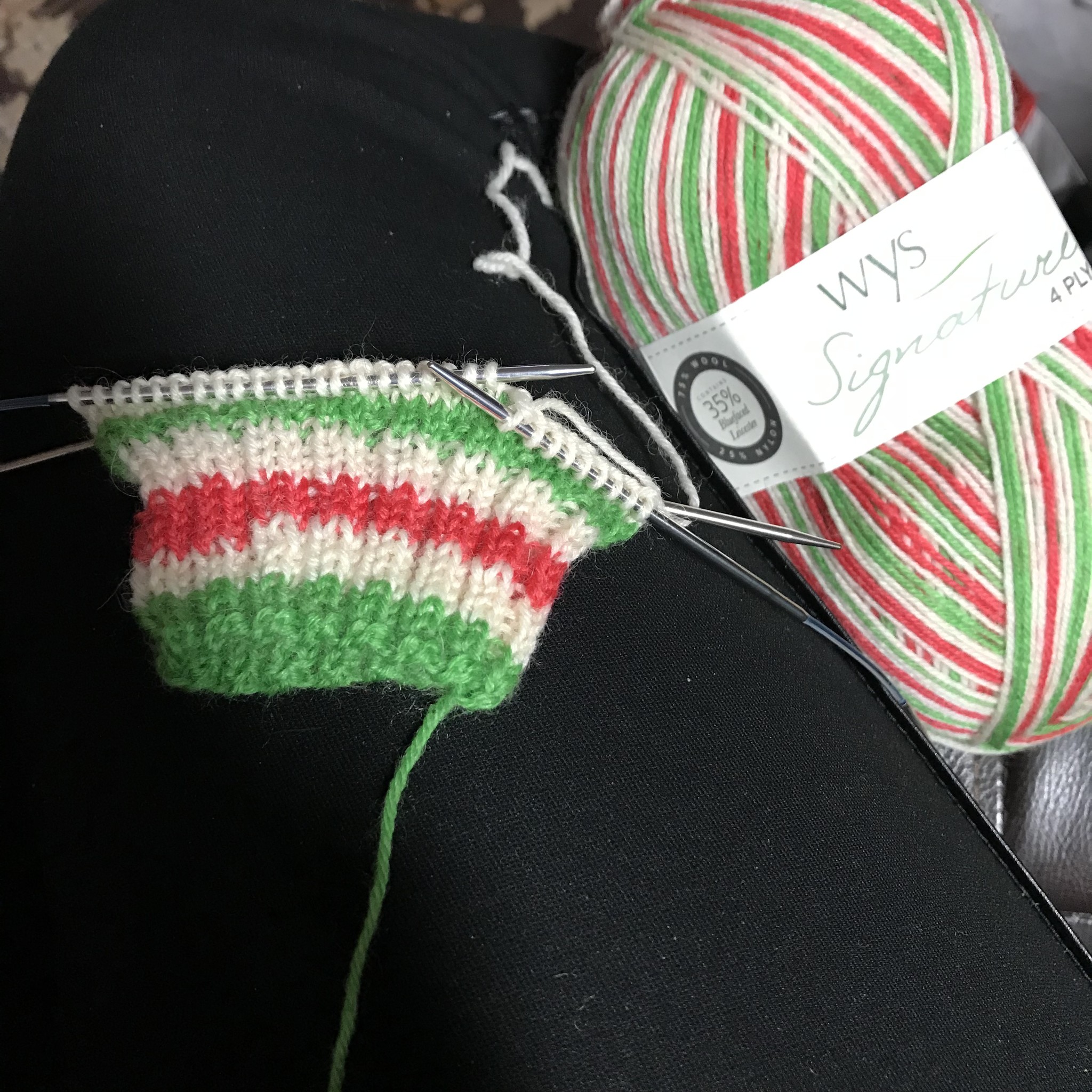 Worldwide Knit-in for Peace Day...
Worldwide Knit-in for Peace Day was held yesterday but unfortunately I forgot to take photos of everyone who came to knit! We enjoyed a great afternoon doing our part knitting for peace while we had coffee and nibbled on baked goodies! Jean could not be there with us since she was away at her cottage but sent us a photo of her knitting with us in spirit!

Happy Friday, Happy Knitting, Crocheting and Crafting! There will be no blog next week!