January has been a rollercoaster with freezing cold one day and seasonal cold the next so I have been knit, knit, knitting whenever I get the chance...Have you too?
It has been so cold that warm accessories are a must have!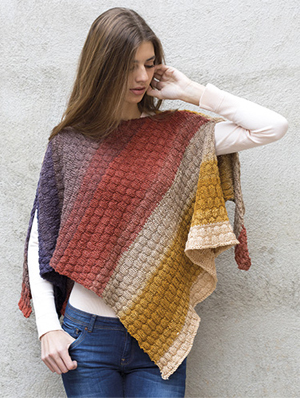 Katia Paint is a snuggly, soft, machine-washable acrylic and wool blend in a versatile worsted weight. This self-striping yarn offers a generous 590 yards and is perfect for shawls, accessories, pullovers and much more. This Leaflet has patterns for a crocheted shawl, a knit shawl, and a knit poncho.  The instructions are in Spanish, French, English, Dutch, German, and Italian.
This pattern is free with with the purchase of Katia Paint and is available here.
The Crocheted Shawl finishes to approx. 132 cm (52 in.) x 76 cm (30 in.).
Crochet Hook:  4.0 mm (US G/6)
The Knit Shawl finishes to approx. 108 cm (42½ in.) x 100 cm (40 in.).
Needle:  4.5 mm (US 7)
The Knit Poncho finishes to approx. 115 cm (45¼ in.) x 80 cm (31½ in.) after blocking.
Needle:  4.5 mm (US 7)
One single ball of
Unic
, a 100% merino wool yarn is enough to create this lovely hemstitched shawl from Bergere de France with 6.5 mm needles. The pattern is available with the purchase of the yarn and from Ravelry
here
 and is written in Dutch, English, French, and German.
The shawl finishes to approximately 200 cm (78.75 in) x 53 cm (20.85 in)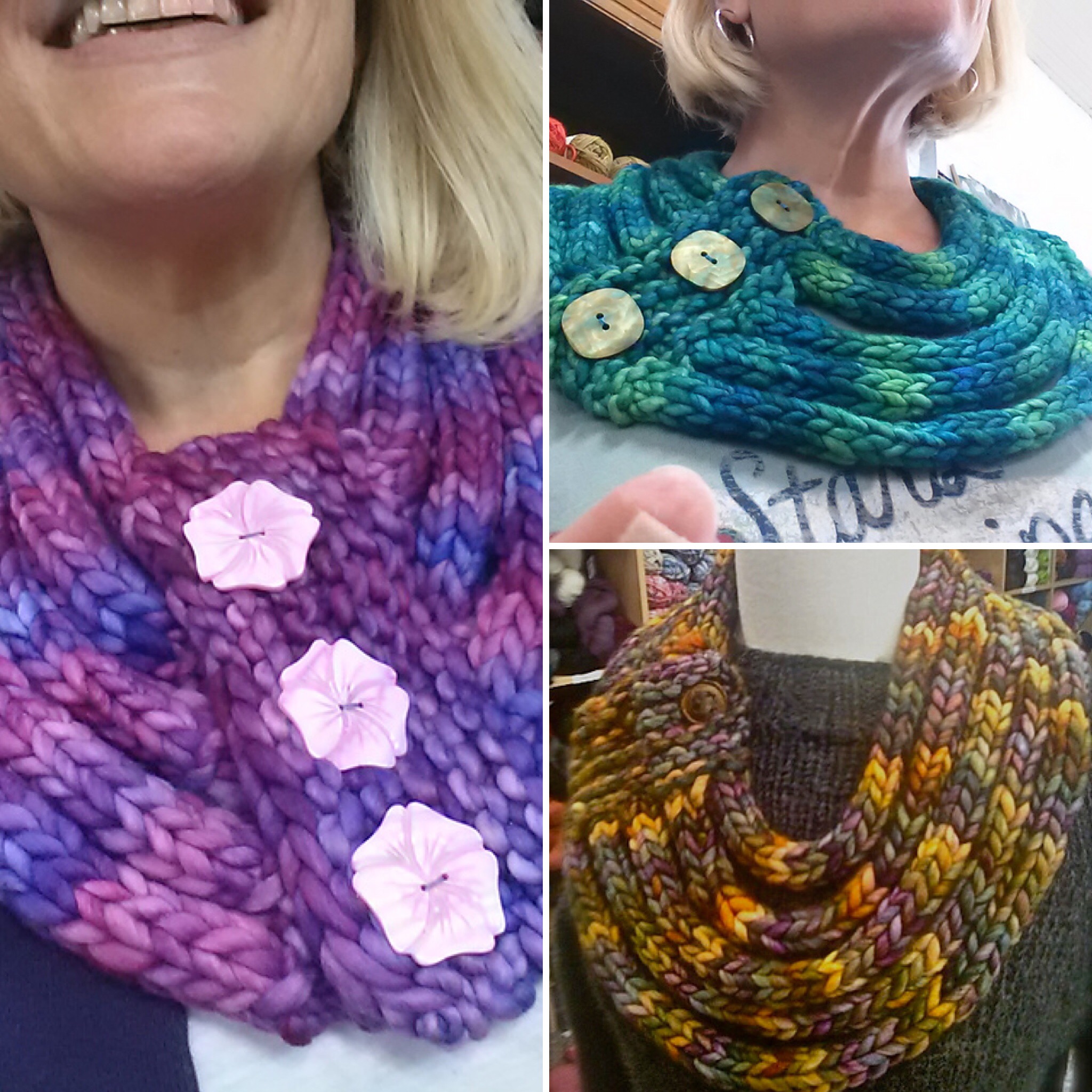 The Ropes Cowl by Kristina Larson is an interesting cowl designed to be knit using one skein of Malabrigo Rasta using large 12 mm double pointed needles for the i-cords and 3 large buttons.
WIP's and FO's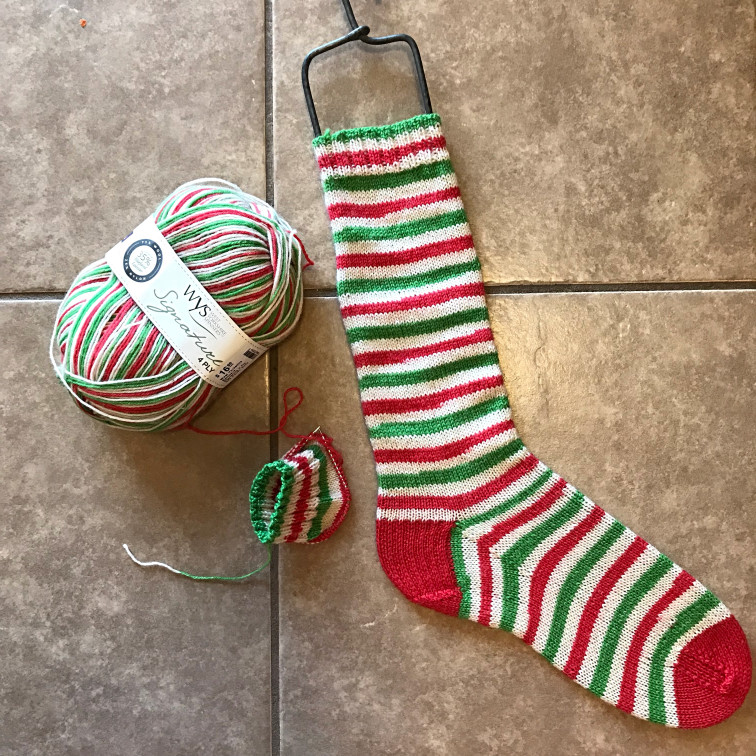 One sock is finished and another one started! The Candy Cane Socks look awesome even if the cuff is a little on the tight side since I knit them so long - too bad this Christmas yarn didn't arrive in the shop until the Thursday before Christmas:) These will be all ready super early and there should be enough yarn left to make a short pair too!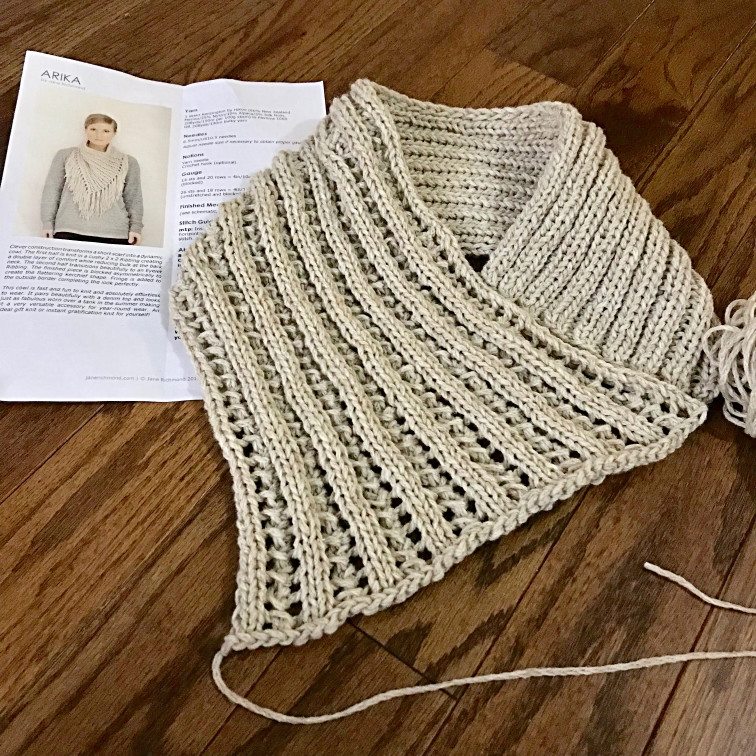 I have a lot of WIPS but I cast on something new this week! The Arika Cowl by Jane Richmond looked like it would knit up fast and it did! This photo I too before blocking it but it is blocked and just waiting for me to sew the seam and add the fringe. I knit it using one skein of Hikoo Kenzington in 1000 Pavalov. The asymmetrical design with the cushy 2x2 rib at the back of the neck and the eyelet ribbing for the kerchief shaped front and the fringe I still need to add will be very wearable!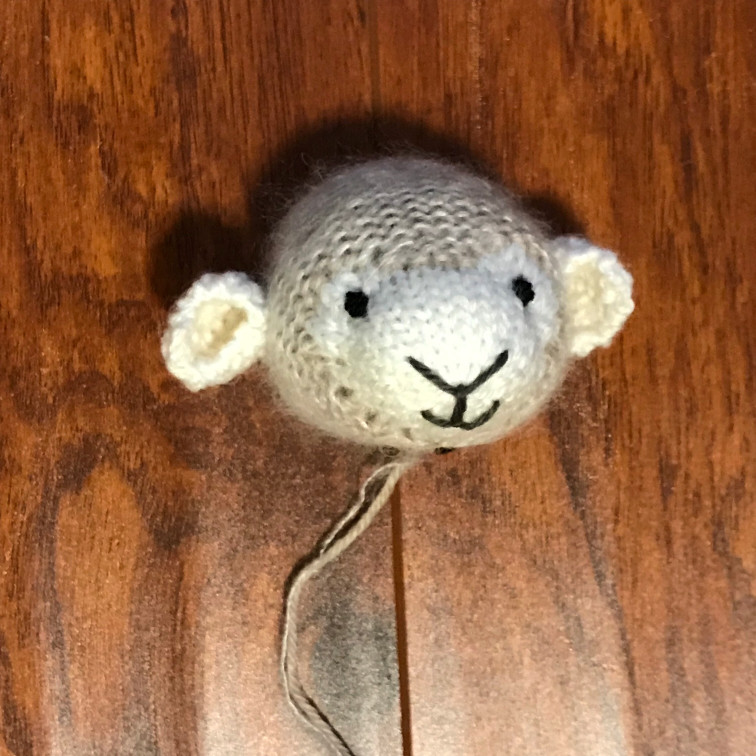 Kathy has knit her lamb already (her Ellie) but I really had to cast on my own for the shop! I even decided to add a strand of Drops Kid Silk to her head so she has this fuzzy little head! Now what should I name her??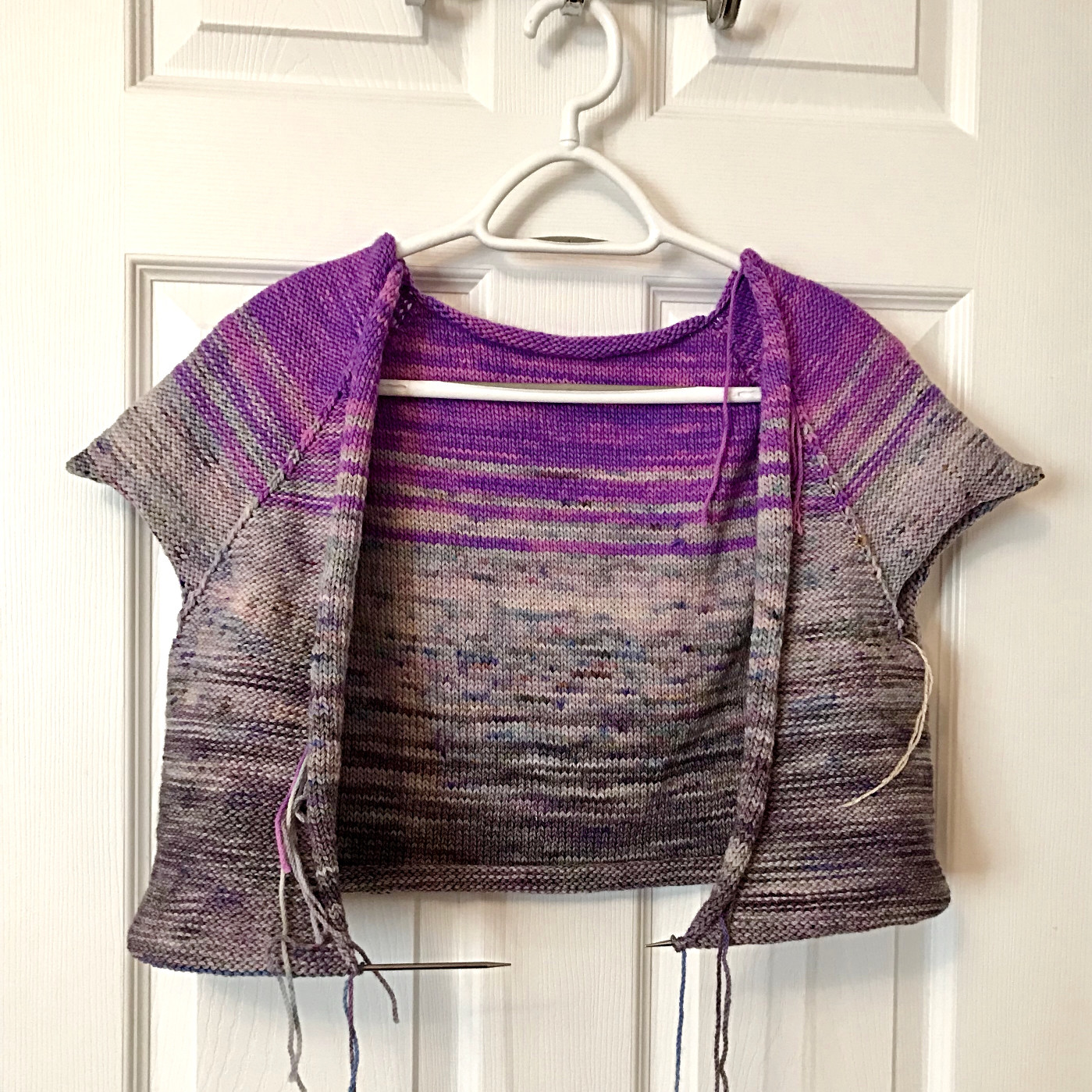 My Comfort Fade Cardi is now 2 rows into the fade section where I have added the 4th colour but unless I block my WIP a bit, it is hidden by the curl at the bottom. The Koigu Kersti Comfort Fade Kits that I asked Koigu to put together for me include 18 skeins of Kersti (2052 yards) - a luxurious DK weight yarn which has been a delight to work with.
KNIT GROUP AND GALLERY
The current Knit-Along is going to be an Any Project Knit-Along! The deadline for this one will be March 31, 2018 so there is a lot of time to get a bigger project such as the Comfort Fade Cardi or a bunch of smaller projects complete to enter in the next draw! You don't have to come to a Knit Afternoon or Knit Night to be included in the draw but you do need to post your finished projects to the Group Finished Objects thread on Ravelry.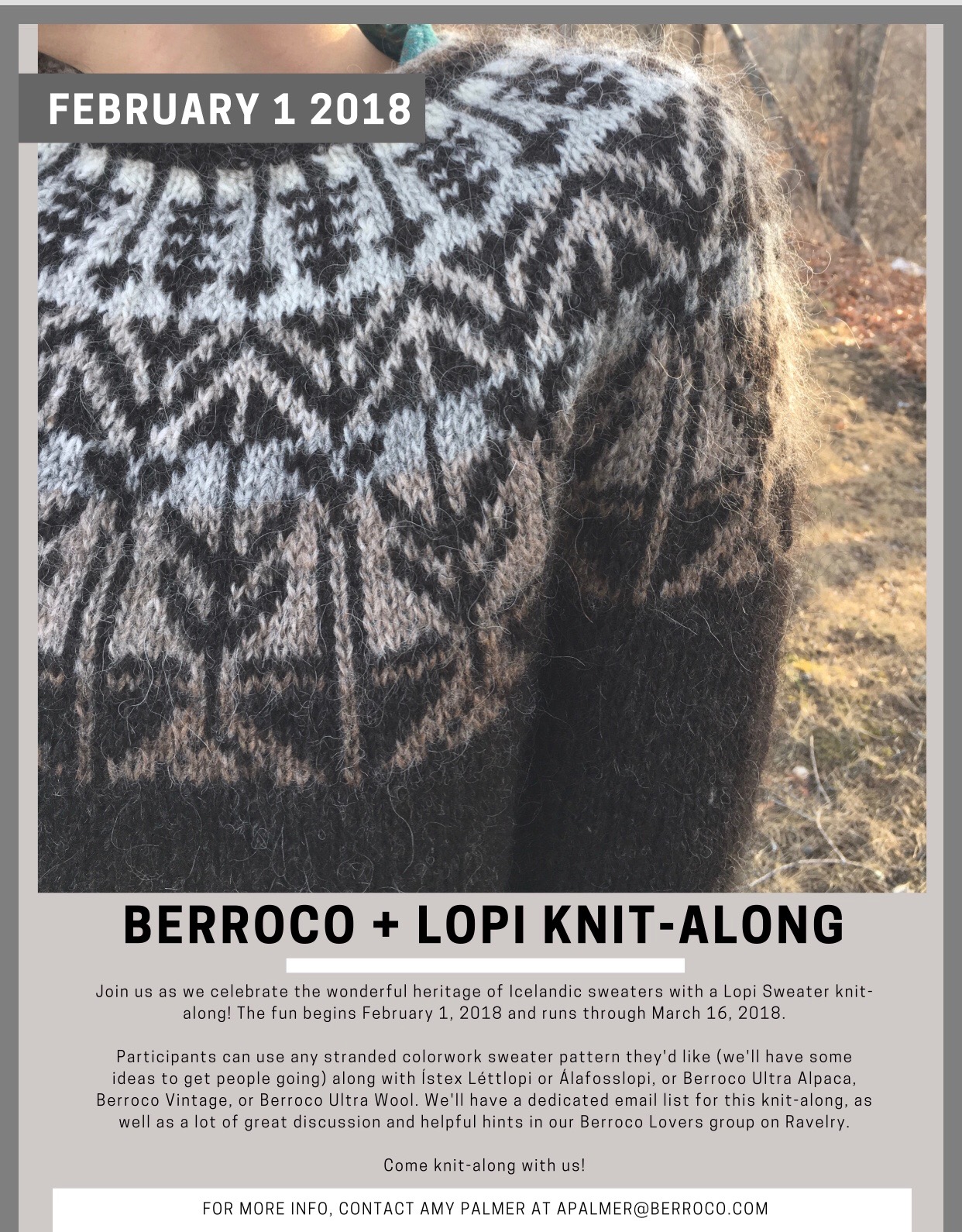 Berroco and Lopi have partnered up for their first Knit-along of 2018! Any one who wants to join in for their KAL can also include their project in my KAL. The Cast-on day is Thursday, February 1 and the Bind Off day is Thursday, March 15. You can knit any sweater pattern that calls for stranded colourwork.
Yarn: Knitter's choice of Ístex Léttlopi, Ístex Álafosslopi, Ístex Plötulopi, Berroco Ultra Wool, Berroco Ultra Alpaca, Berroco Vintage, Berroco Ultra Alpaca, or Berroco Vintage (always be sure to do a gauge swatch).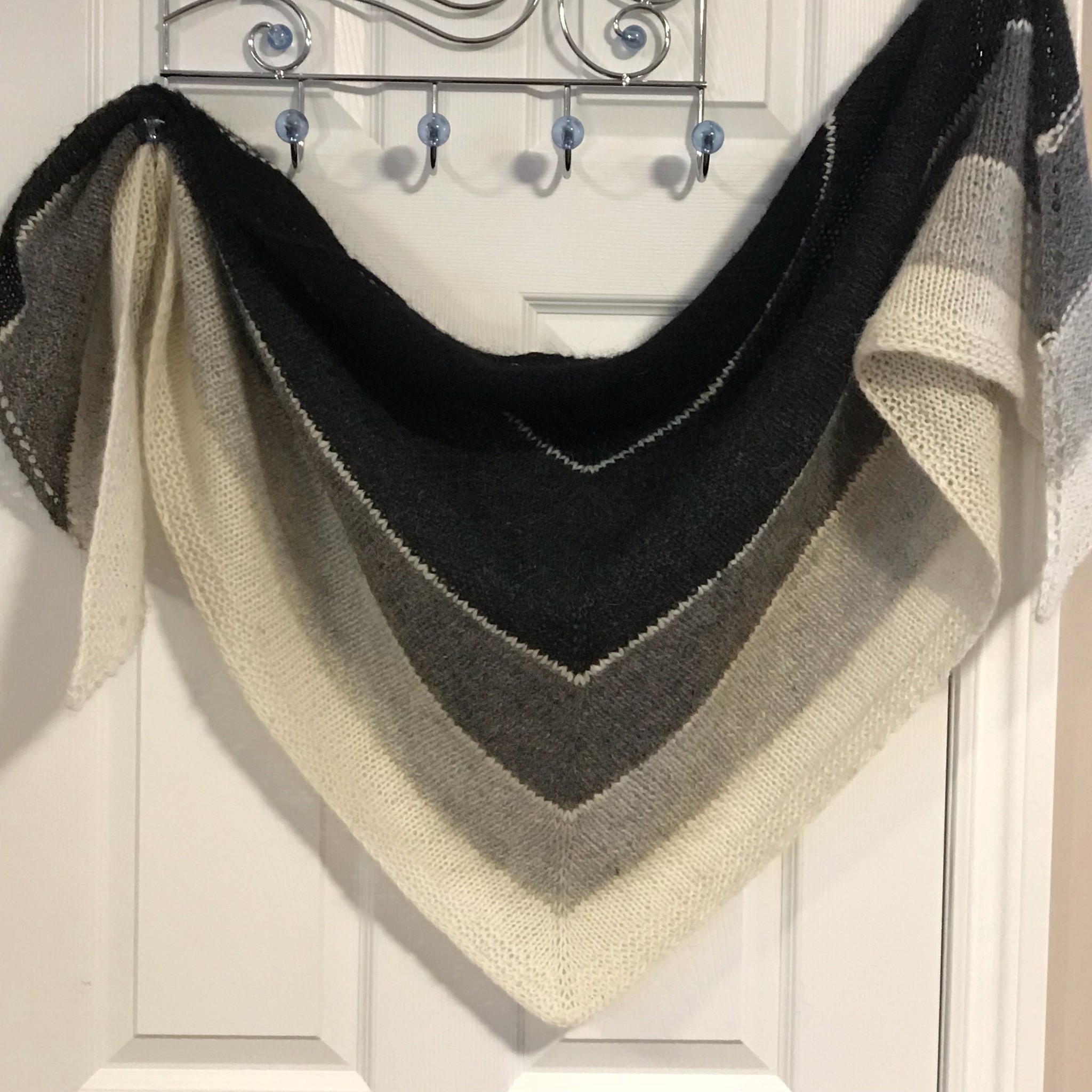 Bonnie's Nordic Wind shawl knit with Lettlopi is absolutely gorgeous, light and airy!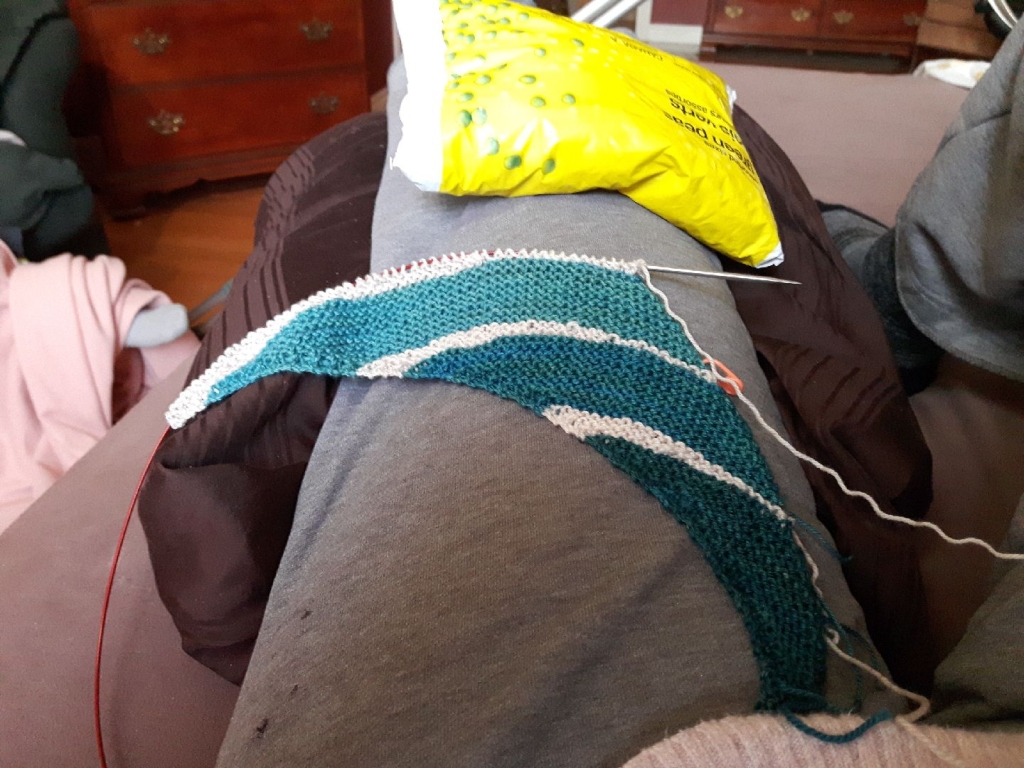 Linda hasn't been able to get to our Knit Afternoon's since she broke her leg a couple of months ago but she has been knitting! Here is the start of her On the Spice Market shawl by Melanie Berg. She is knitting it in one of the On the Spice Market Kits.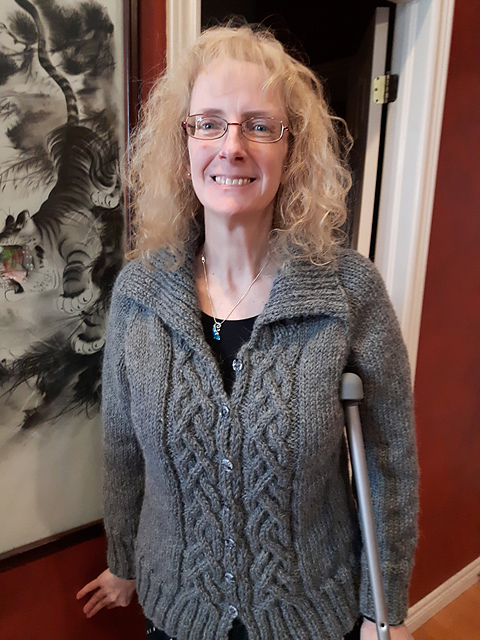 Linda completed her Liathite by Carol Feller. Cables, cables!!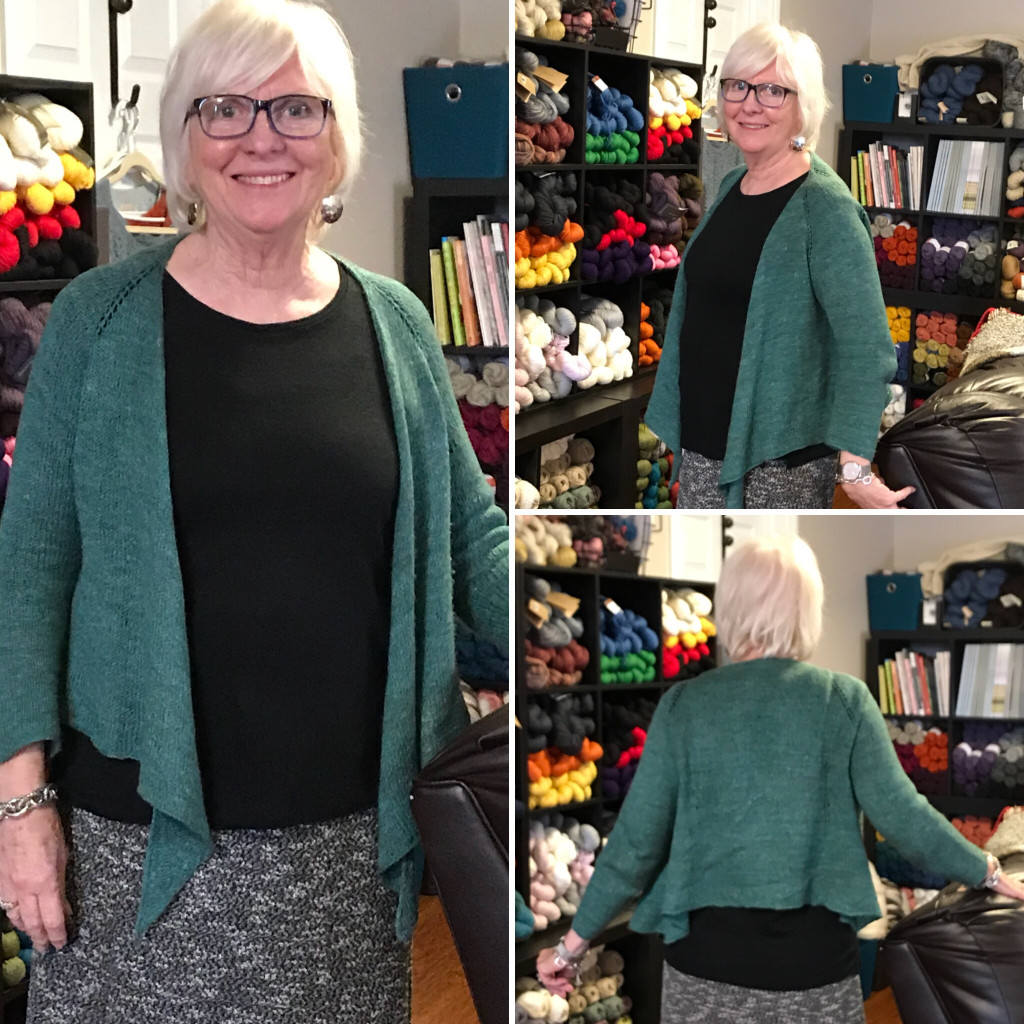 Marilyn knit herself a stunner of a cardi out of The Fibre Company's Meadow.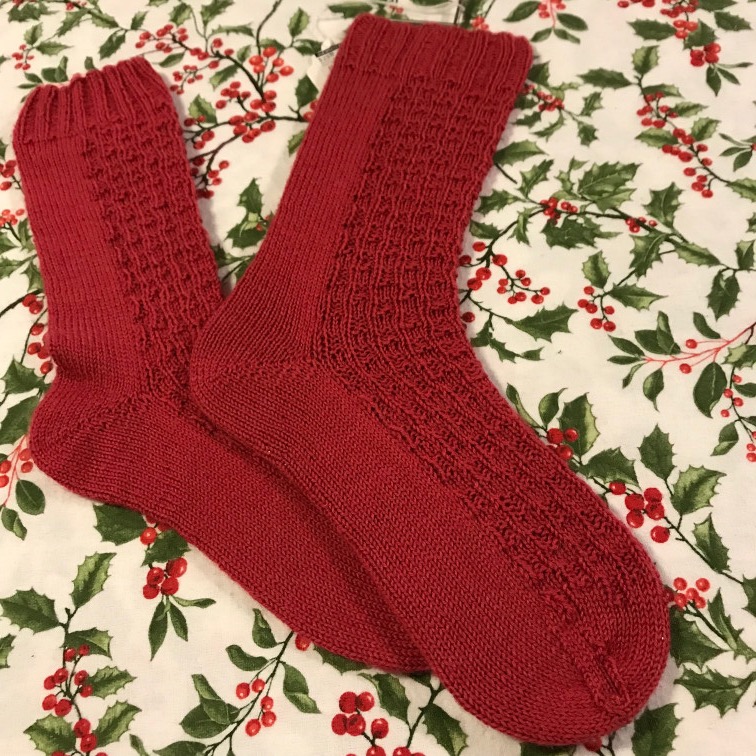 Nicole has completed another pair of socks!! These she knit using the West Yorkshire Spinners Signature 4 Ply with the Cherry Drop that she used for the heels and toes of her Mistletoe Kisses.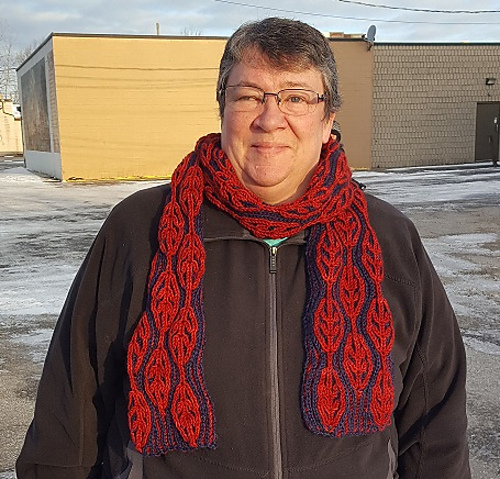 Sandi's brioche perfection - her Leafy Lineation Scarf Test knit.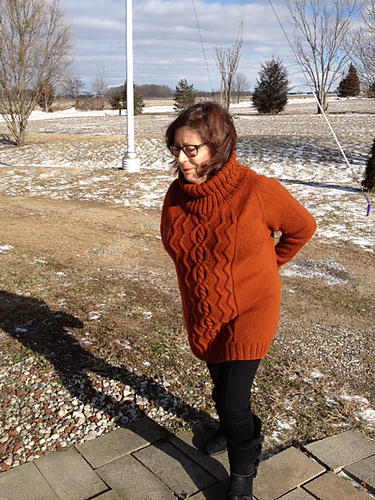 Connie's Orosi by Carol Feller has me itching to cast one on too! It has been on my list since my sister Mary knit one earlier this year.
CLASSES AND WORKSHOPS

Our list of classes and workshops is up on the website! Take a look to see if there is anything you are interested in and sign up soon. There is a First Cardigan Class, a Beginner Knitting Class, a Beginner Knit Hat Class and any one who saw the rabbits that I had for a short time in the shop before they went to their forever homes with my grandbabies will recognize the Girl Lamb and Boy Ram as a pattern by Julie Williams of Little Cotton Rabbits. This Class will introduce you to colourwork, increasing, decreasing, and grafting to name a few although it is recommended that you be an advanced beginner to intermediate knitter to be able to keep up.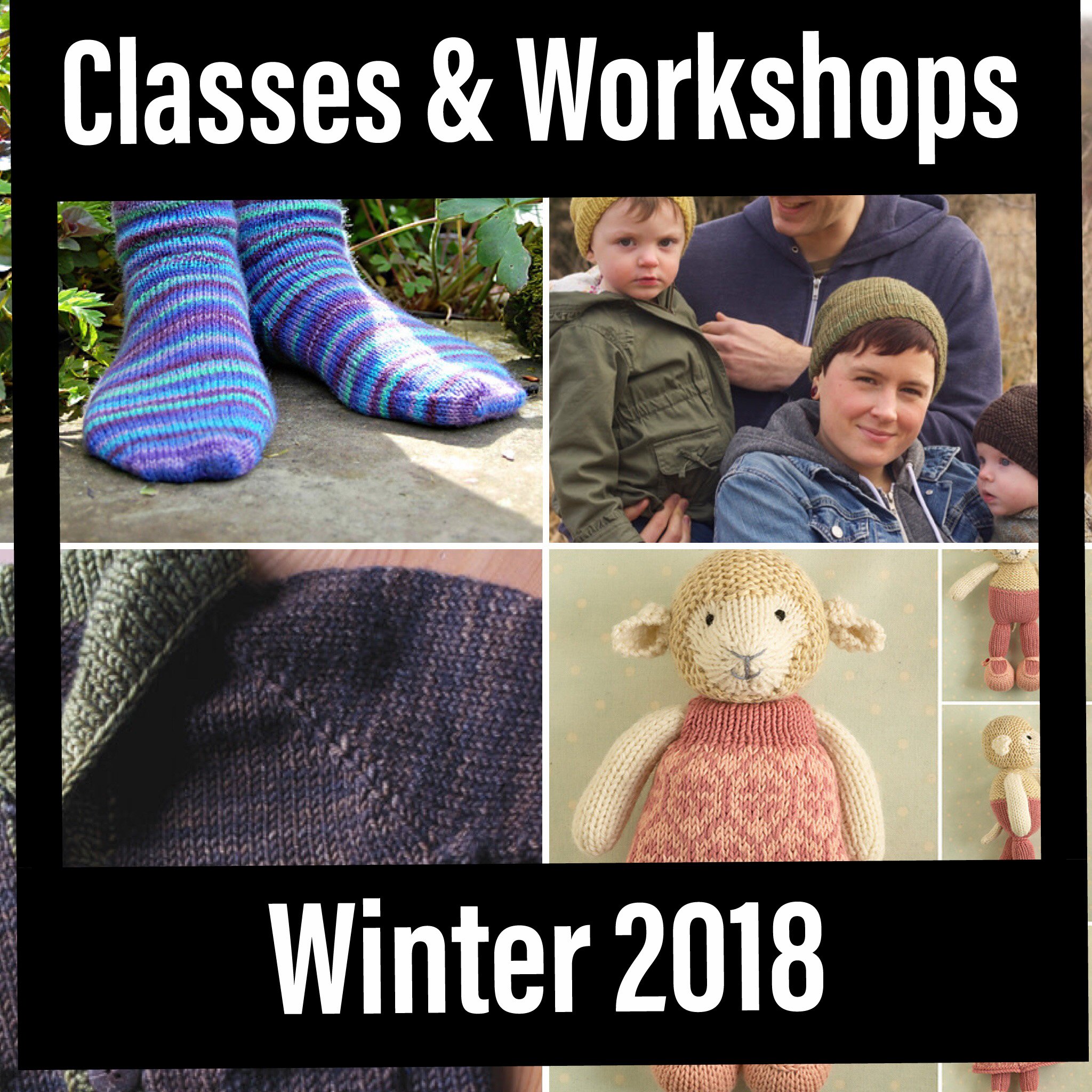 Happy Friday, Happy Knitting, Crocheting and Crafting!