It still seems early to be thinking about Christmas gifts but there is only 10 weeks to go! Knitted gifts, knit kits or a beautiful set of needles or...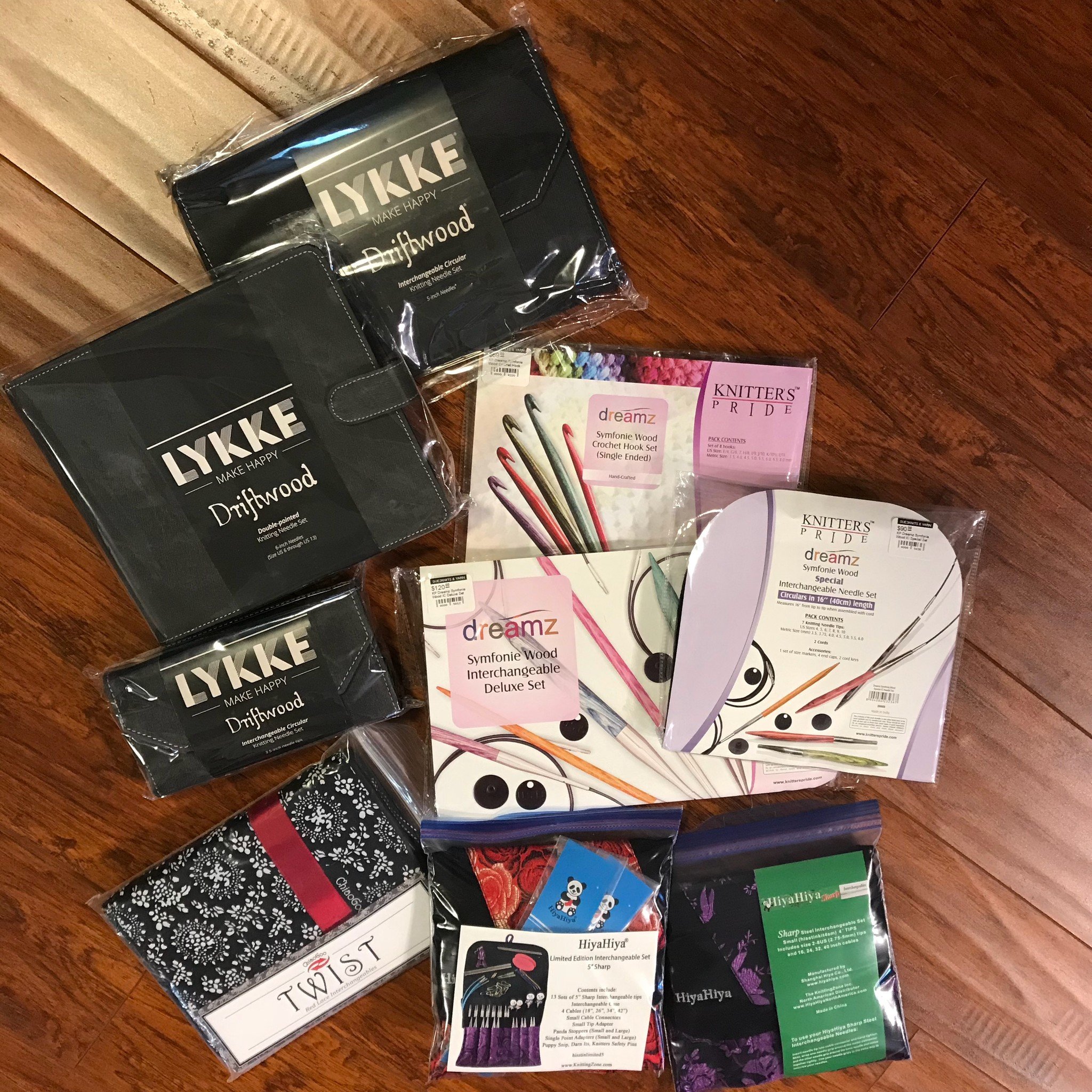 The shop has always had a few kits and lately I have been scouring Ravelry for Kits to showcase some of the yarn that I carry. They would make a lovely gift for a knitter in your life (or yourself)! Needle Sets are also a hit and we carry ChiaoGoo, HiyaHiya, Knitter's Pride and now Lykke needle sets and accessories. Check them out and put a little something on your Christmas (or birthday) Wish List! It was suggested that I have a notebook by the cash register where you can write your name and start your Wish List so that your friends, significant others or kids will know what to choose from.
FREE PATTERNS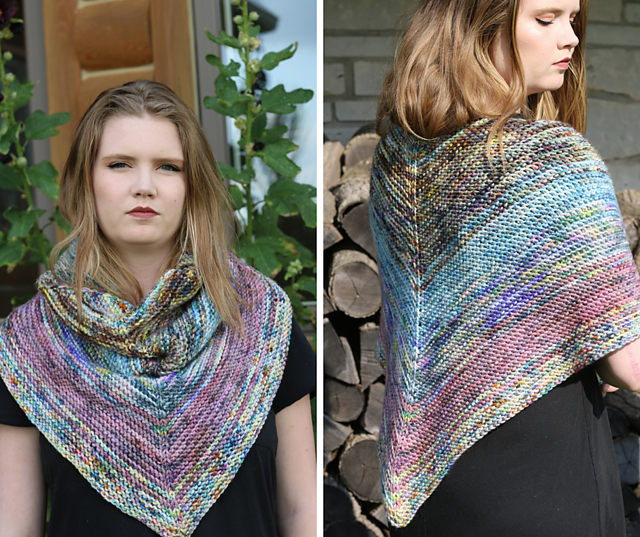 Painter's Palette Triangle Scarf designed by Koigu's Taiu Landra which she shows you how to make on The Knit Show with Vickie Howell! Simple and elegant using an aran weight yarn!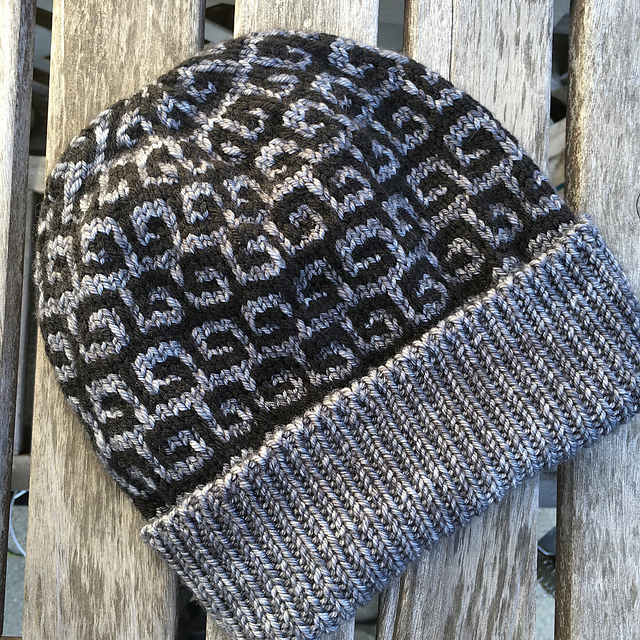 Greek Mosaic Beanie by Anne Kamsvaag is a fun hat with a simple mosaic pattern that looks harder than it really is! You will need two colors of the same weight yarn. In DK yarn, you will need up to 150 yards of the main color, and up to 100 of the contrast color. The pattern is worked in repeats of 12 stitches and includes instructions on making it bigger or smaller by changing the number of repeats, so you can also use different weights of yarn if you want.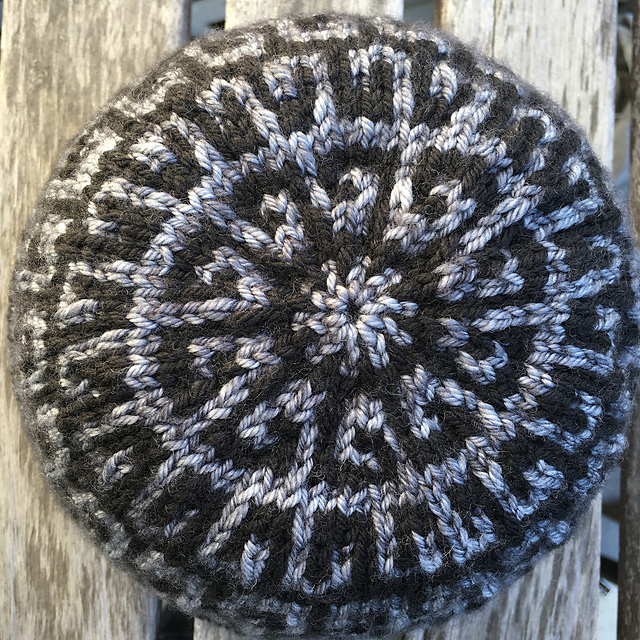 I love the top of the hat!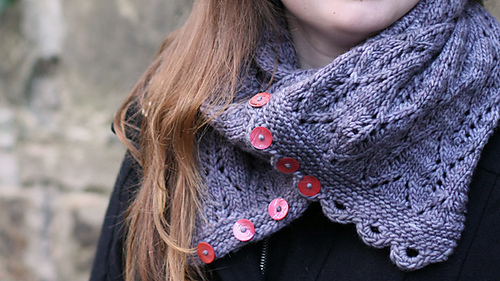 Gothic Lace Cowl by by Emily Wessel of Tin Can Knits is a pattern designed specifically for beginners who want to learn to knit lace. They have an in-depth tutorial, you'll learn how to read a chart, how to work lace increases (like yo) and decreases (like ssk, k2tog, and sl1-k2tog-psso).and our in-depth tutorial, you'll learn how to read a chart, how to work lace increases (like yo) and decreases (like ssk, k2tog, and sl1-k2tog-psso).
The short cowl measures approximately 10 inches wide by 22 while the long cowl measures approximately 44 inches long before blocking. The scarf measures approximately 8 inches wide by 60 inches long. After blocking the piece will grow somewhat, depending on your yarn choice and how aggressively you block the lace. It is both practical and pretty and definitely gift-worthy.
WIP's and FO's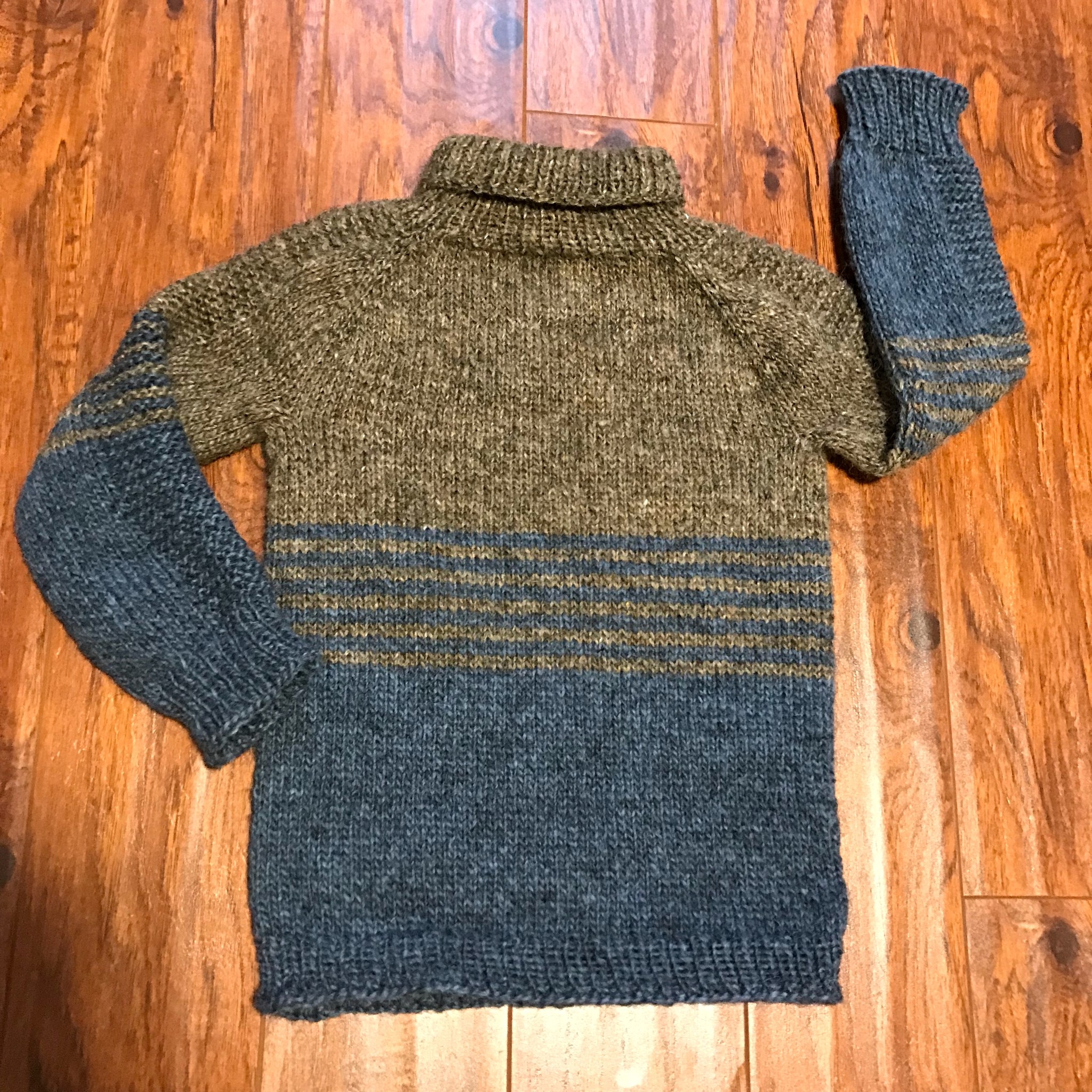 This week, I do have an FO - yeahhh!! I finished the Tin Can Knits Flax for my friend's 8 year old son! Since they live in Minnesota, I knit it with LettLopi using 1420 Murky and 9418 Stone Blue Heather and adding a 4" turtleneck instead of the pattern's 1" neckband. It looked awefully small until I added the sleeves but it measures exactly what the pattern speifies for the 6-8 size and now I must say that it looks darn cute. I can't wait for Jill to send me some pictures of Q wearing it!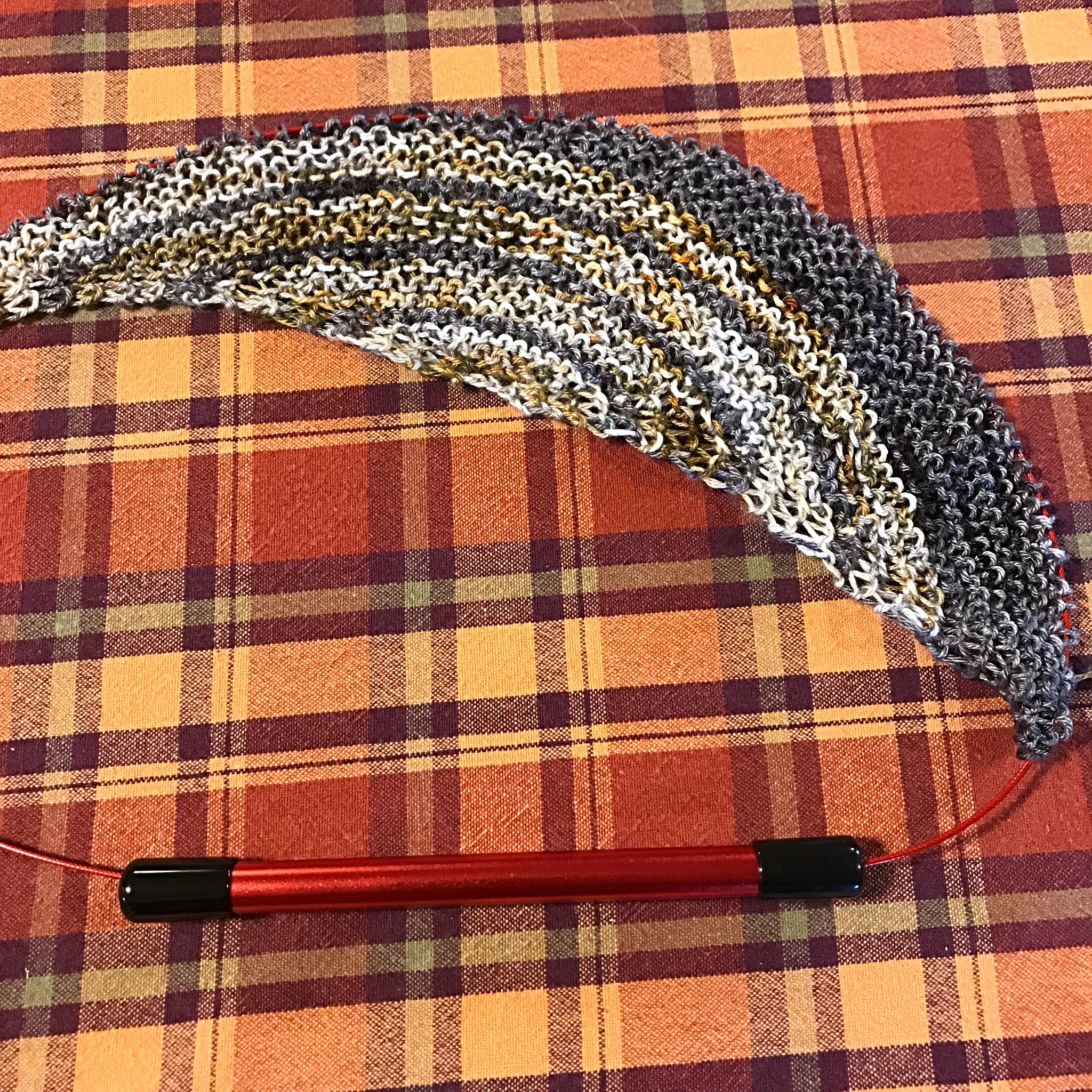 The Surge by Lisa Mutch that I cast on for the Sue2knits and Yarn Group's Asunder/Any Lisa Mutch Shawl-Along has unfortunately not inched along any further than last week! Too many projects to knit for others at this point...Hmmm, do you think I bite off more than I can chew??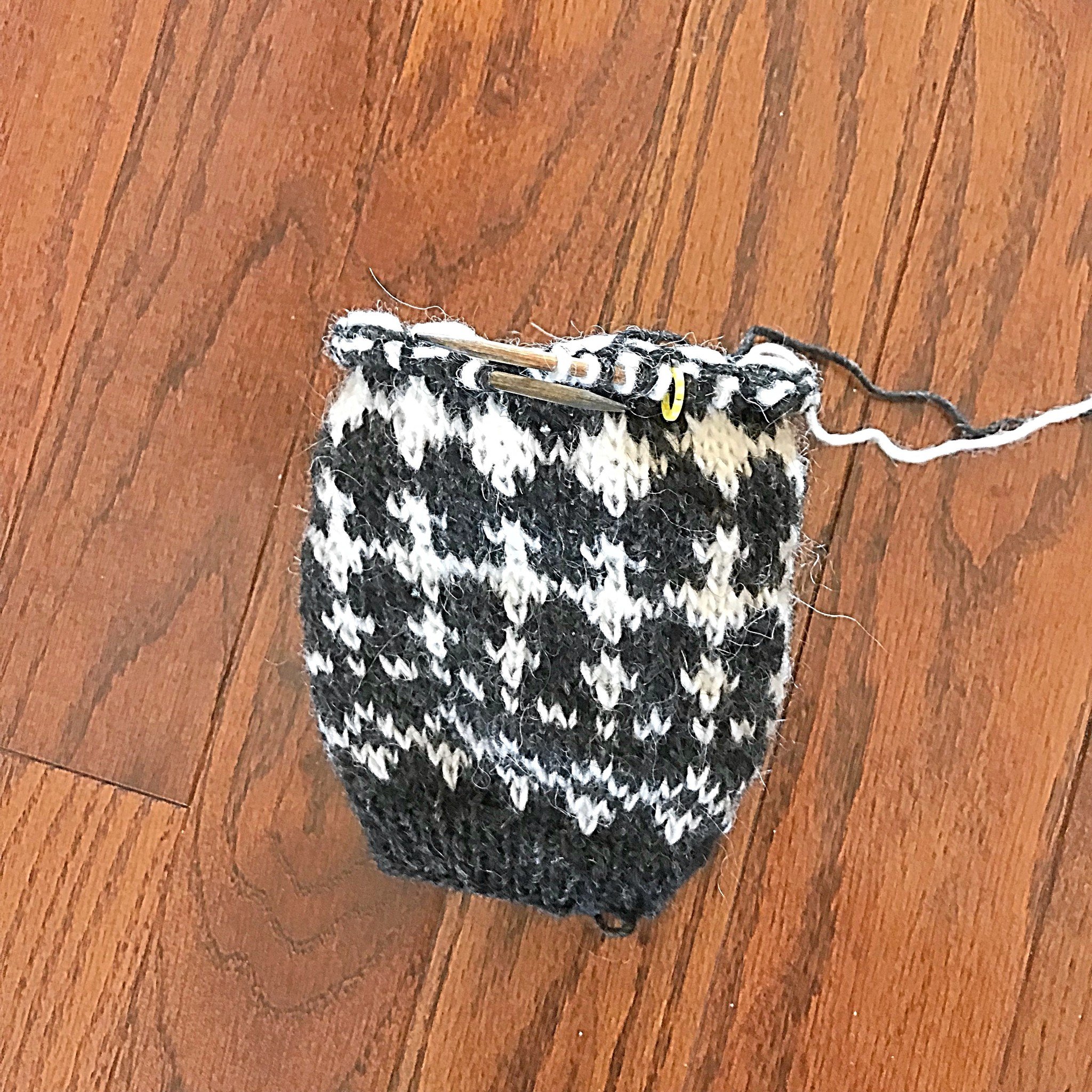 I didn't have the time to frog the body of my Öræfi by G. Dagbjört Guðmundsdóttir yet but I still wanted to do a little part of it so I cast on a sleeve! So satisfying to be able to start a bit of the colourwork and since sleeve only has 60 stitches, I am more than halfway finished the sleeve chart despite only being able to work on it during my Knit Night yesterday. I have a few Oraefi Kits available to purchase.
KNIT GROUP AND GALLERY
The Lisa Mutch (Northbound Knitting) Shawl Along: Asunder or any of her shawl patterns has started and will run from October 1 to November 30.
OR
Any Project Knit Aong: An everlasting knit-along to encourage and support you to knit your own project (any project, and join in anytime!). This has the same dates and deadlines as any other knit-along running to be included in the same draws! So this KAL has also started and will also be October 1 to November 30.
There are a few Surge, an Augury, an Asunder or two and an Auspice being knit for the Lisa Mutch Shawl Along. There is a Pumpkin Patch Shawl, hats of course in the Any Project KAL. Please sign up and post pictures by the November 30th deadline to be included in the next draw.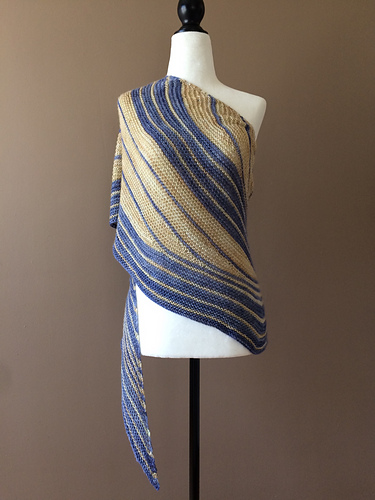 Mattedcat's Surge (Rivers of Gold) - Lise has already finished her shawl for the kal! Didn't it turn out truly gorgeous knit up with Northbound Knitting Merino/Silk Fingering?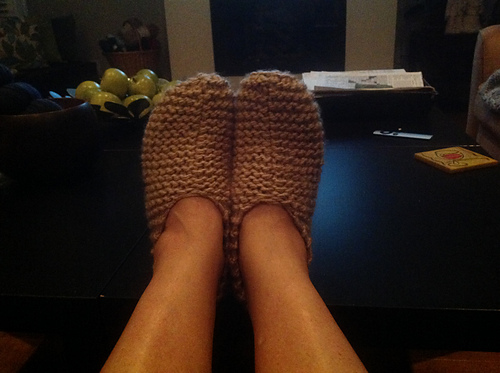 She also wanted an instant gratification project:) Here is Mattedcat's Recluse Slippers.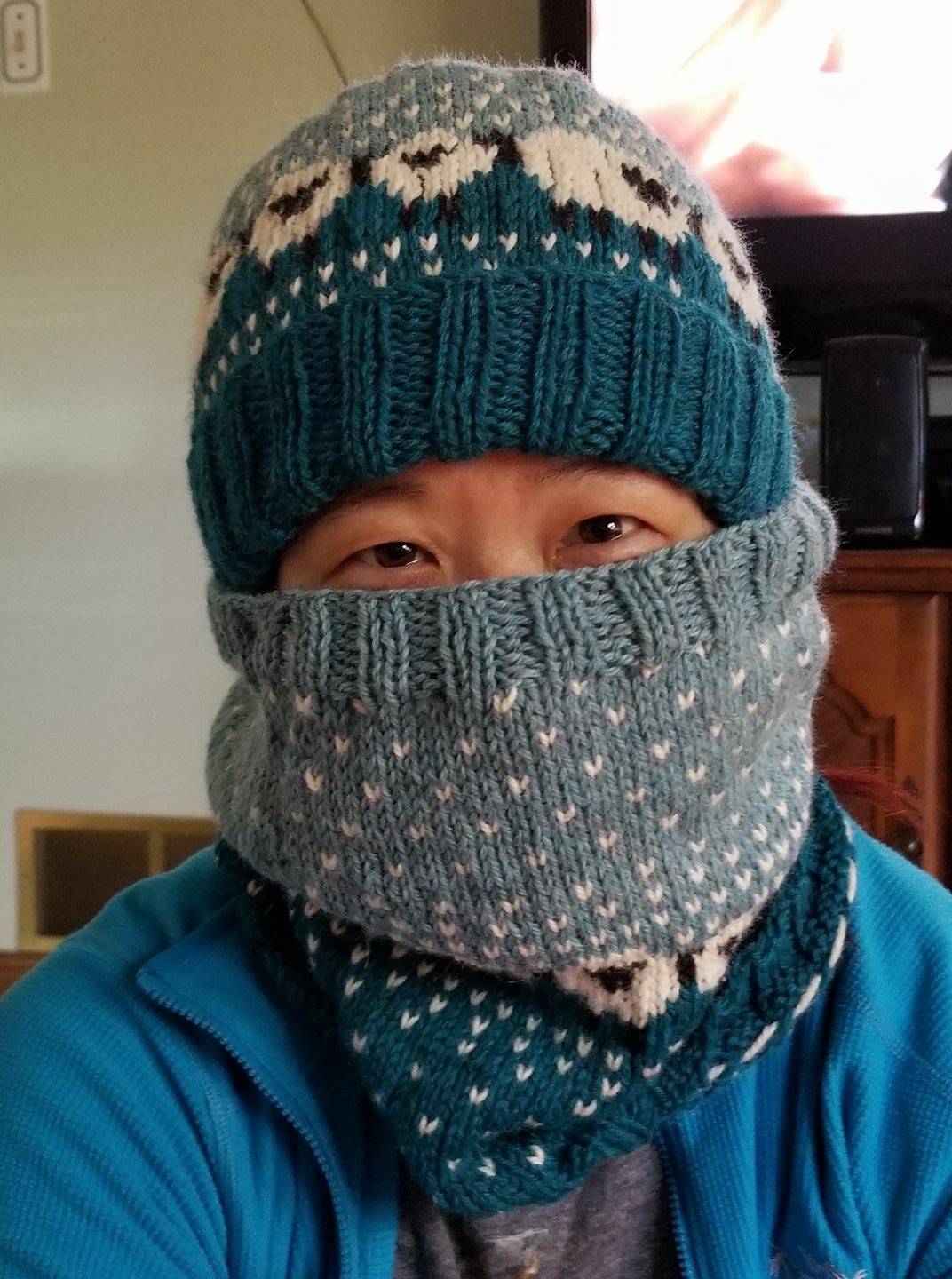 Cecilia knit up a Baa-ble Hat and I'll Pack A Cowl for Rhinebeck by Deb Jacullo to match using a combination of Cascade 220 Superwash, Heathers and Berroco Ultra Alpaca.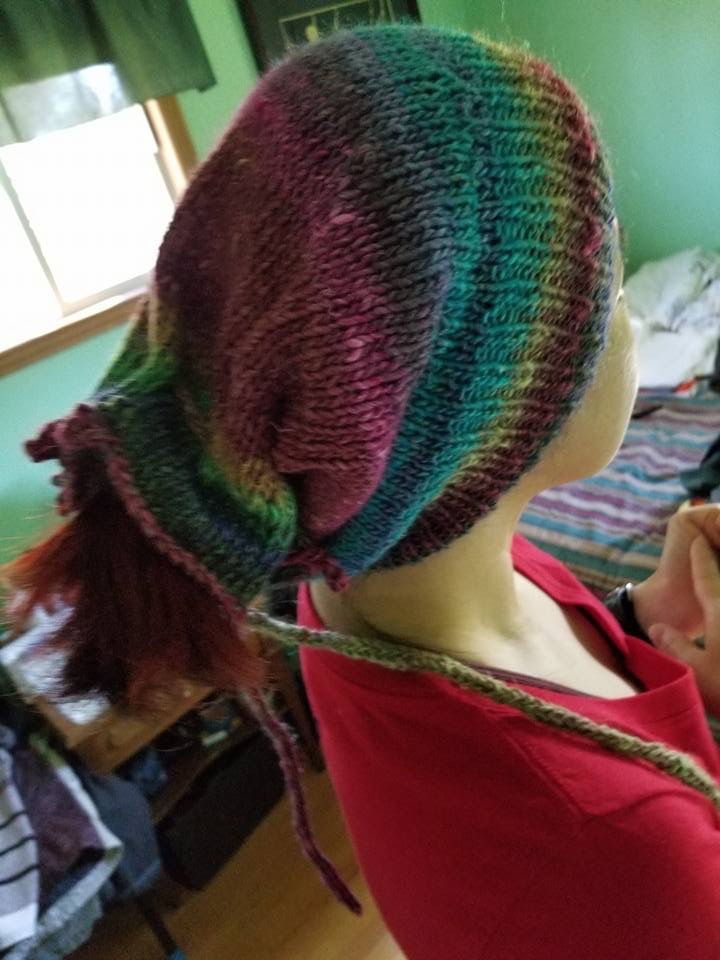 Cecilia also knit a Howl Hat by Kimmy Zalec using Noro Silk Garden in colour 314.
Happy Friday and Happy Knitting, Crocheting and Crafting!!
Save
Save
Save
Save
Save
Save
Save
Save
Save
Save
Save
Save
Save
Save
Save
Save
Save
Save
Save
Save
Save
Save
Save
Save
Save
Save
Save
Save
Save
Save
Save
Save
Save
Save