Posted on
By Susan Wong-Tsang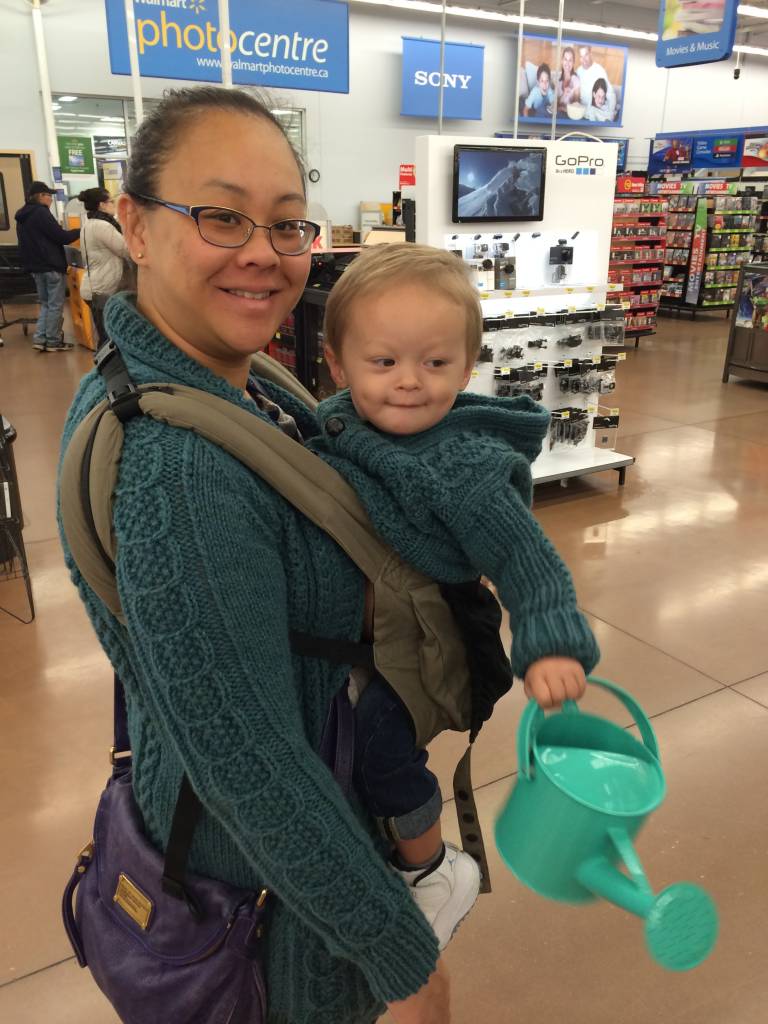 Worldwide Knit in Public Day, Free patterns - Reyna (shawl) and Aidez (sweater, cardigan)
Today started out as a gorgeous day outside but it clouded over and is now raining! A perfect day to knit...Today is my birthday and also my hubby and my anniversary and tomorrow is Worldwide Knit in Public Day!!! Hooray!!!
This year I will be hosting an event outside my shop - I missed it last year and although I decided rather last minute I registered! I hope to see many of you tomorrow:) Water, coffee and tea, and brownies will be on hand (still need to send Ed out shopping). Bring your lawn chair, your knitting, crochet or yarny craft to work on! Be a part of a very colourful, passionate and cozy community and join this global movement! The posted event will run from 10am until 2pm but I am open until 4pm.
Shawls, shawls, shawls...there really is no shortage of beautiful shawl patterns! Here is a stash busting one skein shawl to knit.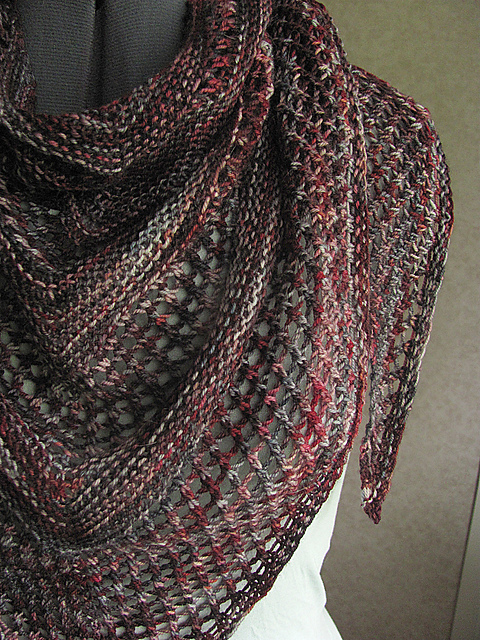 Reyna by Noora Laivola was specifically designed to work with the variegation of colors, instead of getting obscured underneath the color changes. One skein of fingering weight yarn is enough to complete a shawl, and the pattern is easy to modify to compensate for slight variations in yardage.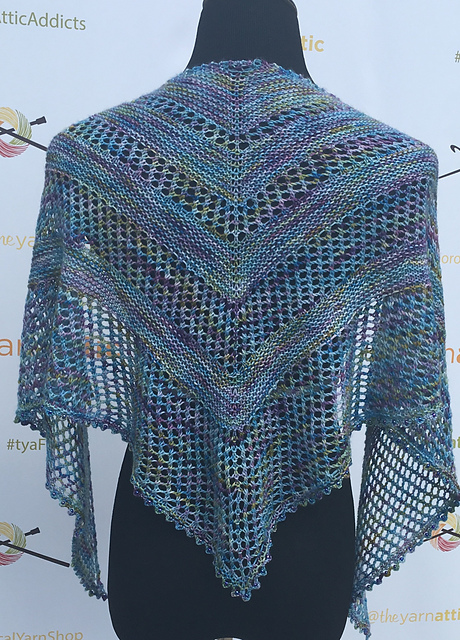 myasisdragon's Reyna includes how she added a beaded picot edge - gorgeous!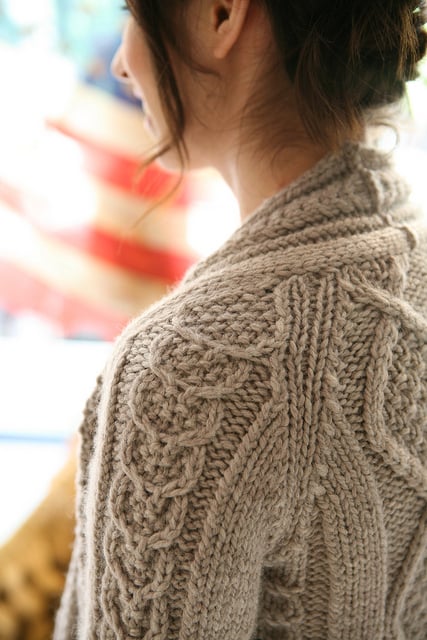 Aidez by Cirilia Rose for Berroco is a cabled sweater knit in a bulky yarn with US 10 needles. Aidez is a feminine fitted cardigan that has all the cozy antique appeal of traditional Aran texture and although it was first published in October 2010 continues to be popular I knit 2 of them - one for my daughter and one for me:) I wore mine so much that I need to get to work with sweater stone to make it new looking again! It was designed to be knit in pieces and seamed but Amy Christoffers wrote a handy blog showing you how to convert a seamed sweater to seamless.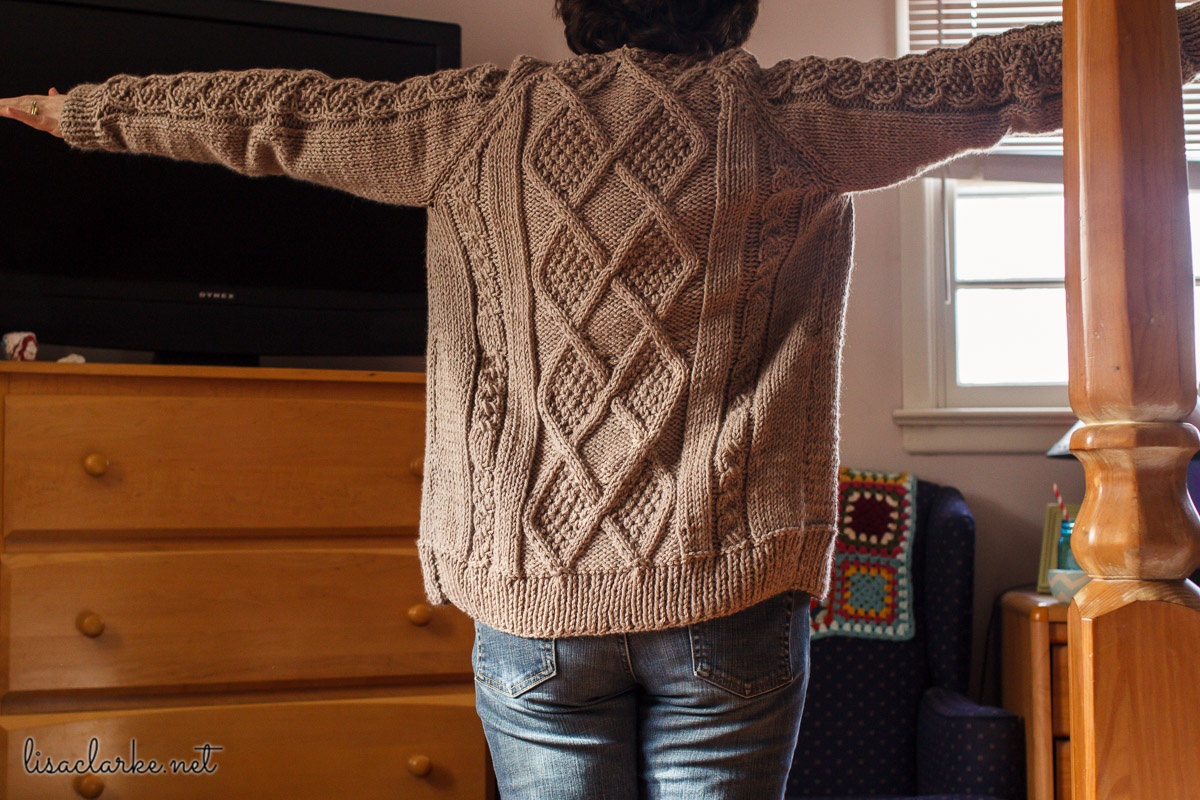 The top photo is my daughter wearing her Aidez and my grandson wearing his matching Bilbo Cardigan.
I hope to see you tomorrow for my Worldwide Knit in Public Day event...If not, Happy Knitting!
Save
Save
Save
Save
Save
Save
Save
Save
Save
Save
Save
Save
Save
Save
Save
Save
Save
Save
Save