Free Pattern Fridays - Almost the End of May; Isabell Kraemer (lilalu), Wei S. Leong (KiwiPurler), and tincanknits
It really is almost the end of May - the last Friday anyways! My finished objects only included two shawls, Umbrel and Ysabel although I have a few wips! I have a third LittleCottonRabbit on the needles, a Hitchhiker shawl, a Bosc Pear shawl and my Autumn's End sweater. It seems that I have joined the ranks of all of you with multiple wips! I used to finish a project before I started another but that has definitely fallen by the wayside.
It is another Friday so I have selected a few free patterns for you...I hope that you enjoy them and that my links to the Ravelry pattern pages for access are not too complicated! I like the access through Ravelry so that you can view the related project notes and details of both the designer and any Raveller whose project I might have favourited.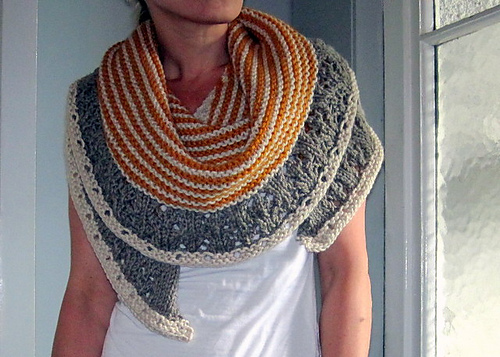 Muh-Muhs by Isabell Kraemer is a a simple, yet effective striped shawl worked in garter stitch from the top down in a bulky weight yarn. Knit it now for next winter!
"do you know those yummy toffees called Sahne Muh-Muhs?
Little cream toffees, hand cut and wrapped in yellow-white
striped paper. While knitting this shawl in these colours I rediscovered my love for these sweet cream candies… hmmmmm ;)
maybe you'd like to try them too?" Isabell's inspiration for her design
I especially love the colours that she used:)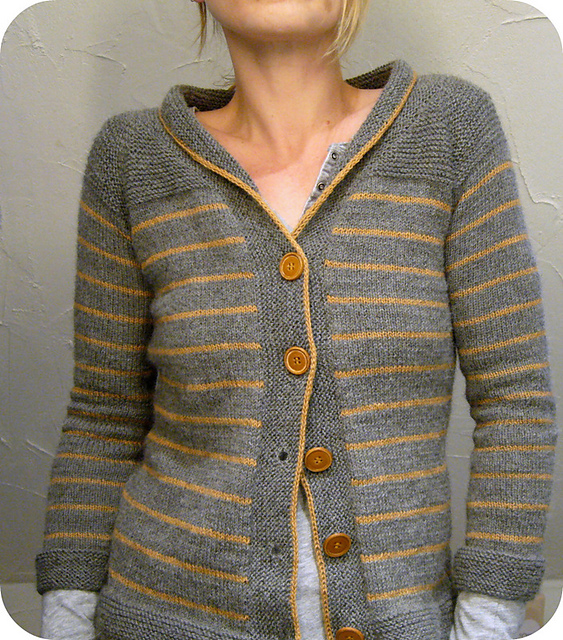 Paulie by Isabell Kraemer is a stripedcardigan with a garter stitch yoke worked seamless from top down in a grandpa cardigan style that I love!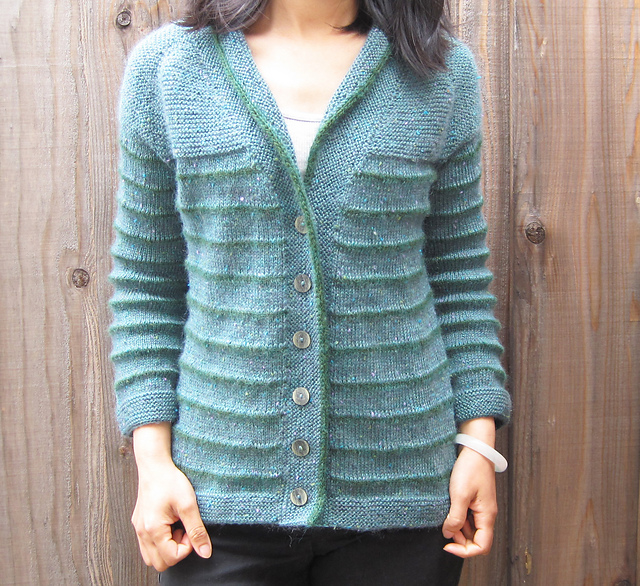 tinylittlestar's Just in time cardi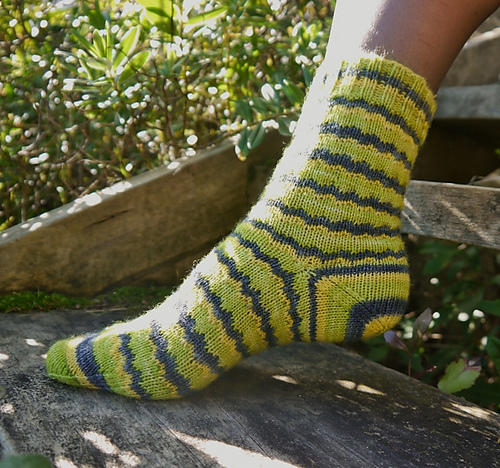 Geek Socks by Wei S. Leong (KiwiPurler)
"I love self-striping yarn as much as the next person, but sometimes just the joy of seeing the next colour coming through is not quite enough to get through knitting in plain stockinette. Of course, I could always knit an allover stitch pattern into my sock, but the idea has never appealed.
An idea came to me one day as I was browsing a stitch dictionary and came across an intriguing colourwork chart: What if I could use the concept and make the stripes work with me to create a colourwork pattern instead? These are the result." - KiwiPurler's description on Ravelry. I love the patterning on these striped socks and I want to knit them with Stray Cat Socks!! Now what colour should I use?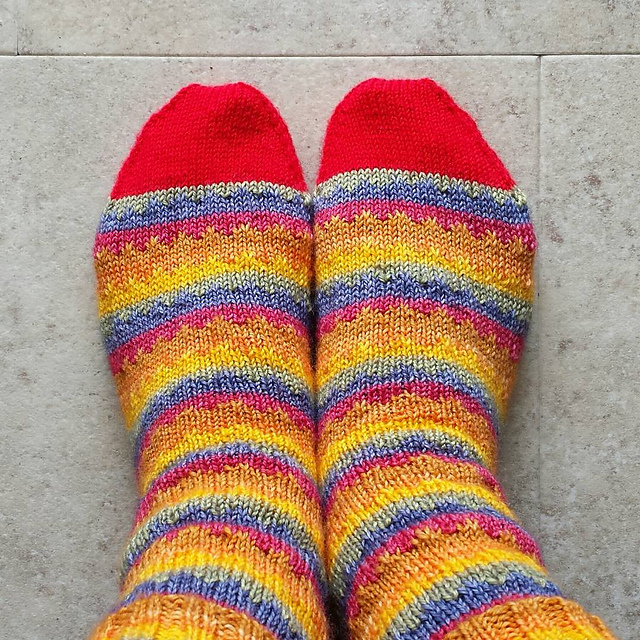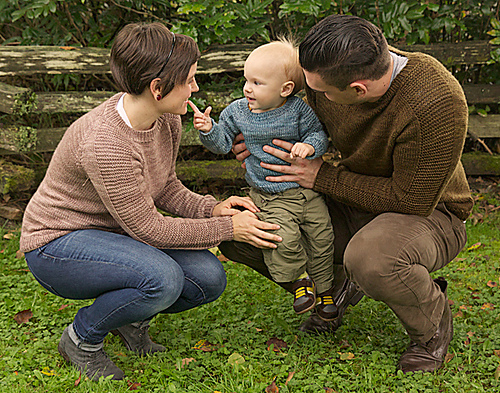 Flax by tincanknits is a pullover knit seamlessly, in the round, from the top down. Starting with the ribbed collar, you progress to work the yoke in rounds, with increases at 4 'raglan' lines. The body and sleeves are separated, and then body and sleeves are knit in the round from underarm to hem and cuffs. It is a great basic first sweater that is perfectly unisex; adorable on little boys, big boys, and the ladies too!
If you go to their blog, tincanknits show how they have hacked this pattern - Hack-Lacy Flax to make it all pink and girly for their little niece, for her birthday. Do it for a women's size and mmm, I think we'll have a winner!
What do you have on your needles? Happy knitting and Happy Friday!
Save
Save
Save
Save
Save