It is January and often is a time for new challenges and goals and especially with the weather we've been having where you just want to hunker down and knit!
Are you planning to learn something new - perhaps colourwork or brioche? Or are you planning to do some serous stashbusting or finish those UFO's (unfinished objects) that are languishing on needles out of sight?
Here are a few free patterns that are great for using up some of your stash!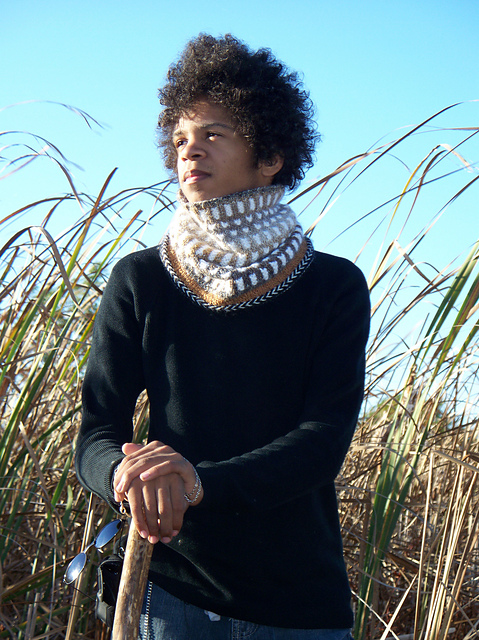 The Inspira Cowl by Graphica is a cowl that is worked in the round on circular needles. Corrugated ribbing is used, where two different coloured yarns are stranded across each round. You knit two plain knit rows, then vary the height of the corrugated ribbing pattern which is shifted or staggered (knit columns become purl columns) for a graphic shifting of colour and texture. The pattern lists any gauge and includes 3 different versions of the cowl.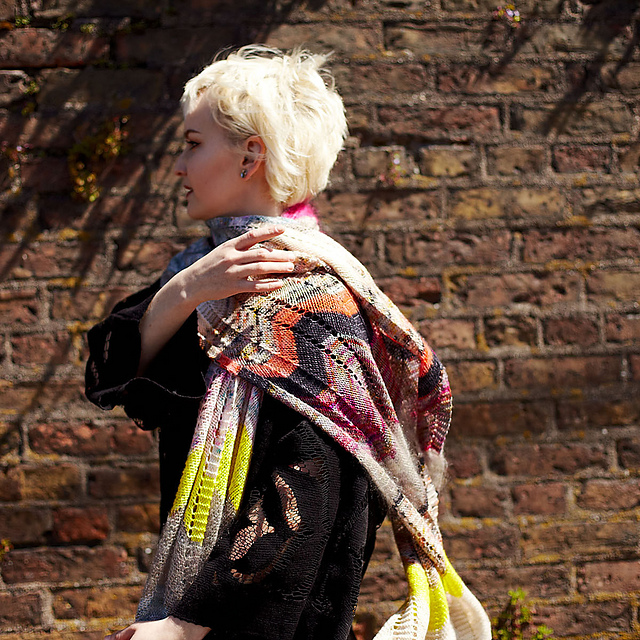 Outline by Beata Jezek the perfect design to use up all of your crazy, colourful yarns, remnants, bits and bobs, leftover yarns, and all of your prized special skeins too. This wrap lets your yarns shine through with its simple construction. It's a very easy, enjoyable knit, with a great knitting rhythm and is easily adaptable, in terms of length, width and colours. For the best results, use yarns that are of similar weight but this should be knit with your fingering / sock yarns and takes about 1094 - 1422 yards (1000 - 1300 m) using 4.00 mm (US 6) needles.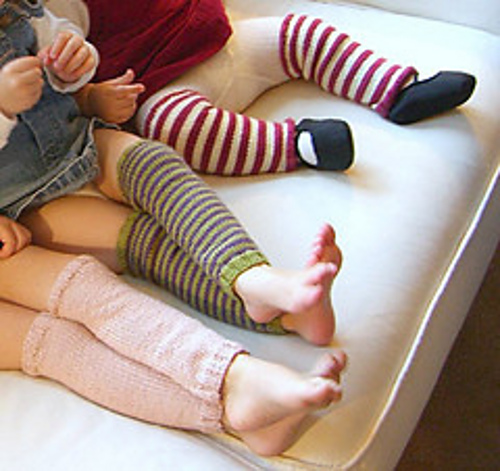 Legwarmies by Alana Dakos are the perfect cool weather accessory for the "little legs" in your life. Alana, and even me when my girls were young, like to dress them in cute little dresses or skirts so these are not only practical but fun and fashionable! The pattern is only one size but they stretch to fit most children from about 3 months to 3 years old. You can knit them to match all your favorite outfits and make great last minute gifts because it only takes a weekend to whip up a pair. Knit them with a sport weight yarn using 3.25 mm (US 3) needles for a gauge of 28 stitches and 36 rows = 4 inches in stockinette stitch.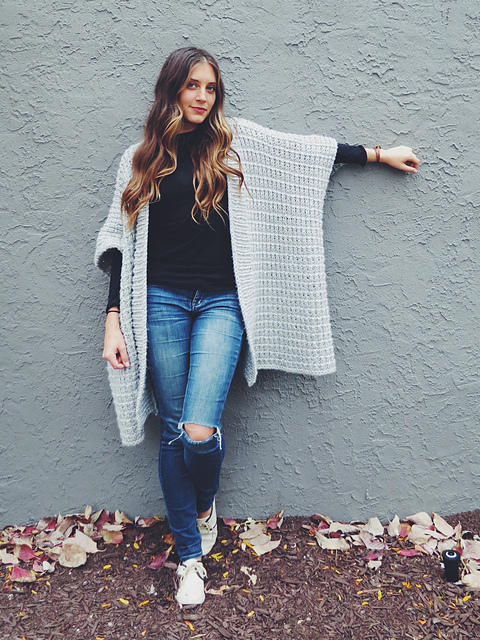 Cloaked in Clouds Poncho by Alexandra Tavel is not a stashbuster but is an easy knit and the bulky yarn makes it work up quickly. Its wide rib collar adds extra warmth to the neck and the thermal stitch makes the entire thing extra warm, cuddly and squishy. Knit it using a bulky yarn using 8.00 mm (US 11) needles for a gauge of 10.5 stitches and 14 rows = 4 inches in stockinette.
WIP's and FO's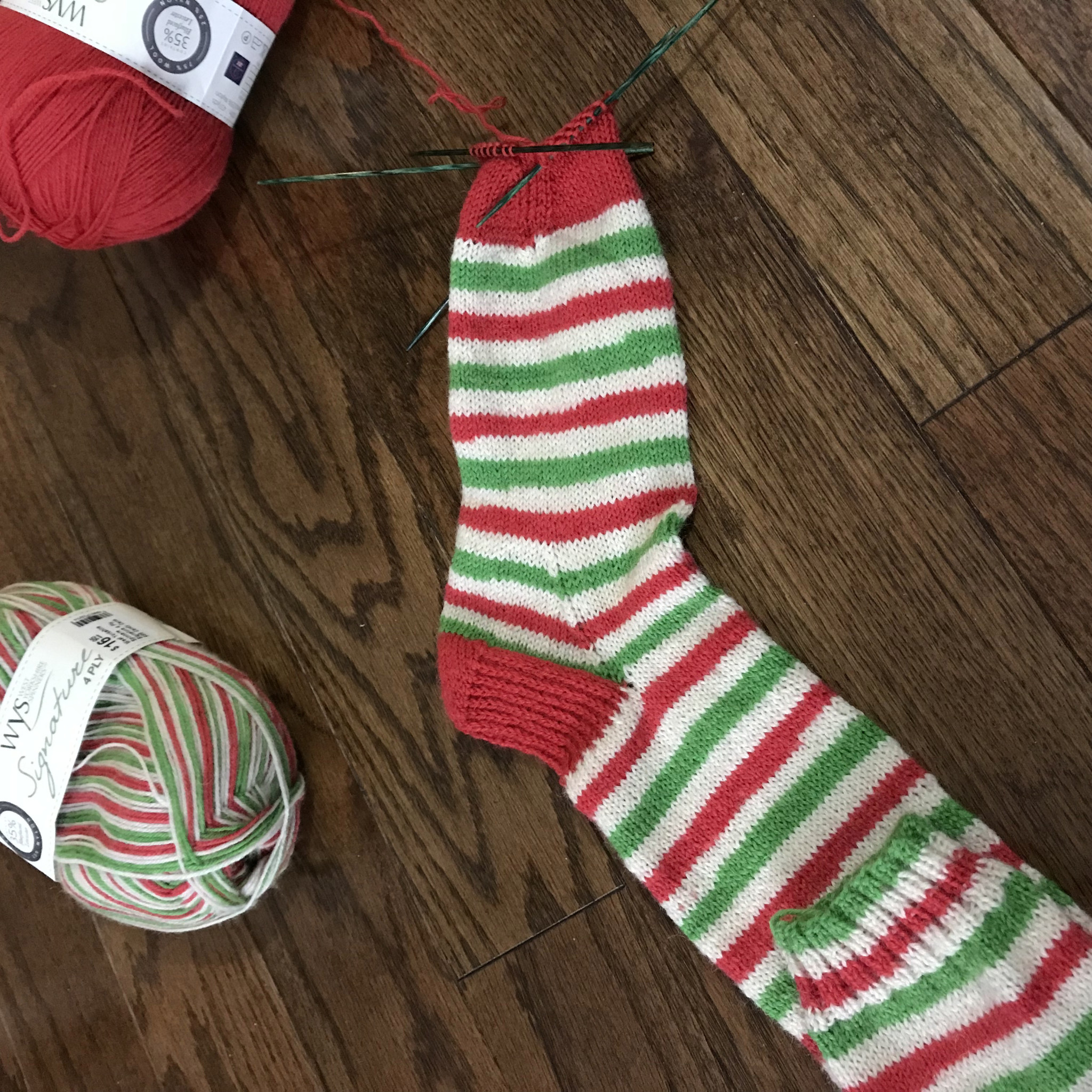 The Candy Cane Socks that I am knitting are completed to where I need to kitchener stitch the toe together, then one more sock to go! The only disappointment is that since I knit these longer than normal so the ribbing is a tad tight on me - argh...but I started these on the train, worked on them while I was away but did not have the contrast colour with me. They will make a wonderful gift for someone with smaller calves than me!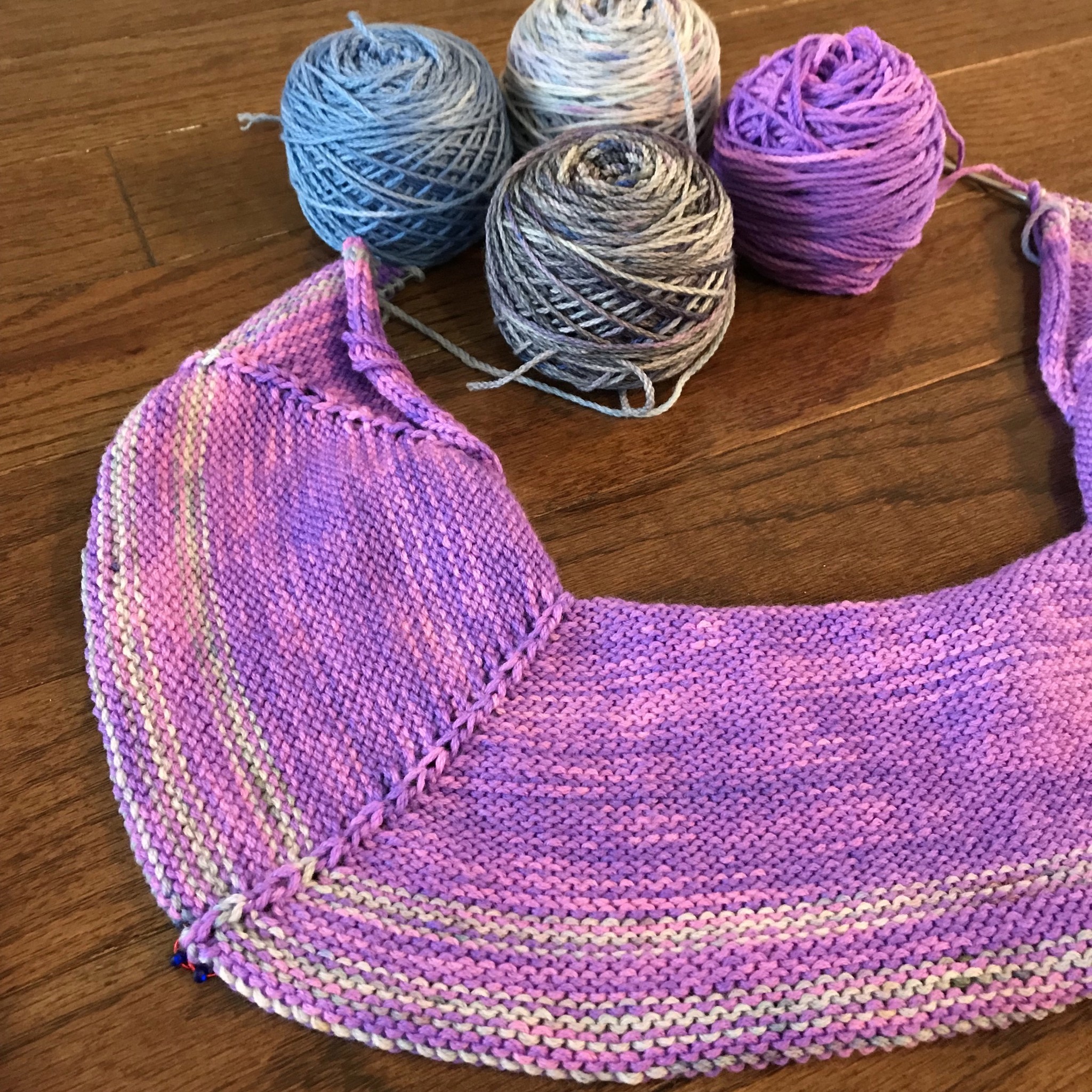 I swatched for my Comfort Fade Cardi by Andrea Mowry last weekend and then wet blocked it. My row gauge using 3.75 mm and 3.5 mm needles was the same but the stitch gauge worked out to be 21 stitches so I cast on my cardigan with 3.5 mm needles. The Koigu Kersti yarn is wonderfully soft and squishy - when I described it's texture to Connie, I called it "boingy"! My WIP has moved along much quicker than I thought it would - I am up to the solid section of Colour B.
The project that I cannot share is finished!! It looks gorgeous and although I complained about working on it because it kept me from working more on my own projects, I am inordinately pleased with how it looks despite how painful a process it was because of the different gauges, stitch counts and row counts. Hopefully, I'll be able to post a few pics in the future!
This week I also purchased a few patterns - do I have too many? Probably but I did even though I still have a few WIPs that have been on the back burner far too long.
KNIT GROUP AND GALLERY
The current Knit-Along is going to be an Any Project Knit-Along! The deadline for this one will be March 31, 2018 so there is a lot of time to get a bigger project such as the Comfort Fade Cardi or a bunch of smaller projects complete to enter in the next draw! You don't have to come to a Knit Afternoon or Knit Night to be included in the draw but you do need to post your finished projects to the Group Finished Objects thread on Ravelry.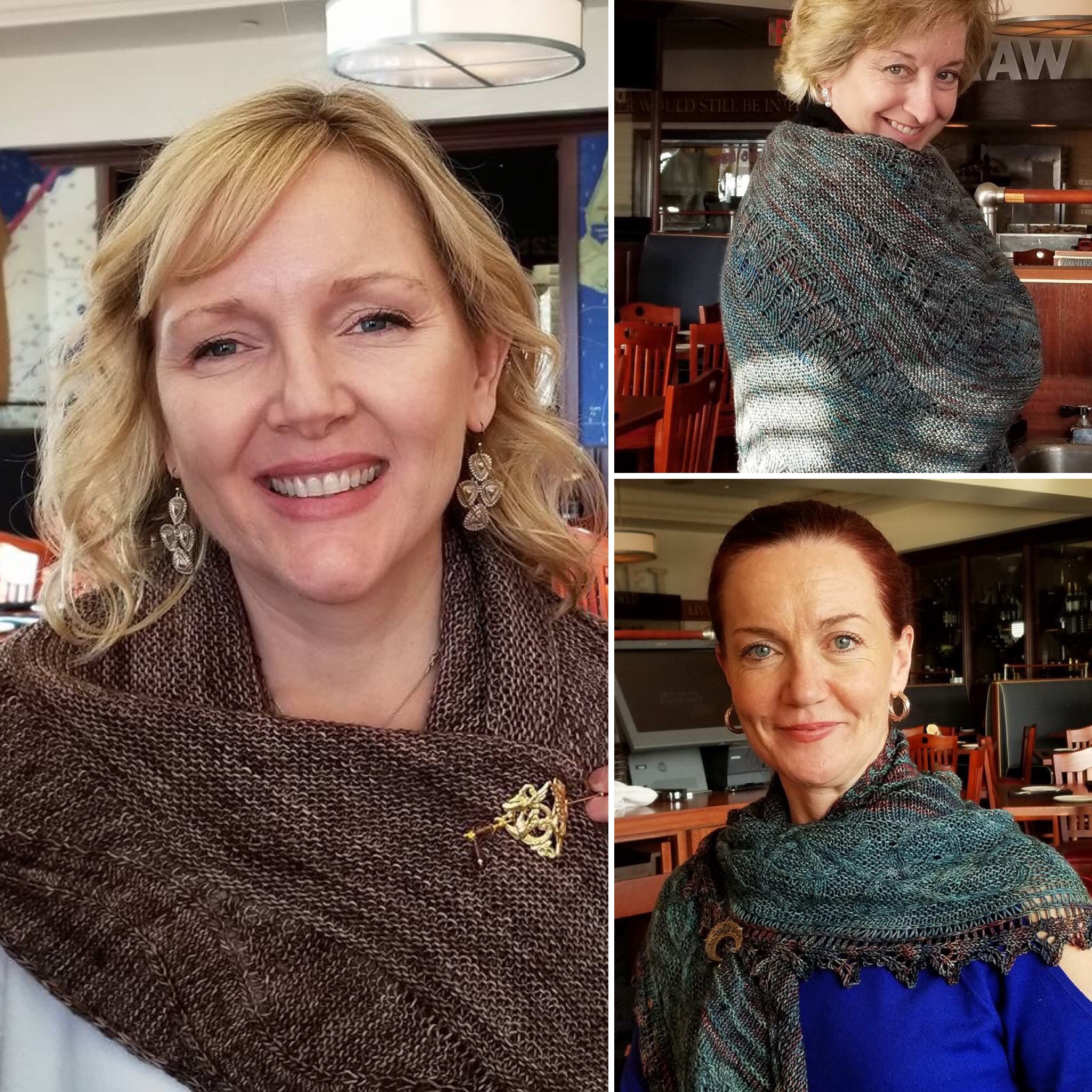 I have posted these finished shawls by Cecilia before but this time they are shown on their recipients!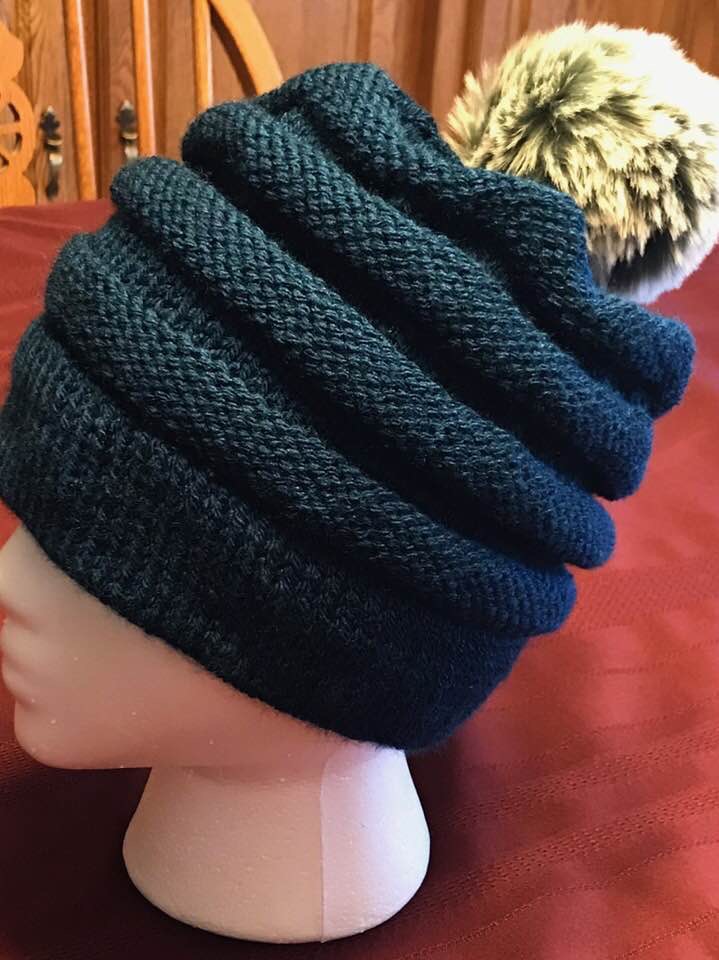 Angela's combined Wurm hat and Copy Cat C.C. Beanie.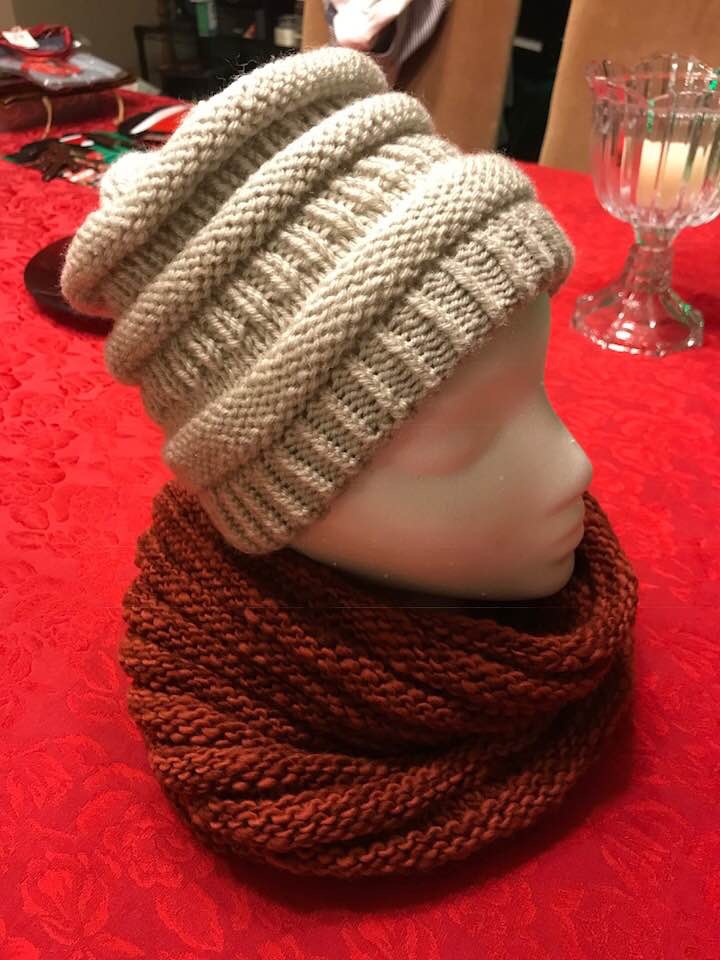 Angela's Copy Cat C.C. Beanie and cowl based on the Wurm Hat.
CLASSES AND WORKSHOPS
Our list of classes and workshops is up on the website! Take a look to see if there is anything you are interested in. There is a Basic Socks Class, a First Cardigan Class, a Beginner Knitting Class, a Beginner Knit Hat Class and any one who saw the rabbits that I had for a short time in the shop before they went to their forever homes with my grandbabies will recognize the Girl Lamb and Boy Ram as a pattern by Julie Williams of Little Cotton Rabbits. This Class will introduce you to colourwork, increasing, decreasing, and grafting to name a few although it is recommended that you be an advanced beginner to intermediate knitter to be able to keep up. I have also included a couple of Workshops.
More classes will be posted soon including a colourwork class and brioche class.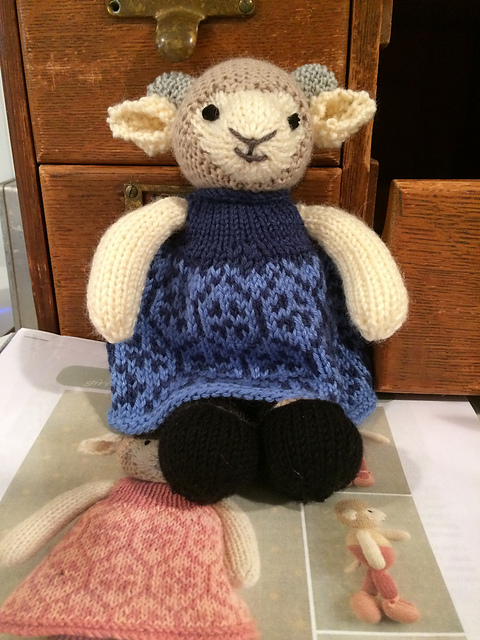 Kathy Egypt's Are Ewe Ellie?
SHOP NEWS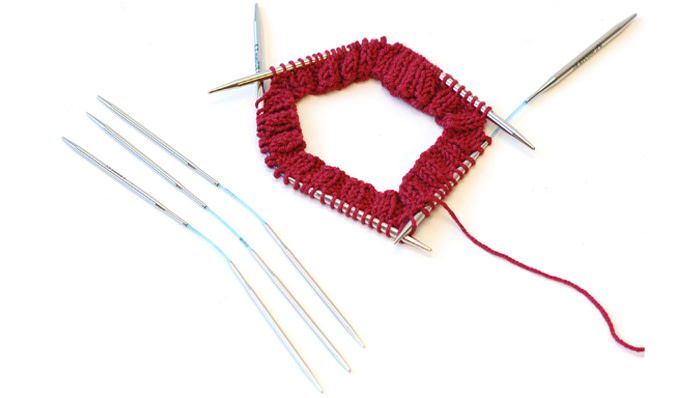 addi Flexiflips have been re-stocked. Clover Pom Pom Makers are now in stock, both the Large and Extra Large sizes and Pompoms from Rico have been re-stocked.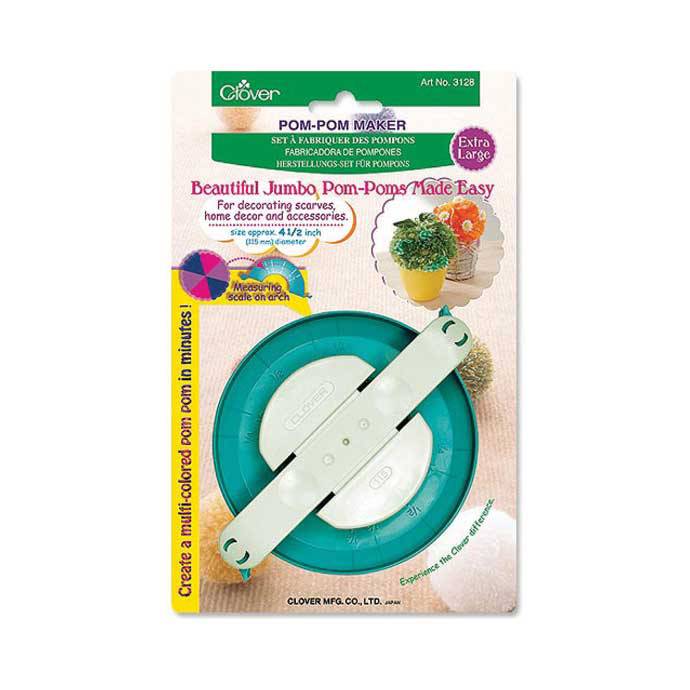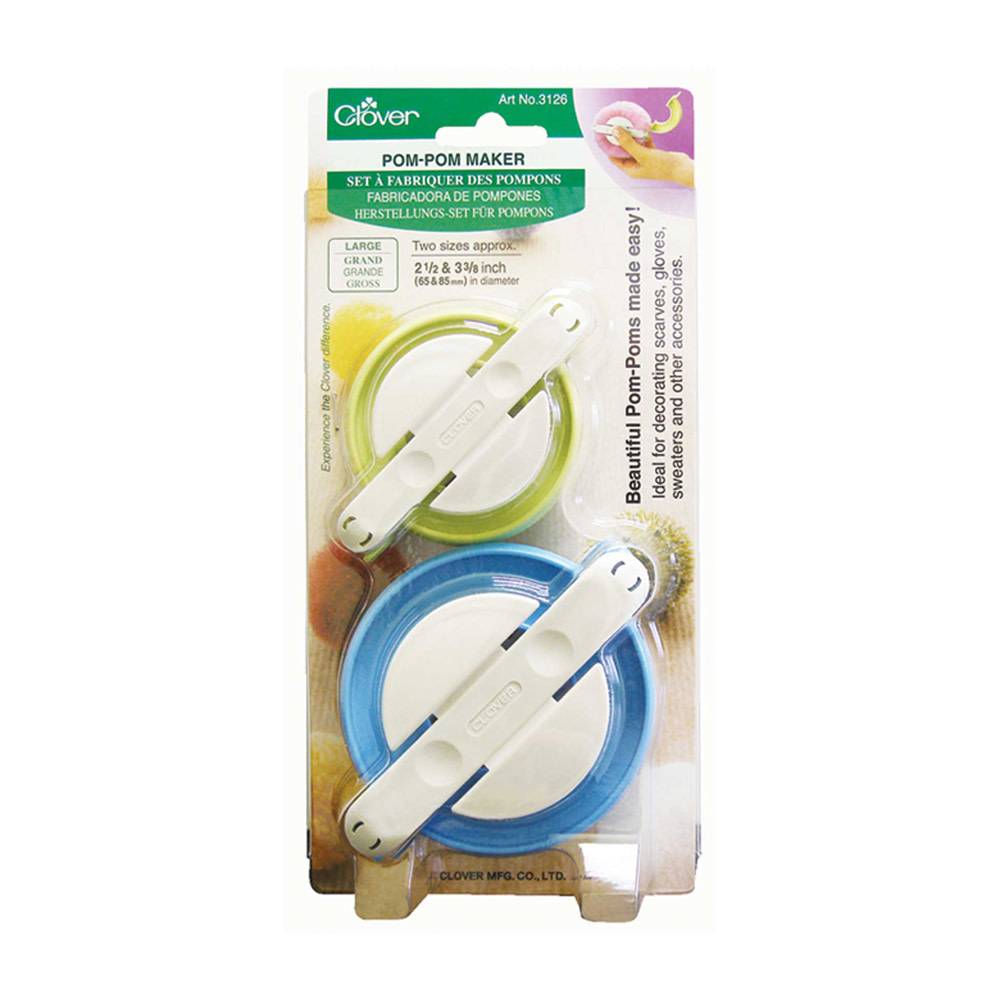 Happy Friday, Happy Knitting, Crocheting and Crafting!