Although the busyness of the holiday season is behind us and we have a brand New Year ahead of us, I'm not quite ready to move on quite yet!
Those wonderful family moments with our loved ones are ones I like to hang on to as tight as I can especially since distance makes it hard to see them as often as you'd like! This year, like last year was hosted by my son and daughter-in-law because their house is now the only one large enough to hold the growing families and their proximity to my mother's house for more bedrooms! This year we had 24 of us, 2 cats and a dog...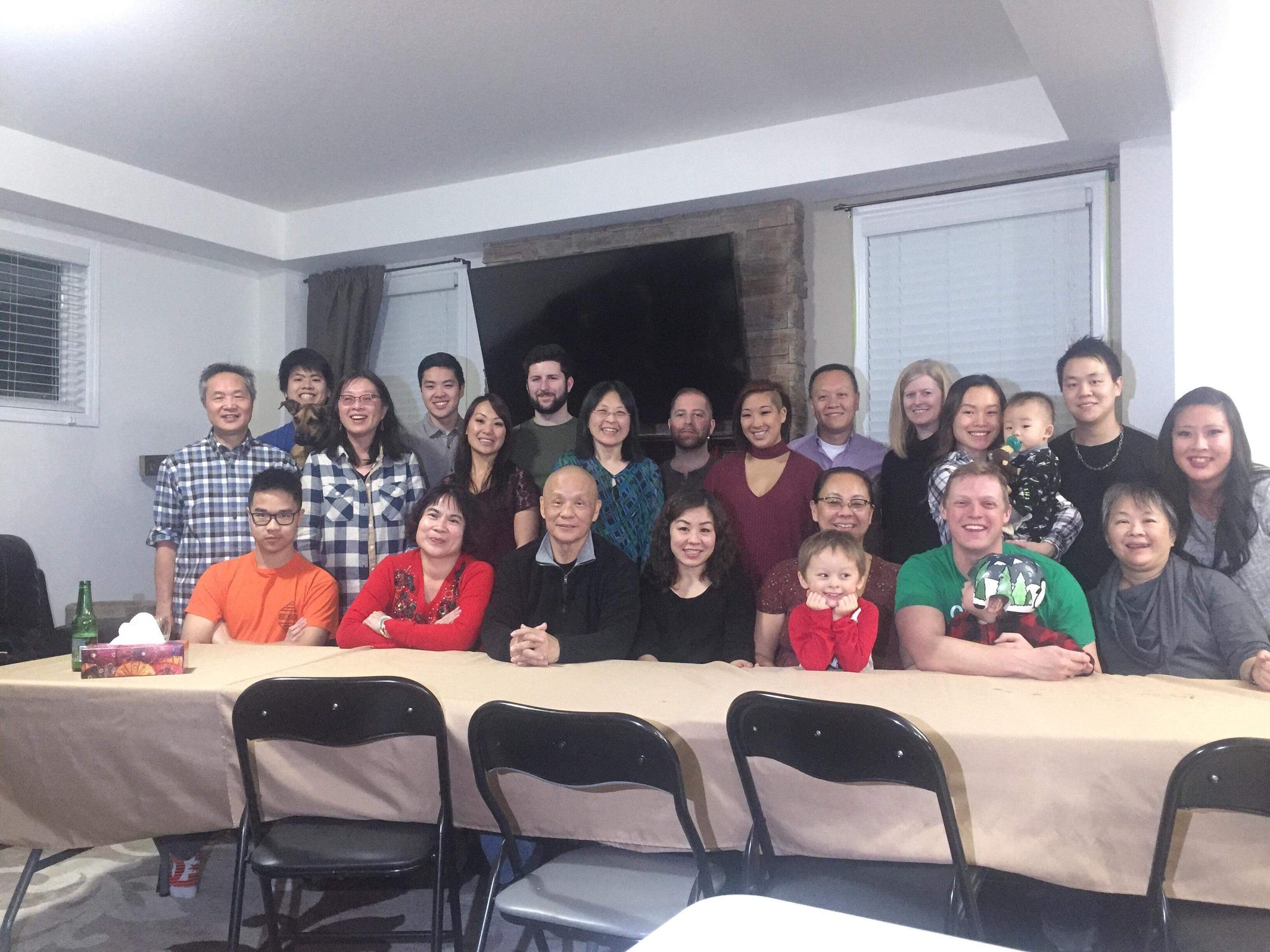 My daughter from out west and my nieces (one from from Los Angeles) had fun playing with my grandsons! One of Griffin's gifts was the game Pie Face so we all got a taste of whipped cream in the face:)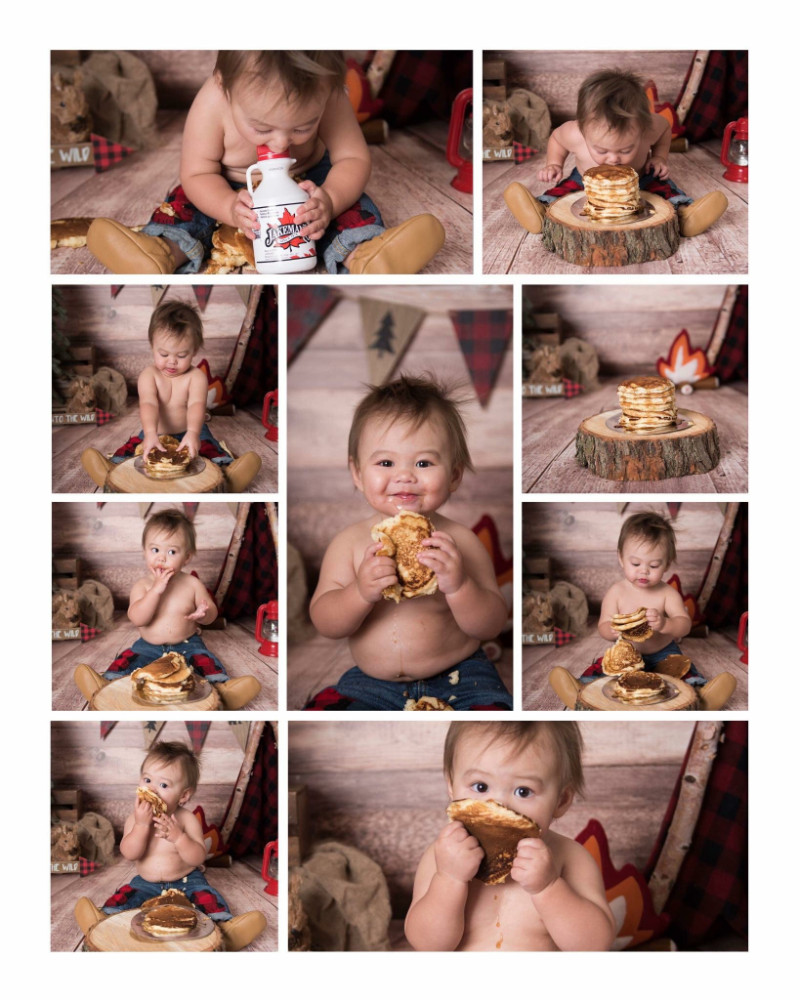 Cuteness overload photo grouping of my grandson's photo shoot for his first birthday.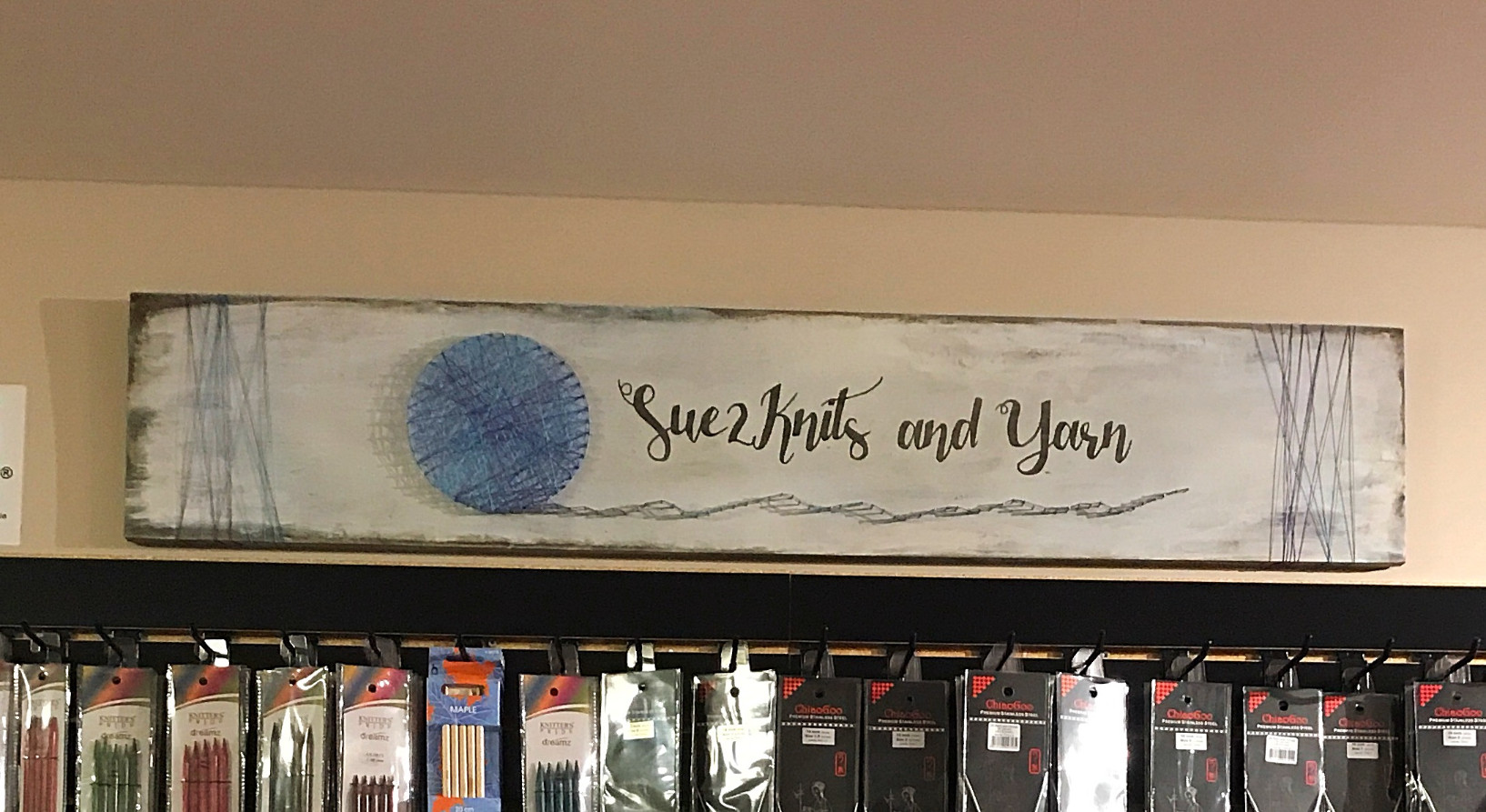 The gift I received from my daughter Alexis is the awesome new sign I have put on the wall behind the cash register! She has been busy signs for her neighbors too - unbelievably cool! She had tools on her Christmas wish list this year:)
FREE PATTERNS
With the super cold temperatures that winter has blasted on all of us, there is no shortage to hat patterns! We need to keep our heads warm as well as the heads of our loved ones!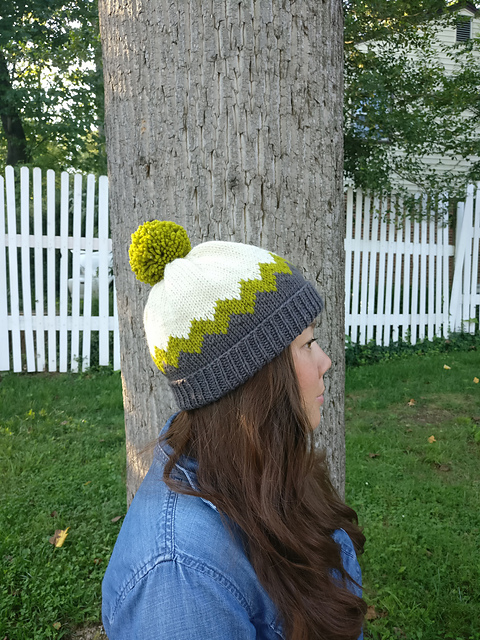 The Branta Hat by Kimi Anderson is a quick beanie knit in worsted weight. The hat is a warm, squishy beanie that will keep you warm through the chillier months. Kimi includes some tips for working the colorwork section and is simple enough for first timers. For the chevron pattern - take your time. Make sure that the stitches you are stranding behind are spread out over the needle (not bunched up all together) so that you don't pull too tight and create a scrunched fabric. Her tip making the hat larger or smaller, is to add or subtract 6 stitches from the overall stitch count and follow the pattern as normal.
The Branta Hat requires 160 - 195 yards (146 - 178 m) of worsted weight yarn or MC 72-78 yds; CC1 12-14 yds; CC2 76-82 yds; 3" pompom 24 yds. The gauge is 4.5 stitches = 1 inch in stockinette using 4.0 mm (US 6) and 4.5 mm (US 7) needles. Knit it in SweetGeorgia Superwash Worsted, Cascade 220 Heathers or Cascade 220 Superwash.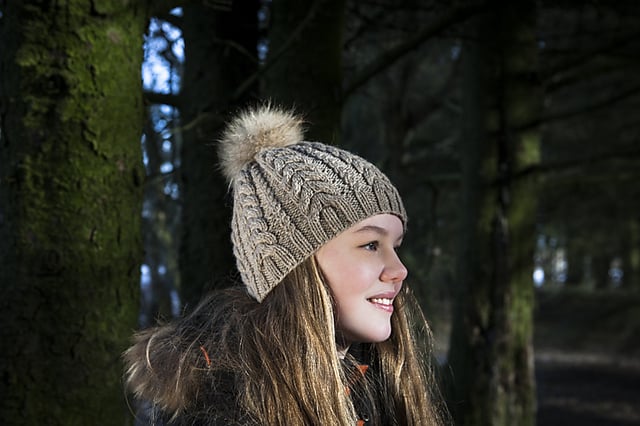 The Cable Hat by Dora Stephensen is another warm and cozy hat knit using worsted weight yarn. The pattern is charted and incorporates cables that are fun and easy. A faux fur pompom or matching yarn pompom finishes the look beautifully. The hat requires 150 - 200 yards (137 - 183 m) of worsted weight yarn. The gauge is 20 stitches and 24 rows = 4 inches in stockinette using 3.5 mm (US 4) and 4.5 mm (US 7) needles.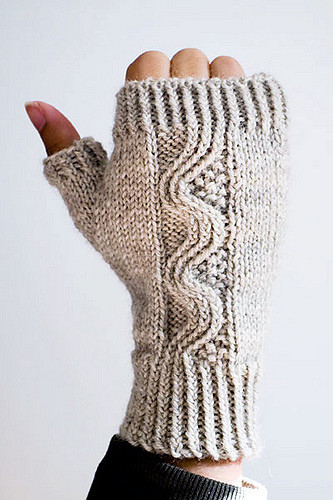 Nalu Mitts by Leila Raabe is a fingerless mitt pattern showcasing a traveling twisted-stitch wave flanked by reverse stockinette and seed stitch. The cable instructions are charted and Leila recommends using the "cable without a cable needle" method for quicker results. The pattern calls for 109 - 164 yards (100 - 150 m) of DK weight yarn and 3.25 mm (US 3) needles for a gauge of 23 stitches and 36 rows = 4 inches
in stockinette stitch in the round. These would look fabulous knit with Rowan Felted Tweed DK, Cascade 220 Sport or Malabrigo Arroyo.
WIP's and FO's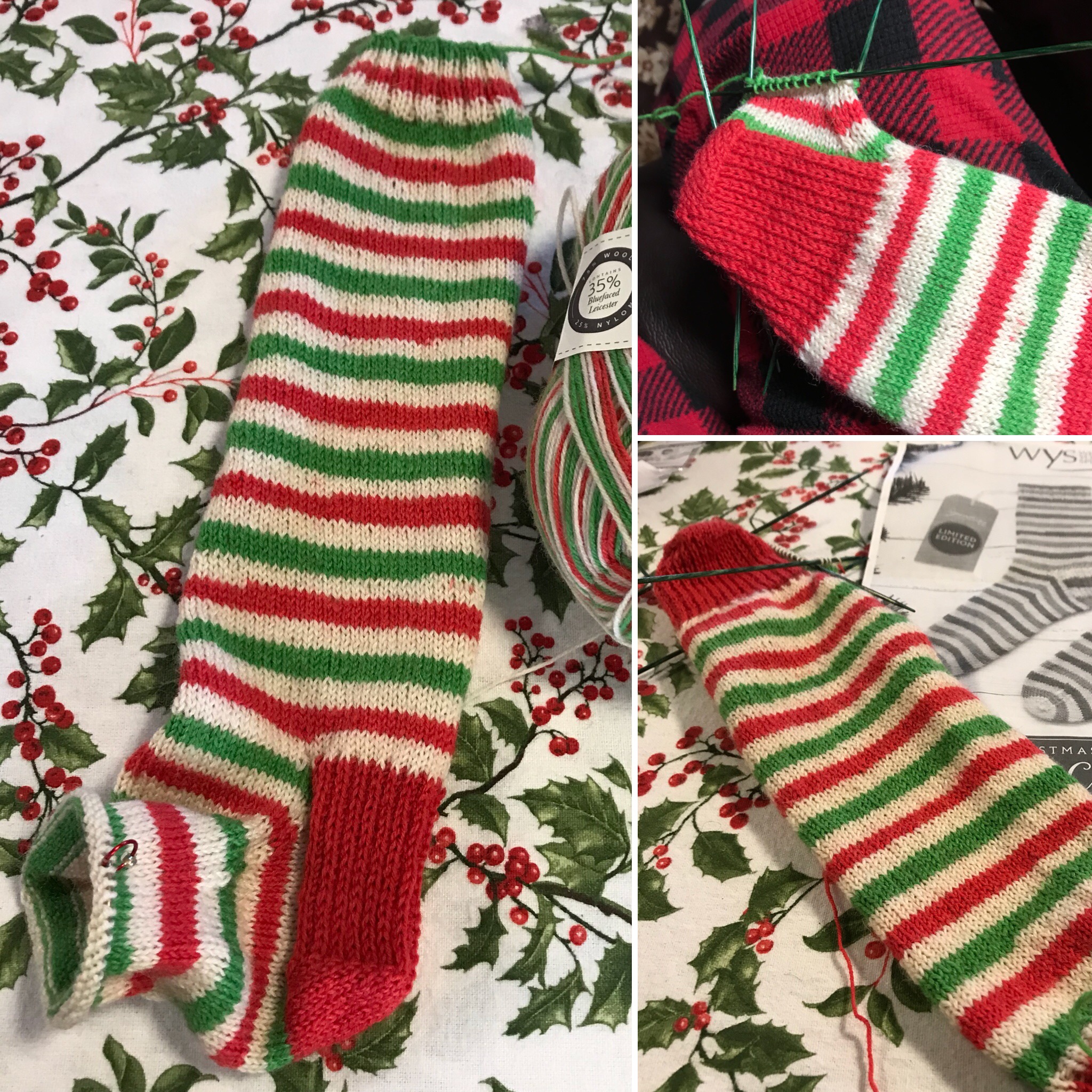 The Candy Cane Socks by Winwick Mum that I cast on when I received the Christmas sock yarn on the Thursday before Christmas, I frogged and cast back on using my 8" addi circular needles. Originally, I cast on using the new 2.50 mm addi FlexiFlip needles but since I normally knit my socks on 2.0 mm needles I decided to wait until I get another shipment of FlexiFlips in before I try them again. I am enjoying how these are turning out but I did have to do some modifying to get the striping to work out on the rows after knitting the heel flap in a contrast colour.
The other project that I can't share is finally getting to the final stretch! I am working a 4 stitch i-cord bind off but there are 850 stitches so it will take a couple more days.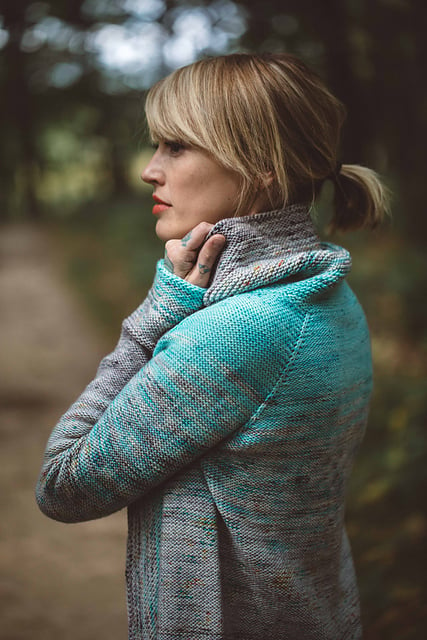 I am going to knit the Comfort Fade Cardi by Anrea Mowry next with a few of my Knit Group! I have decided on the Comfort Fade Cardi Kit that I will use - the Purple Pack!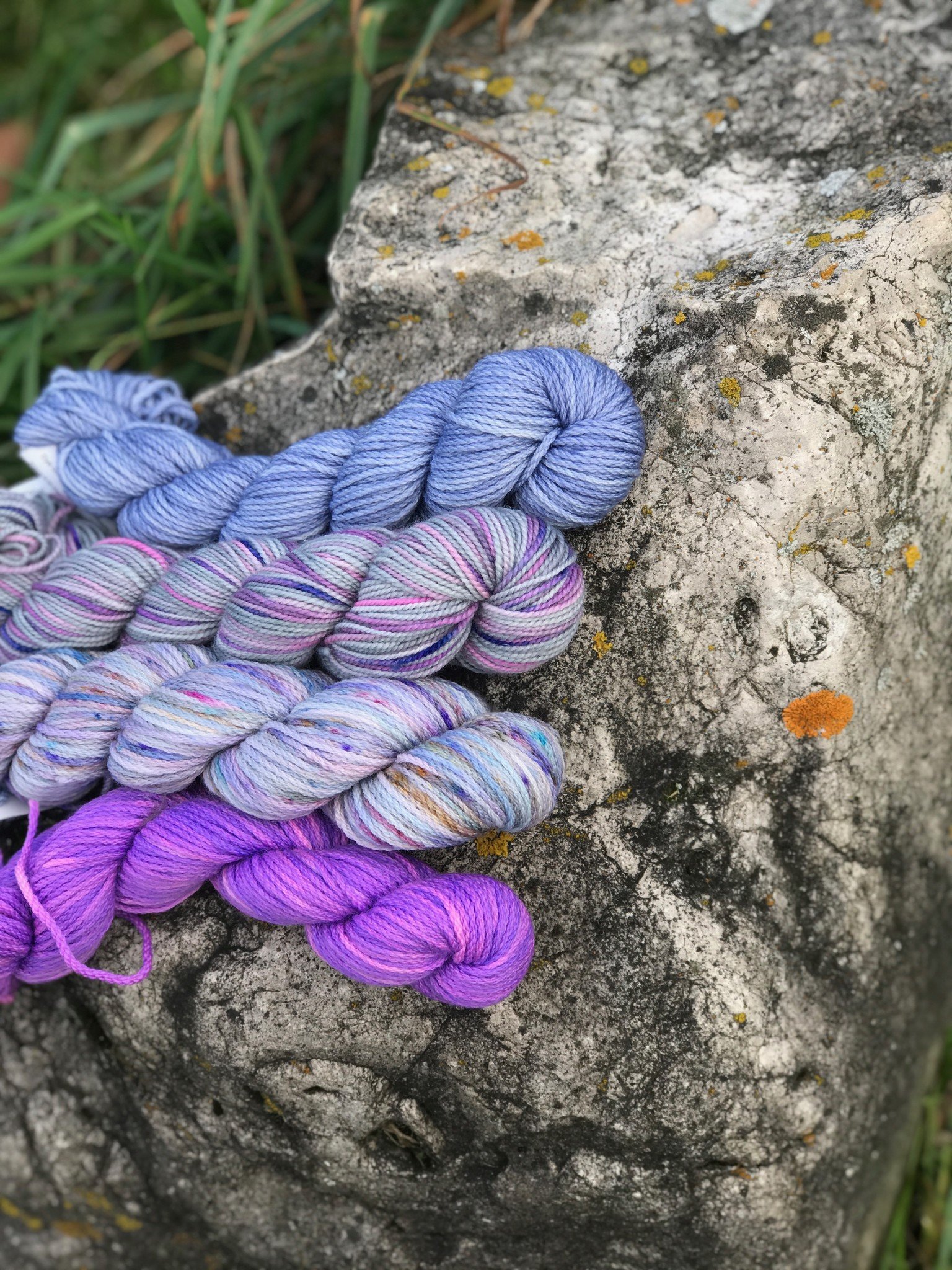 KNIT GROUP AND GALLERY
The current Knit-Along is going to be an Any Project Knit-Along! The deadline for this one will be March 31, 2018 so there is a lot of time to get a bigger project such as the Comfort Fade Cardi or a bunch of smaller projects complete to enter in the next draw! You don't have to come to a Knit Afternoon or Knit Night to be included in the draw but you do need to post your finished projects to the Group Finished Objects thread on Ravelry.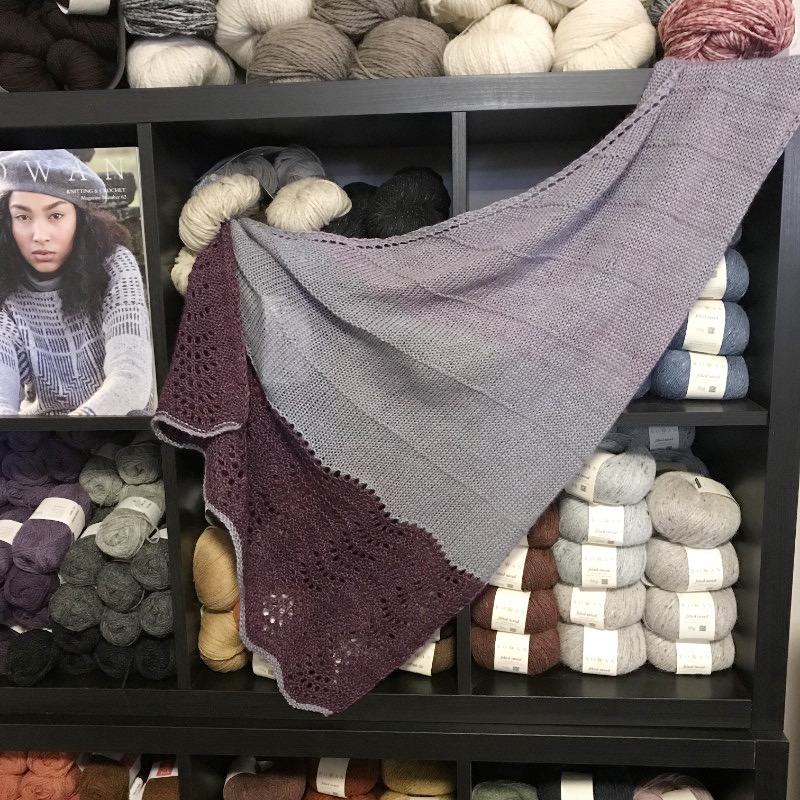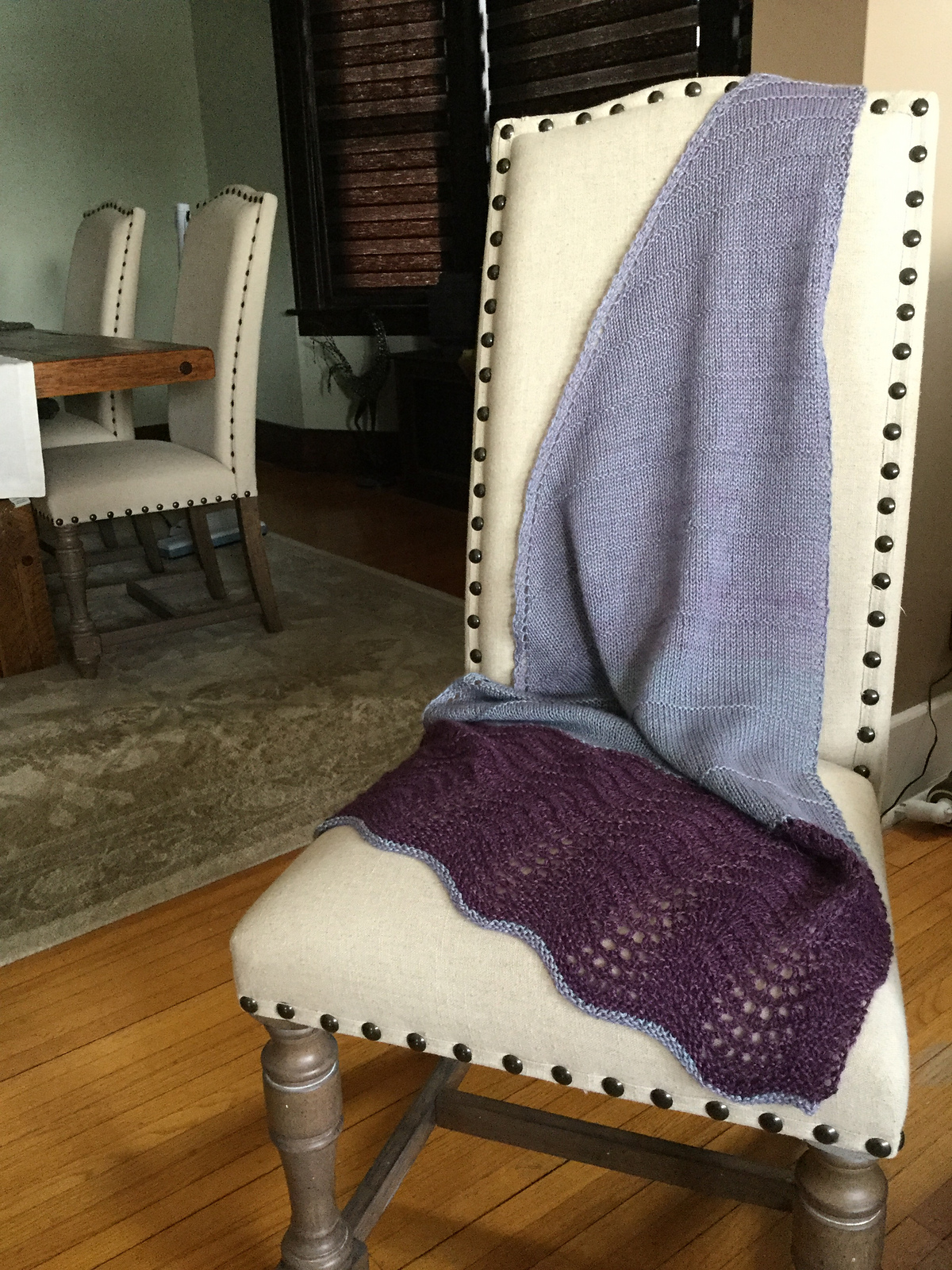 Nicole knit the Project Peace 2017 pattern by Christina Campbell. It turned out so soft and drapey in the yarn she chose - The Fibre Company's Road to China Light.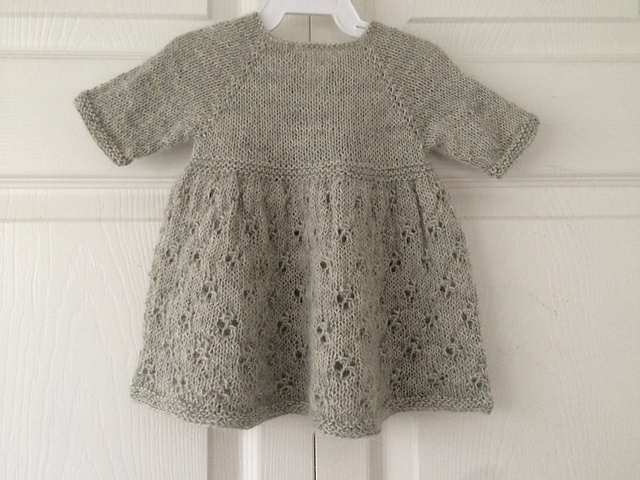 We have missed Lise who has been away visiting her daughter who has given birth to a baby girl! She has knit an array of oh-so-cute cardis and dresses like the one above!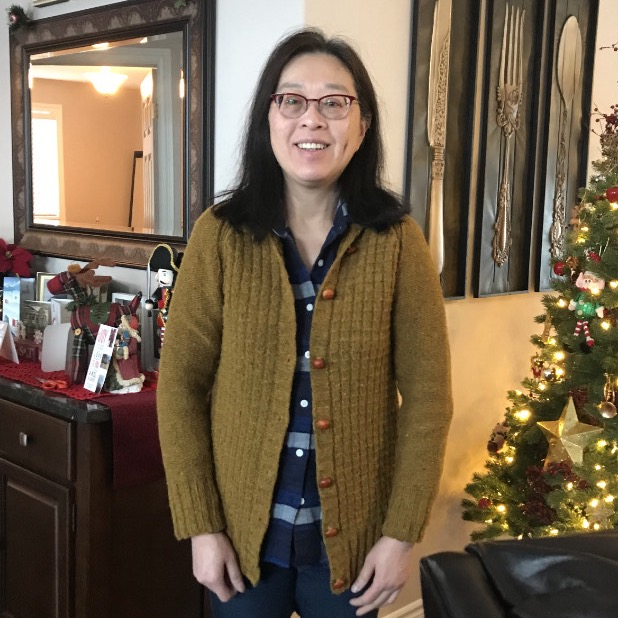 My sister Mary's Tinder by Jared Flood.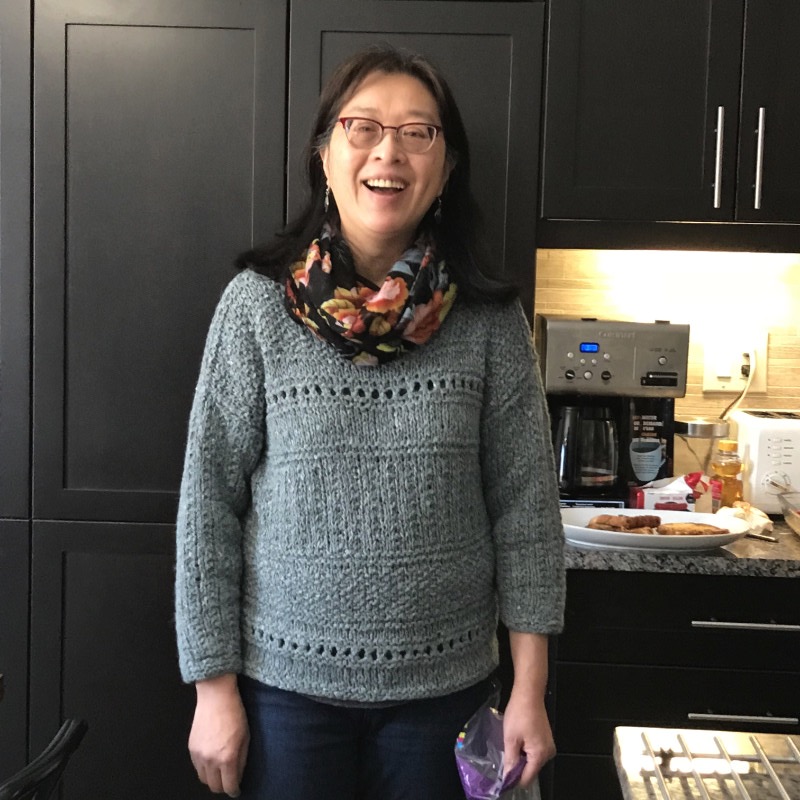 A pullover my knit from a kit earlier this year. She swatched and cast on the Oraefi by G. Dagbjört Guðmundsdóttir like mine! I have 2 more kits in stock and more arriving next week!
CLASSES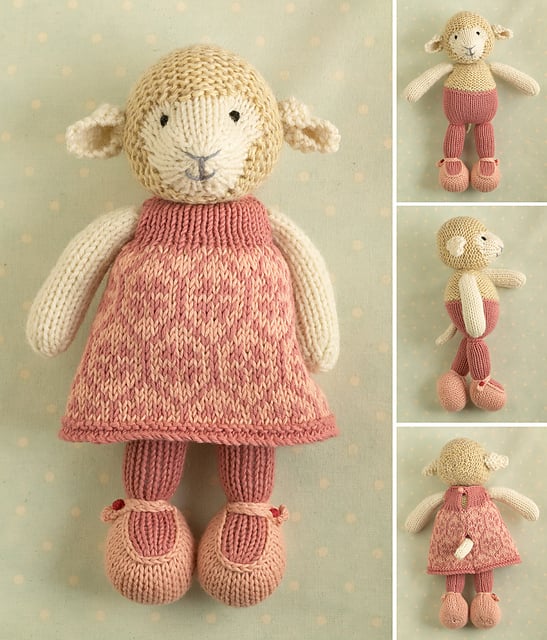 Our list of upcoming classes is up on the website! Take a look to see if there is anything you are interested in. There is a Basic Socks Class, a First Cardigan Class, a Beginner Knitting Class, a Beginner Knit Hat Class and any one who saw the rabbits that I had for a short time in the shop before they went to their forever homes with my grandbabies will recognize the Lamb and Ram by Julie Williams of Little Cotton Rabbits. This Class will introduce you to colourwork, increasing, decreasing, and grafting to name a few although it is recommended that you be an advanced beginner to intermediate knitter to be able to keep up. I have also included a couple of Workshops.
More classes will be posted soon including a colourwork class and brioche class.
Happy Friday, Happy Knitting, Crocheting and Crafting!