I was surprised to find that Malabrigo had tweeted the sweater I designed and knit my sister!
WIP's and FO's
The Chunky Garter Stitch Pullover I knit in 2015 at my sister's request so it is actually an old finished object but earlier this week when I checked Twitter which I rarely check - there it was! A tweet by Malabrigo with my project photo and the link to my project notes! I thought this was pretty cool so I have added the link to my "Free Pattern" to Ravelry!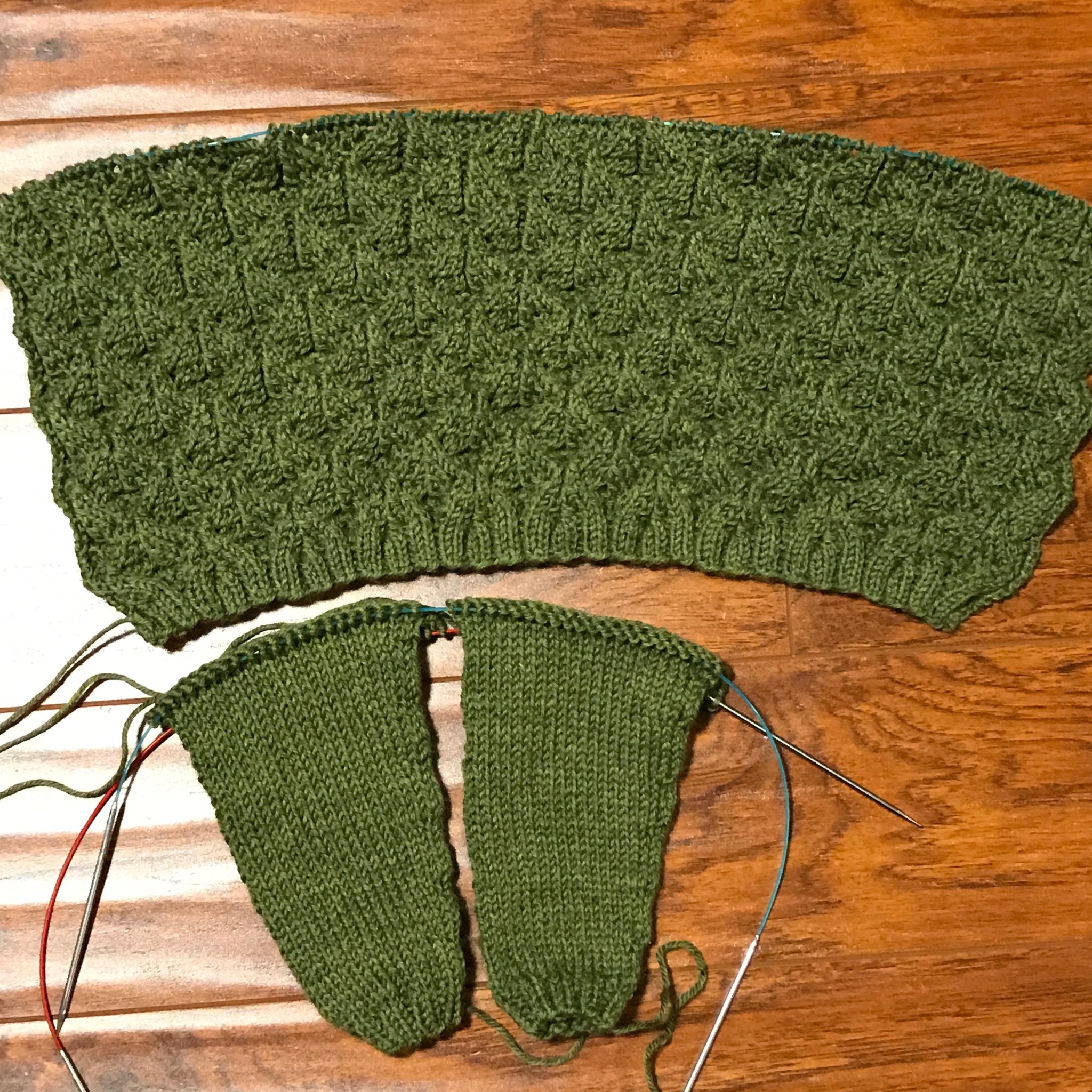 The Faunajakke is still on my needles - it is definitely not a quick baby knit because of the allover pattern! I have the body complete to the underarms and the sleeves that I am knitting 2-at-a-time are almost done up the underarms.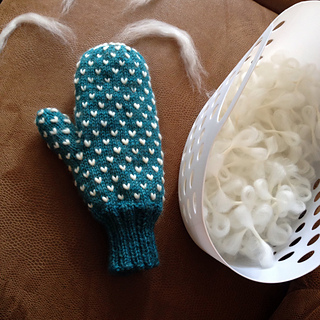 I started a pair of Easy Mittens with Thrums by Debi Wilbur so that I will have a sample of the new kits that I have put together for the shop. "It is a mitten pattern that has thrums added for extra warmth for those cold, cold winter days. The wooly thrums are soft and cushy inside the mitten and make your hands, oh, so happy!"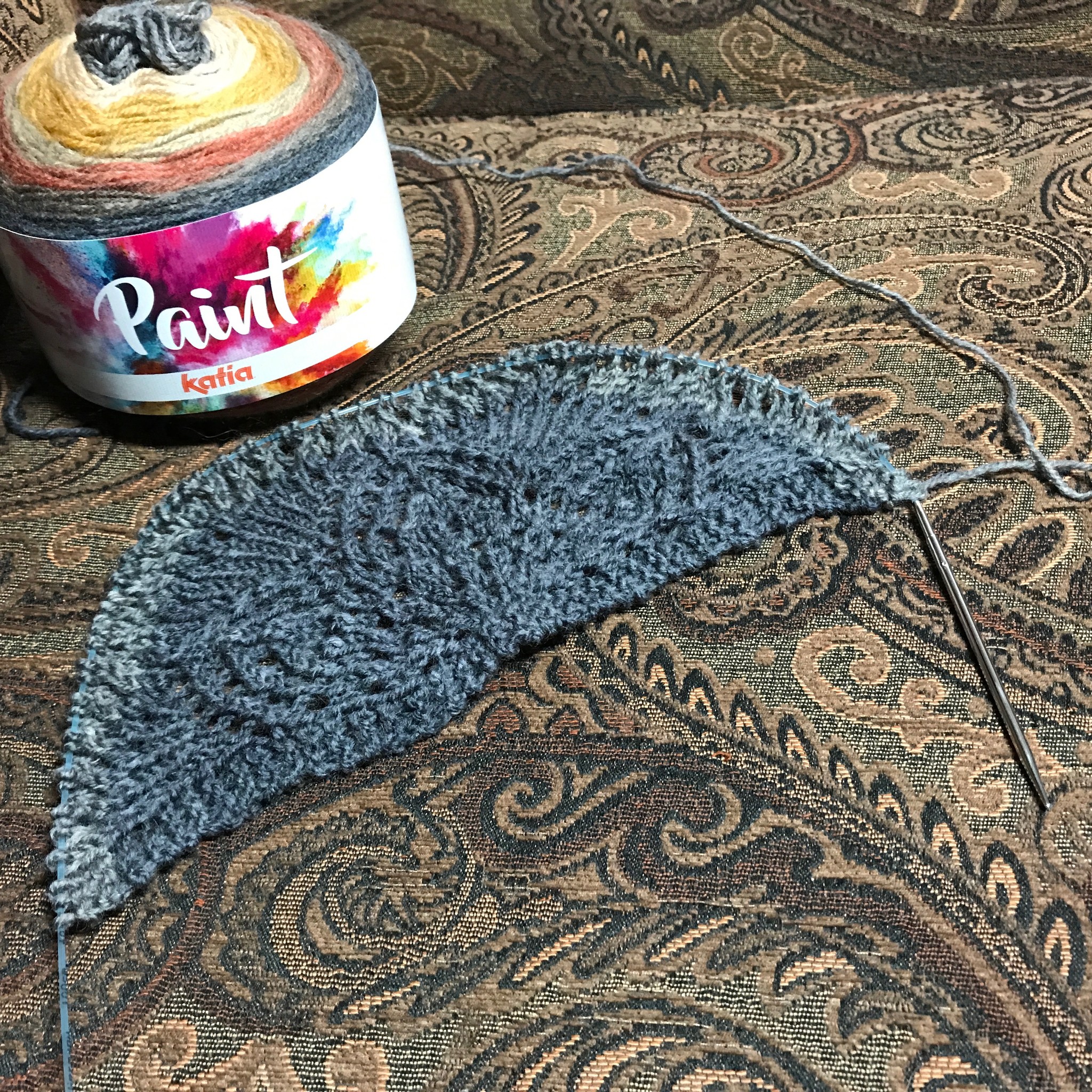 I couldn't resist casting on Wavedeck by ColleenVR - one of the shawls I featured in last week's blog! I decided to use Katia Paint one of the new yarns in the shop.
FREE PATTERNS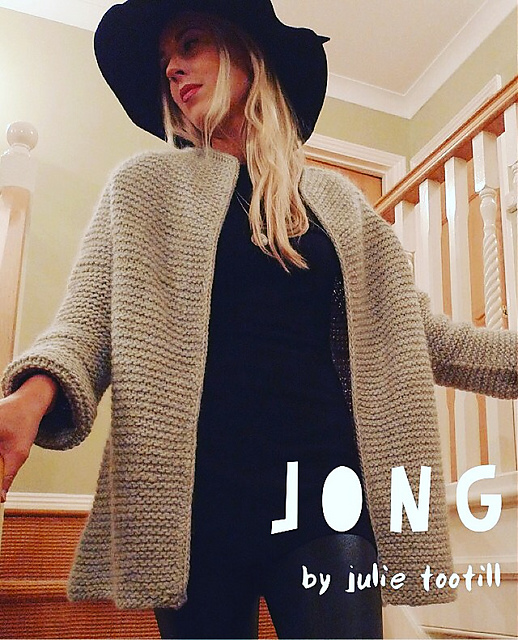 Jong by Julie Tootill is a bulky garter stitch jacket with minimal detail and maximum style! It is knit top-down flat with faux seams with a simple design that looks as good dressed up or dressed down and has the added advantage of being a quick knit.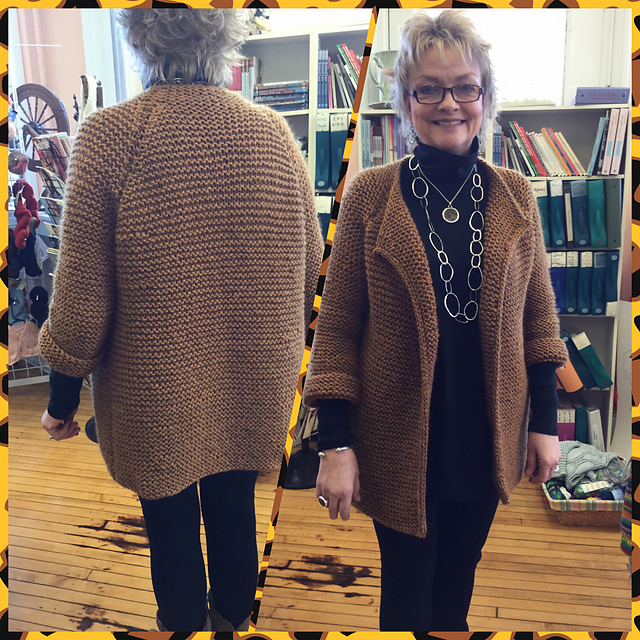 I love Devaknits Jong - especially the longer length!
Another design by Julie Tootill is Beetroot Salad, a classic box style which includes a lace panel worked across the center back and a v-neck. The modern loose-fit style is knitted without any body shaping, plenty of positive ease and 3/4 length sleeves.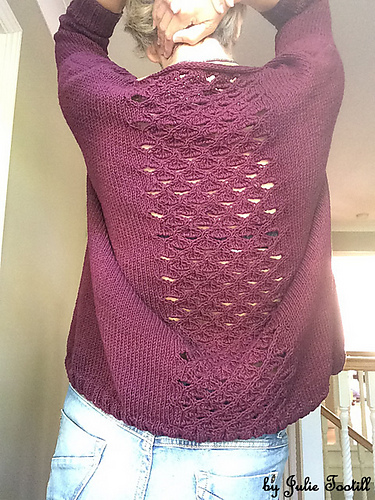 juliecloseknit's Beetroot Salad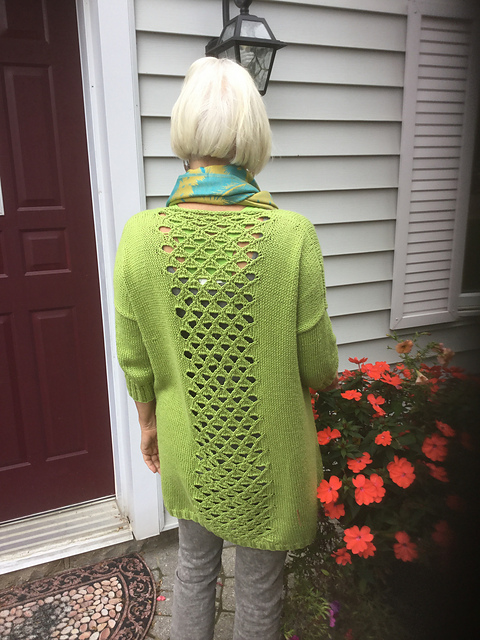 knit2read's Beetroot Salad is knit in a lovely fresh apple green.
GALLERY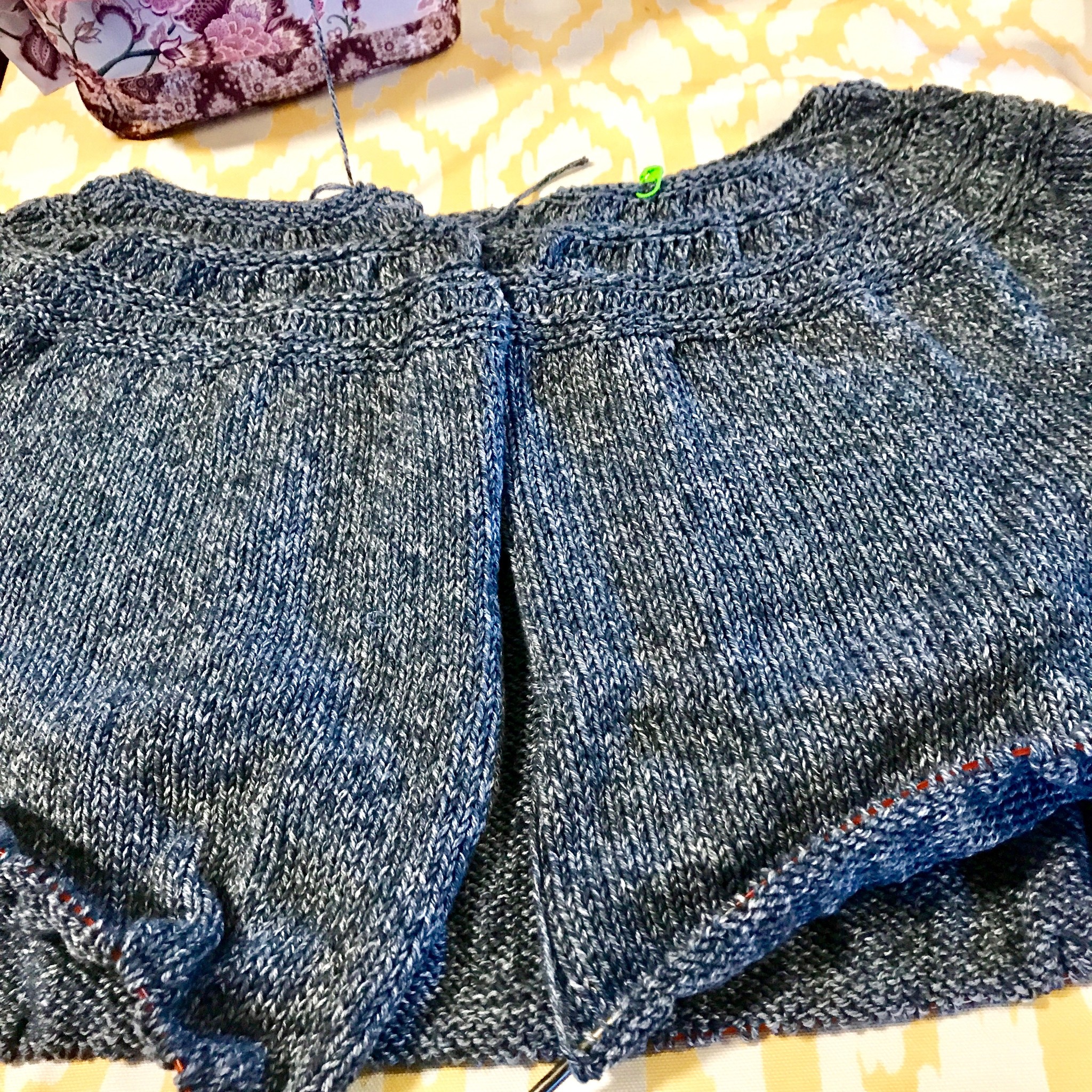 Nina's Tea Leaves Cardigan that she is knitting using Debbie Bliss Cotton Denim.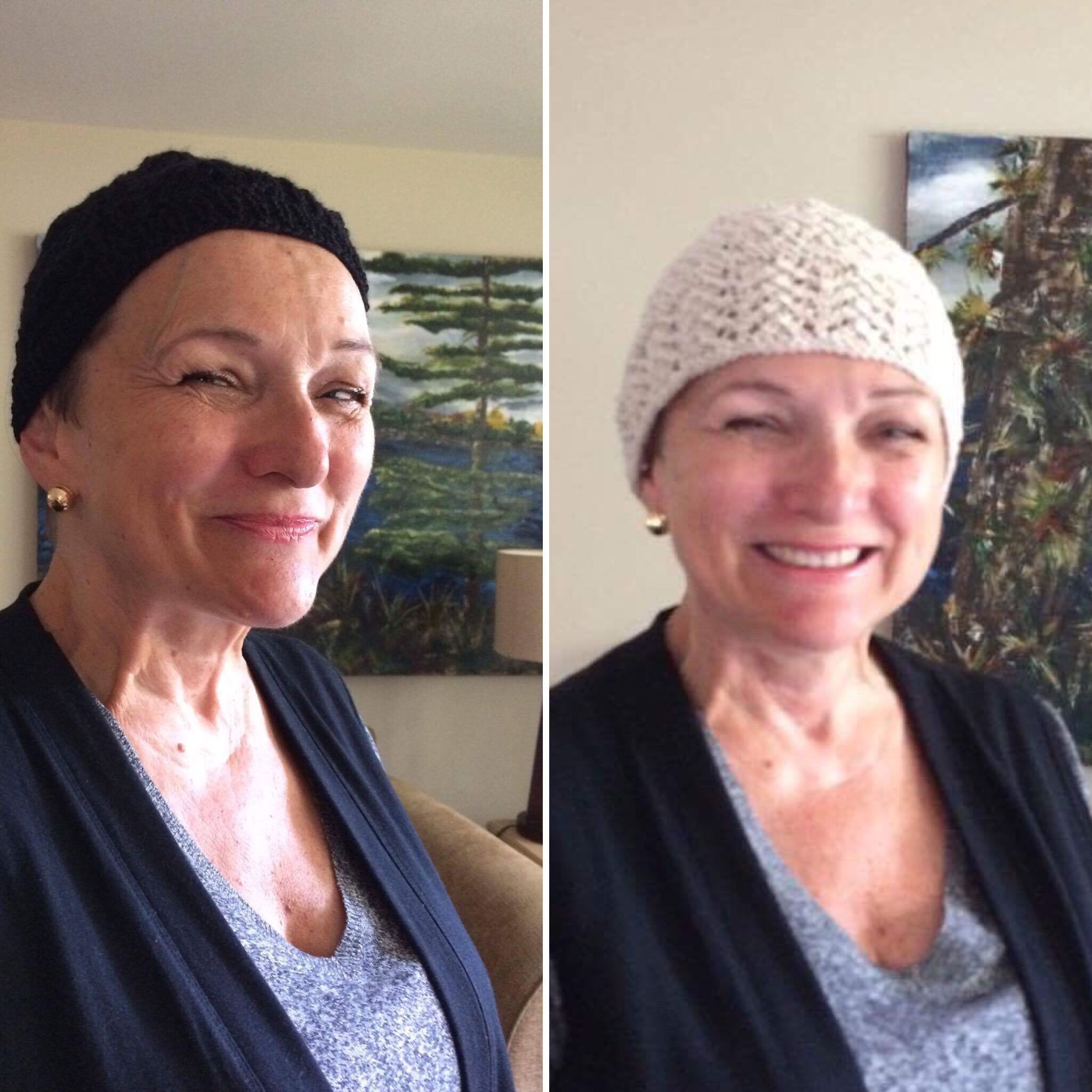 Melissa wearing the Sue2Knits Ribbing and Lace Chemo Caps and Sue2Knits Soft Lace Chemo Hat that I knit her.
Happy Friday and Happy Knitting, Crocheting and Crafting!!
Save
Save
Save
Save
Save
Save
Save
Save
Save
Save
Save
Save
Save
Save
Save
Save
Save
Save