OMG - I can't believe it but with fall this year, my sweet grandson is off to big boy school!!
NEWS, WIP's AND FO's
I had a wonderful vacation with lots of time to visit (although never enough) my family including my grandkids! I heard through one of my suppliers about the flood in Windsor and when Ed got home a few days before I did, we originally thought we weren't hit! After talking with our neighbour, Ed looked closer and found that our floors and the bottoms of a couple of units got wet and swelled but - WHEW - none of our inventory was affected!! We're not sure yet how replacing the floors will be handled since I haven't heard from the contractor that the insurance adjuster said would contact us but I hope there won't be too much disruption!
I finished my Deschain by Leila Raabe and published by Quince and Co. on the drive to my son's house. My sister Kim who I got to see while on vacation modelled it for me!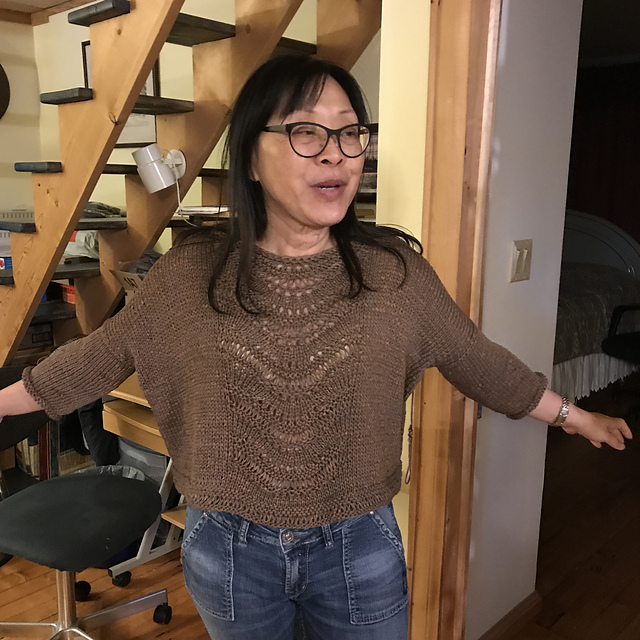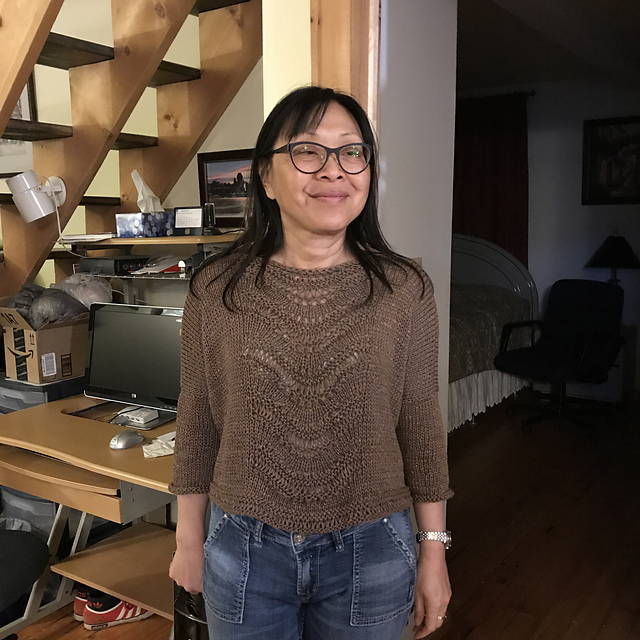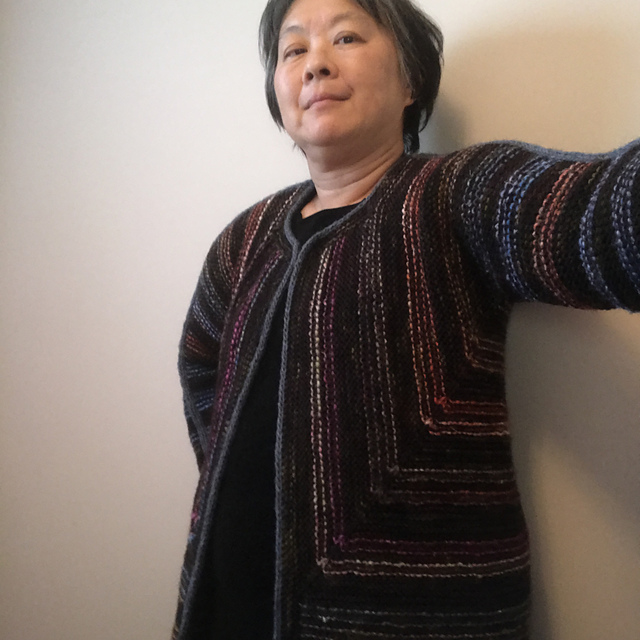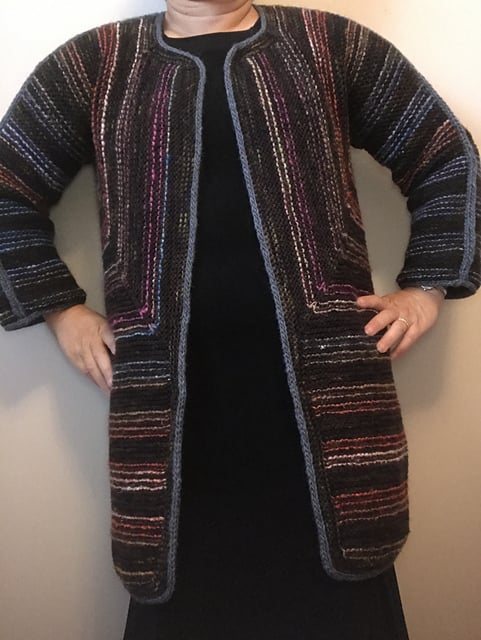 Also off my needles is my ASJ (Adult Surprise Jacket by Elizabeth Zimmermann). I love how it turned out - and yay it fits. I even customized the size using Elizabeth's formula but I did lengthen it to duster length at a couple of inches above my knees. I like longer dusters but I hate when my winter coat (if I wear one) is never long enough to cover them!
I did not expect to be knitting hats while I was away but you just never know...My sister Kim's BFF recently had surgery to remove a brain tumour and will soon need radiation treatments. She messaged me with links and photos of the outfit she will be wearing to an upcoming wedding and a request for a couple of new hats that will go with her outfit and be suitable to wear every day! Of course, we had to buy suitable yarn, so we checked out Knitting Three Together in Huntsville, Ontario. We also checked out Muskoka Yarn Connection in Bracebridge which is owned by Michele Meadows whose stepmom told me about the store.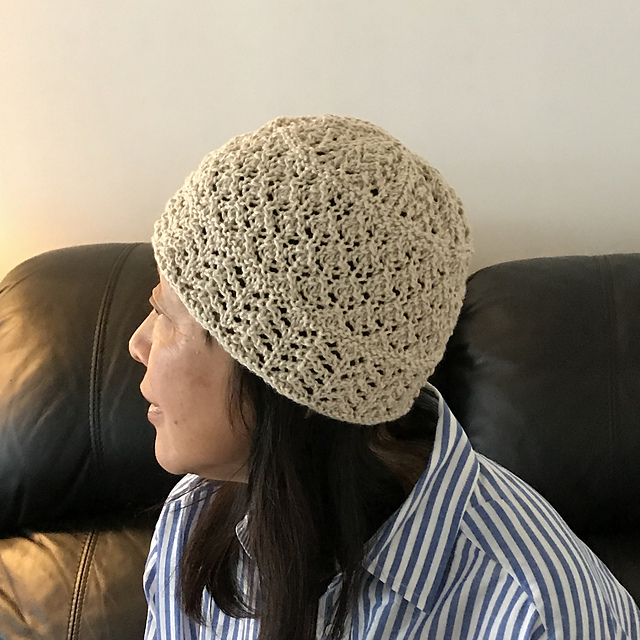 Sue2Knits Soft Lace Chemo Hat was knit using Soft Lace Chemo Hat by Carolyn Doe. I used a dk weight yarn instead of worsted weight so I knit the smallest size and cast on 96 stitches.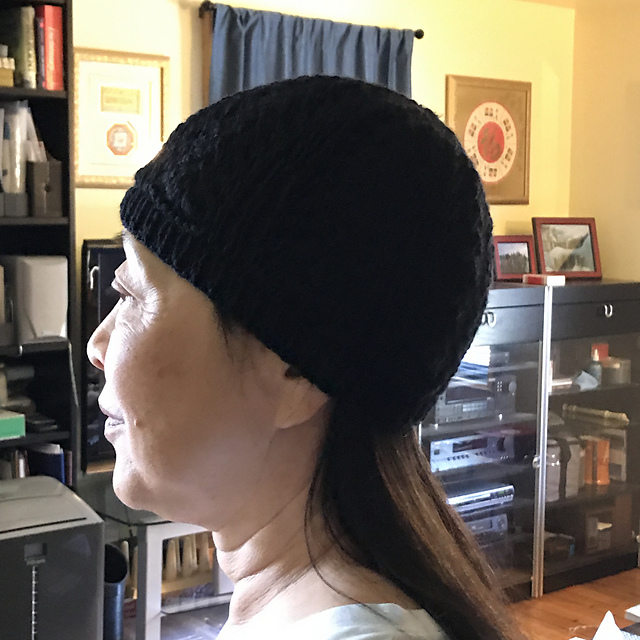 Sue2Knits Ribbing and Lace Chemo Cap was knit using a free pattern on Ravelry Ribbing and Lace Chemo Caps by Heather Tucker. The pattern includes 2 hats that are feminine yet functional. I used the feather lace one and the other one is a diamond lace. Miy version ended up about an inch too short so I picked up from the cast on edge and added a 1x1 rib using 3.0 mm needles and all was good!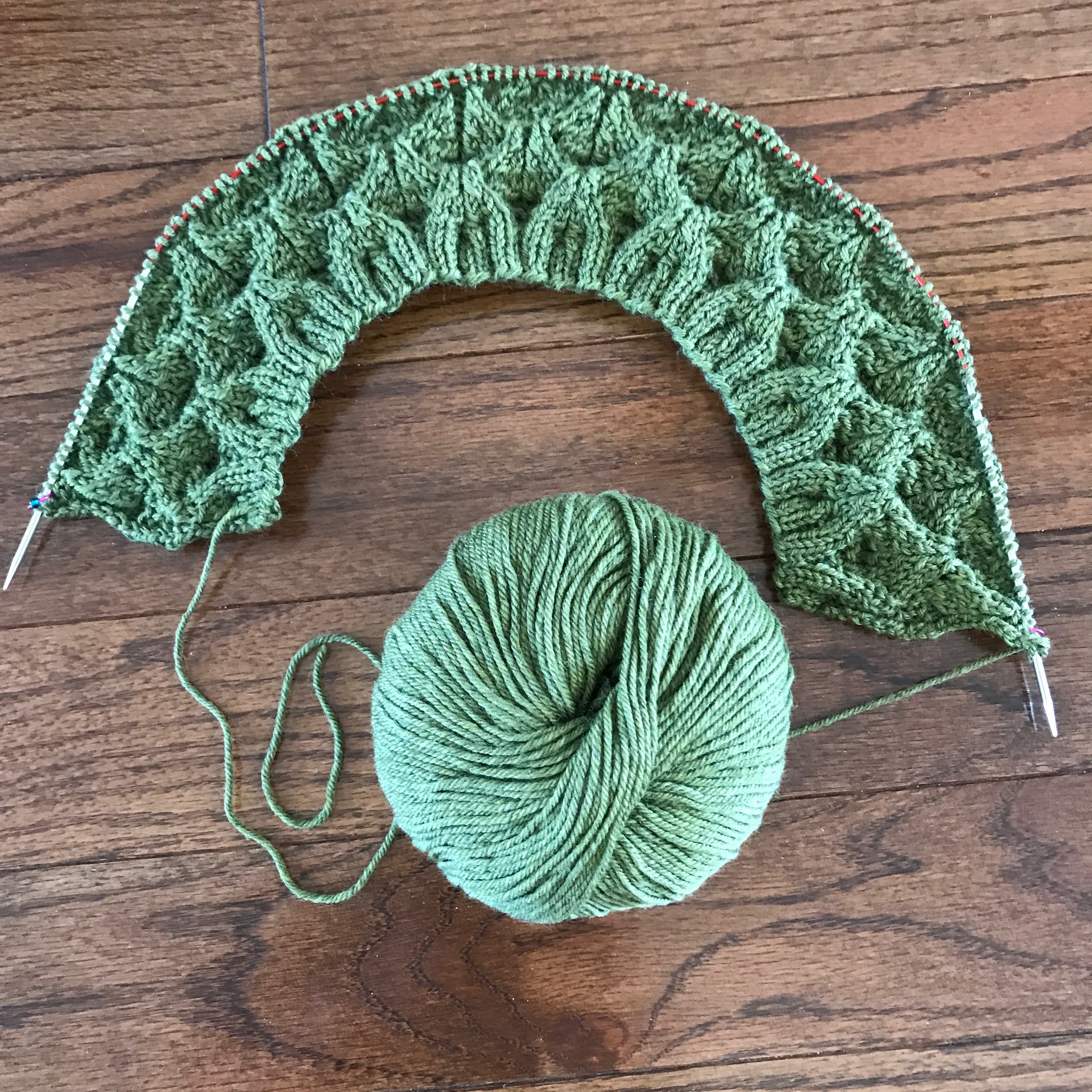 My WIP is a pattern that I saw in one of the Facebook groups that I am in and the company emailed me an English version of the pattern when I requested it! Faunajakke by Trude Rognstad for Paelasknits is a lovely bottom-up cardigan for boys and girls with raglan shaping and a charted pattern.
FREE PATTERNS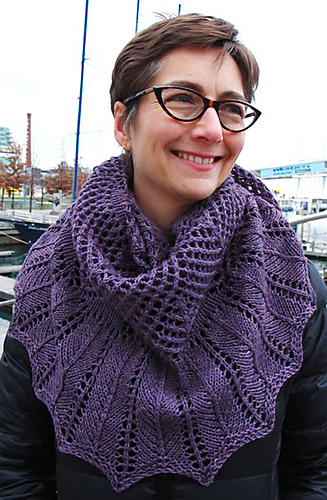 Wavedeck by Kate Atherley is a half-Pi shawl based on Elizabeth Zimmermann's Pi construction. An easy lace pattern that is worked in a dk yarn for extra drape and warmth requiring about 500 yards for a shawl that is approx 26 inches deep and 52 inches across but is customizable. The charts to this were updated 12/13/14.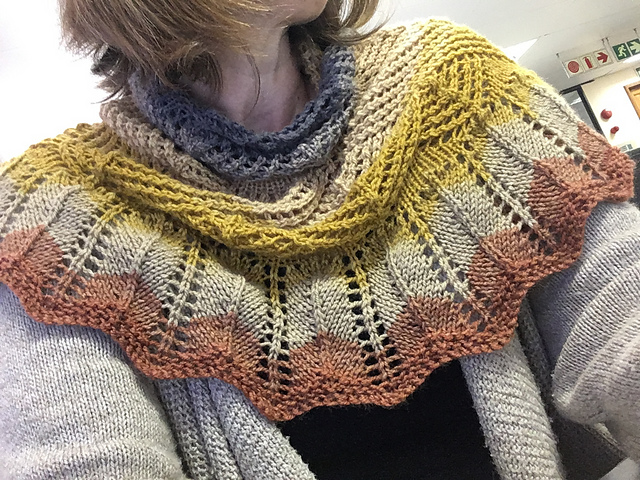 ColleenVR's Wavedeck is her lovely version using a self-striping yarn!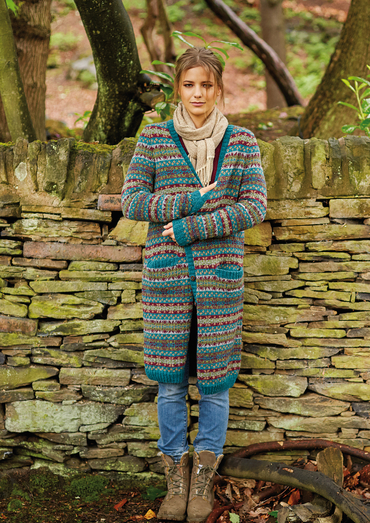 Karoo by Lisa Richardson from the Rowan website is a versatile fairisle cardigan with set in sleeves and useful pockets for those of you who love colourwork! It has an oversized, bottom-up and seamed construction with set-in sleeves. It was designed for Rowan's new Camello yarn but I imagine any fingering weight and preferably "sticky" yarn will work! Looks so comfortable and cozy!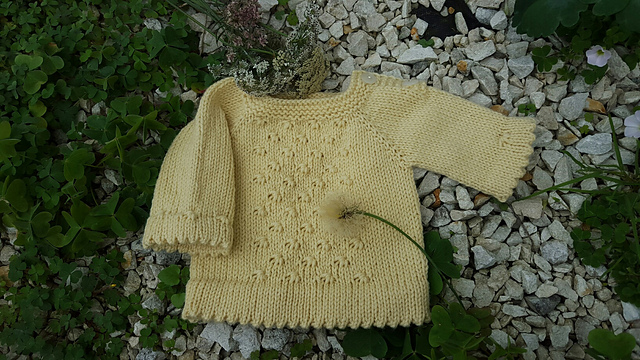 Can't forget all of you knitters of baby gifts! Taraxacum by Kelly Brooker is another pattern by the designer of the puerperium cardigan. The pattern is top-down seamless in construction, and features pretty detailing across the front and above the sleeve cuffs. The free version is written for 8ply/DK weight yarn, and to fit a newborn babe, approx 3-4kg (7-9lb) in weight, with an approx chest circumference of 35cm. Dandelion Wishes is the paid extended version for sizes from birth to 10 years.
KNIT GROUP AND GALLERY
Knit Groups meet Tuesdays and Wednesday afternoons from 2:30 to 4:30 and Thursday nights from 7:00 to 9:00. These are free and is a great way to knit socially and have some fun! There is no instruction but usually I am available (or often one of you) to help if help is needed. ETA - The draw for those of you who have added yourself to the Sue2Knits and Yarn Group Knit Afternoon/Night Your Project Knit-Along thread or Sue2knits and Yarn Group's Adult Surprise Knit-Along thread and of course to the finished objects thread will now be made September 30th and be announced on the October 6, 2017 blog!
Here's what's currently going on:
Adult Surprise KAL and Knit Your Project KAL: This has been extended until September 30th.
Lisa Mutch (Northbound Knitting) Shawl KAL: Asunder or any of her shawl patterns will run from October 1 to November 30
OR
Knit Your Project KAL: An everlasting knit-along to encourage and support you to knit your own project (any project, and join in anytime!). This has the same dates and deadlines as any other knit-along running to be included in the same draws!
NOTE: Northbound Knitting posted a NBK-A-Long August 18, 2017 (the evening of the same day I did) to run October 1 until November 30. Use coupon code NBKAL on Ravelry for 25% off all patterns and yarn orders from her website until September 30th. You still have time to use her discount code! You are also allowed to double-dip!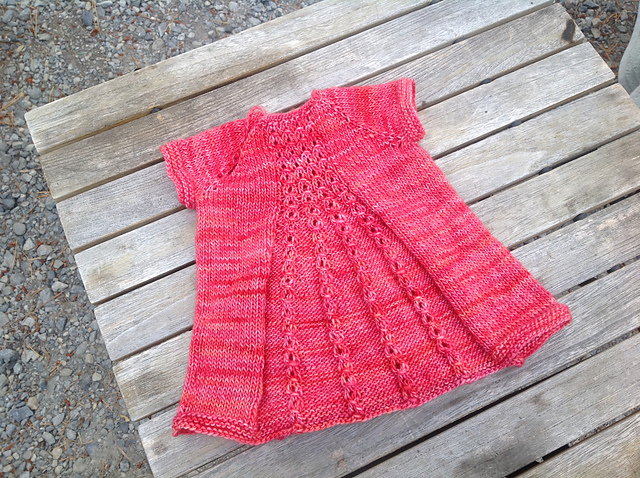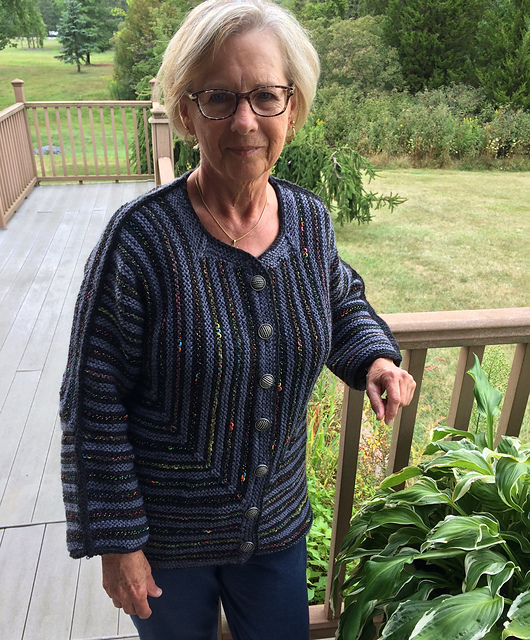 abrnat's Adult Surprise Jacket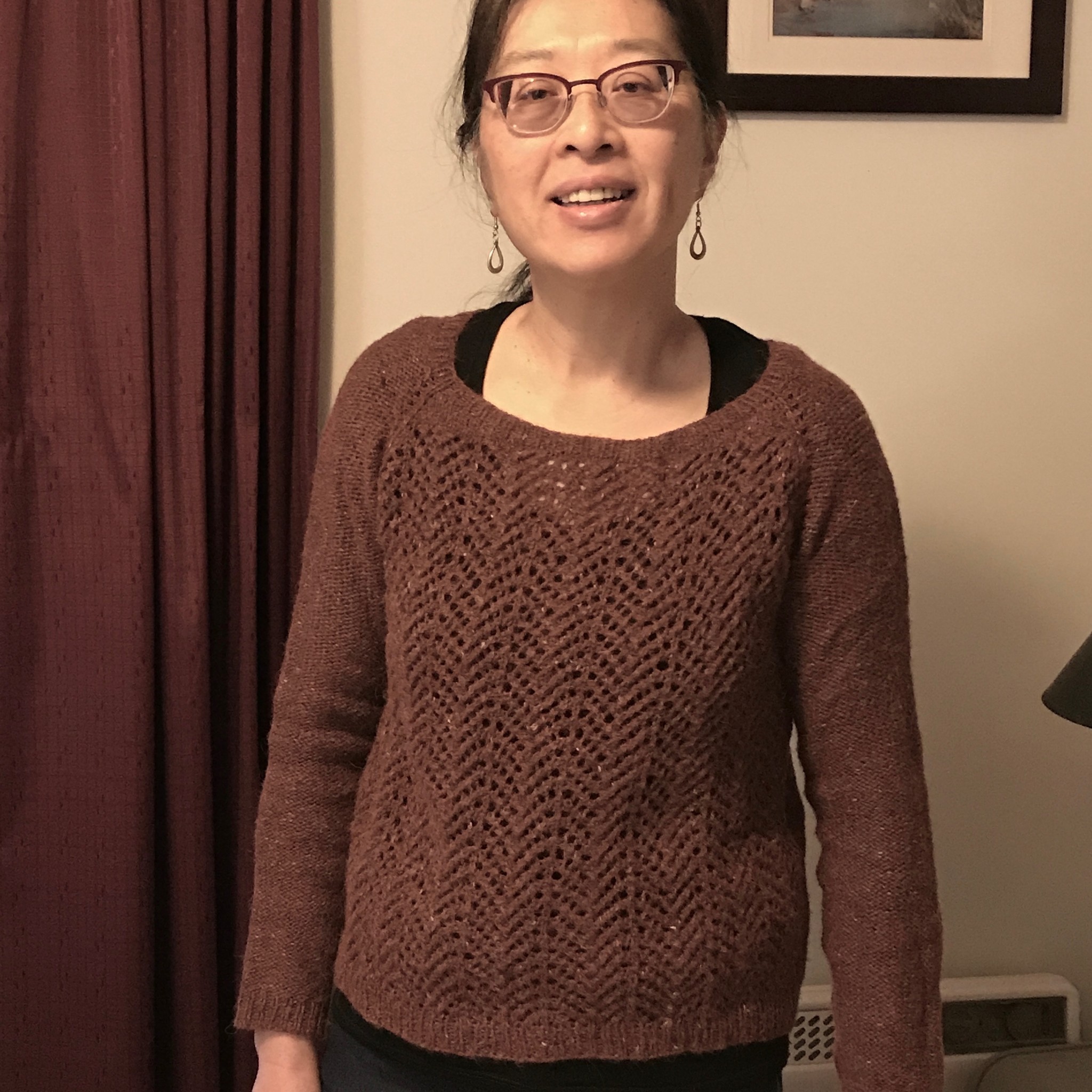 My sister Mary's Pinewood Pullover! She has knit two of these but has't yet figured out how to take pictures or post to her Ravelry page yet:) Until she started knitting again on New Years Day 2016, she had barely even used a computer but now she confidently searches out patterns. If she didn't live so far away from me, I would show her how!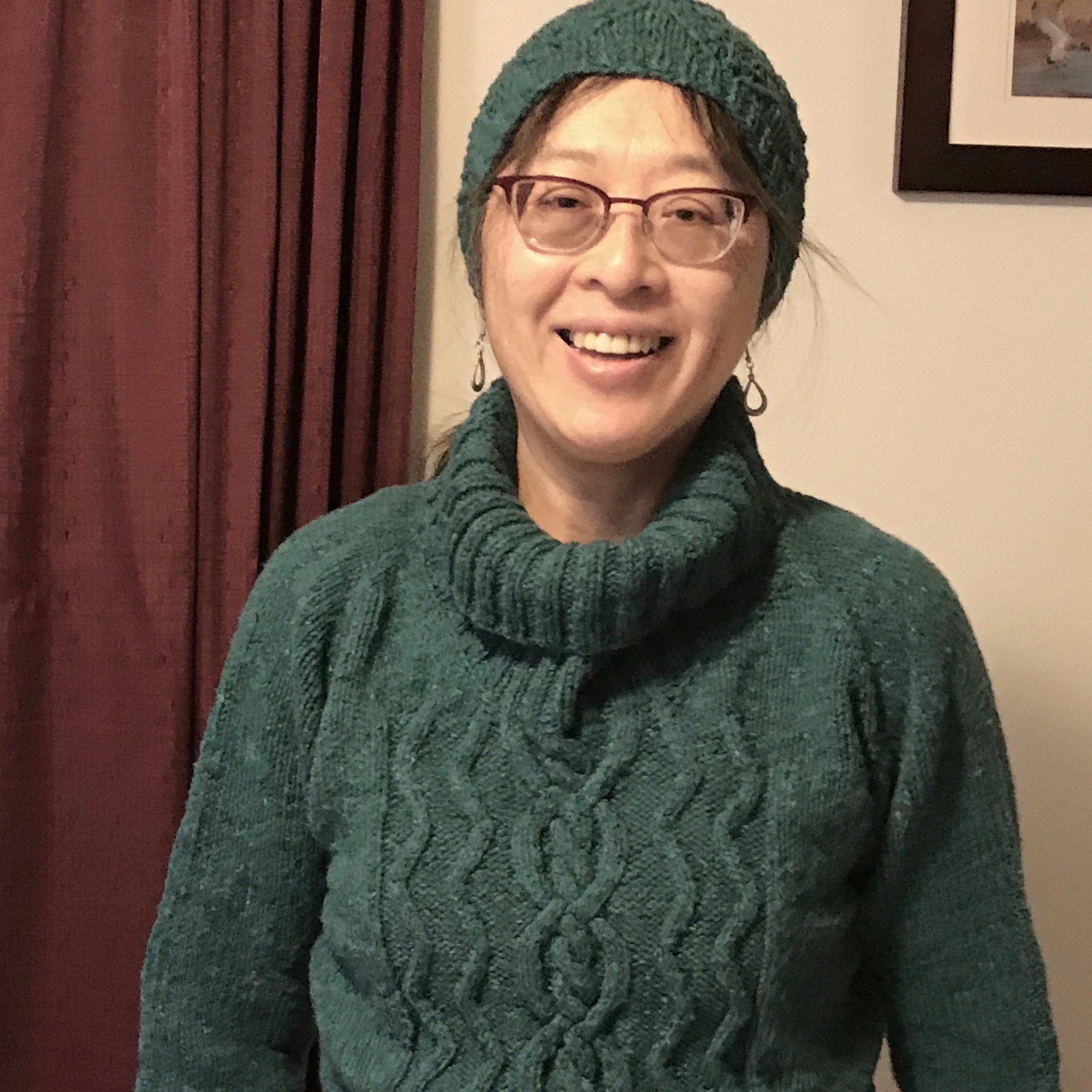 Mary's Orosi by Carol Feller and from the book Short Row Knits.
Happy Friday and Happy Knitting, Crocheting and Crafting!!
Save
Save
Save
Save
Save
Save
Save
Save
Save
Save
Save
Save
Save
Save
Save
Save
Save
Save
Save
Save
Save
Save
Save
Save
Save
Save
Save
Save
Save